Basketball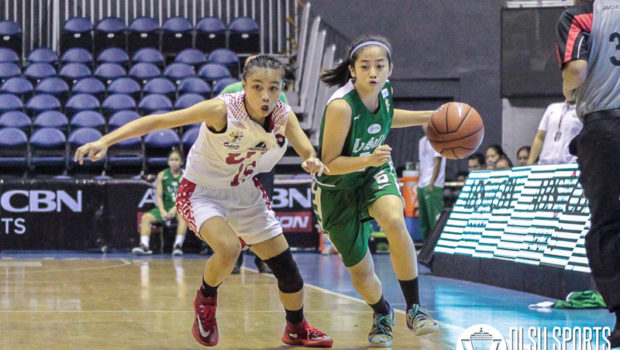 Published on August 29th, 2014 | by Camilla Saguin
0
Lady Archers demolish Lady Warriors for ninth win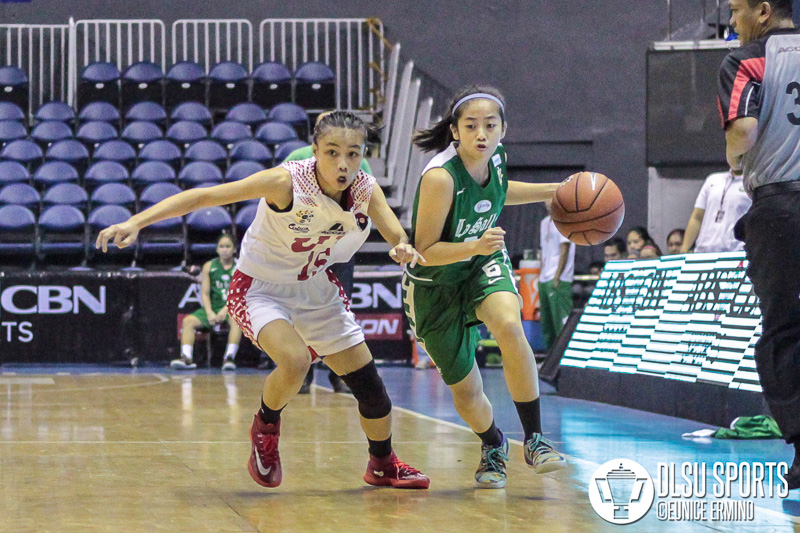 The DLSU Lady Archers cruised to an easy victory over University of the East, 78-52, to book their 9th win in 11 games.
Trisha Piatos led the way for the Lady Archers as she scored 20 points, 18 of which came from three pointers while rookie Jaime Roxas stepped up in the absence of Cassandra Santos, who missed the game due to her thesis defense, by adding nine points and seven rebounds.
The reigning champions were able to hit 12 three pointers in the game, profiting from an impressive 54.55 percent rate. Piatos alone outscored the entire UE team from downtown as she hit 6/8 from the three-point line for a spectacular 75 percent shooting.
DLSU had an easy time breaking UE's fullcourt press with their impeccable passing which led to easy baskets in the paint for frontcourt femmes Roxas and Oyao. Despite the huge lead, which they held the entire game, the Lady Archers displayed unrelenting basketball through patient offense and stifling defense until the final buzzer.
"Maybe I just got lucky today that my shots are falling but like what our coach would say, malayo pa we all need to keep on improving," said Piatos, acknowledging that the team's level of play is yet to reach where they desire it to be even after what looked to be an easy game.
The Lady Archers target to extend their winning streak as they face the minnows University of the Philippines on Wednesday, September 3, 9am at the Smart Araneta Coliseum.