Basketball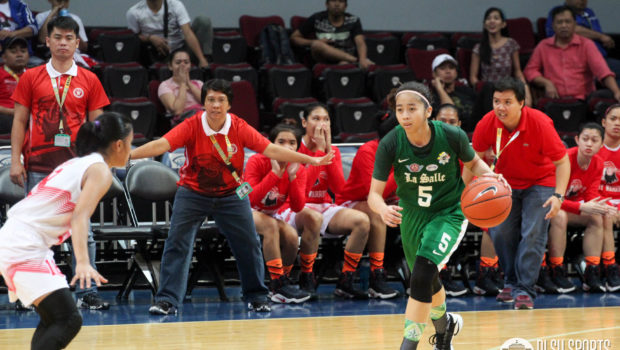 Published on September 28th, 2016 | by Naomi Imbang
0
Lady Archers dodged UE's late full throttle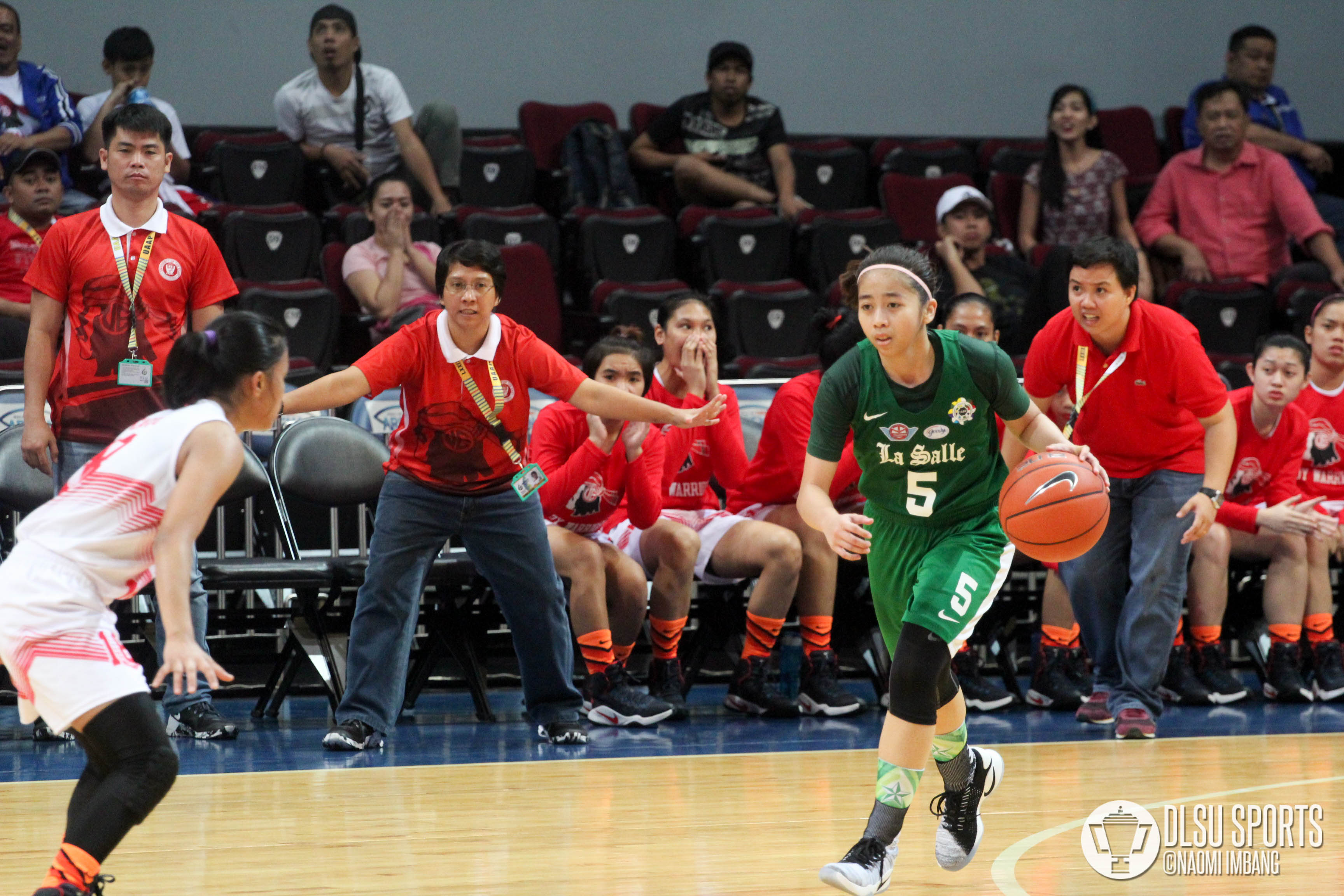 The De La Salle University (DLSU) Lady Archers dispatched the University of the East (UE) Lady Warriors with the score of 74-72, this Wednesday morning, at the Mall of Asia Arena in Pasay City.
The Lady Archers entered the court with intense energy, making 4-0 run in the first two minutes of the game. As expected, Khate Castillo with Chay Vergara led the run by creating shots from the rainbow county. The Lady Warriors could not pierce through DLSU's great defense, while the Lady Archers easily pressed on UE's, 25-15.
In the second quarter, the Taft-based squad maintained its confidence, dominating the whole court, despite the surge of the Lady Warriors inside the paint, 44-33.
Tables turned, coming the second half, as UE's front duo, Anna Requiron and Eunique Chan, scored non-stop and forced on multiple turnovers. DLSU's great wall started to collapse and UE cuts the huge margin at the end of the quarter, 55-53.
Aggressive game plays were bared in the last quarter as UE ruled with mini-runs, and eventually taking the lead in the last 3 minutes. Multiple turnovers aided the Lady Warriors, bulldozing the defensive play of DLSU. Camille Claro and Snow Peñaranda attempted to score on penalty to cut the lead of UE. Benette Revillosa followed and got the lead back, while Claro secured the victory on penalty.
Head coach Cholo Villanueva shared that they were expecting the strategy of the opponent, "UE is always like that, there is no quitting in that team, we knew they will get back, and we tried to weather the storm, " he then added, "We were just lucky we won the game, all the stats showed that they should have won, but the good thing about this is we held composure down the stretch."
BOX SCORES:
DLSU – Castillo 21, Claro 17, Peñaranda 11, Revillosa 9, Vergara 6, Dagdagan 5, Arciga 3, Nuñez 2
UE – Requiron 21, Chan 18, Sto. Domingo 15, Mendina 10, Gayacao 4, Tacula 4