Basketball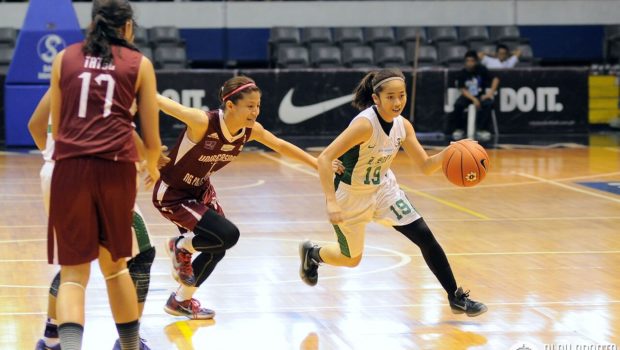 Published on September 20th, 2015 | by Denise So
0
Lady Archers dominate Lady Maroons, 76-34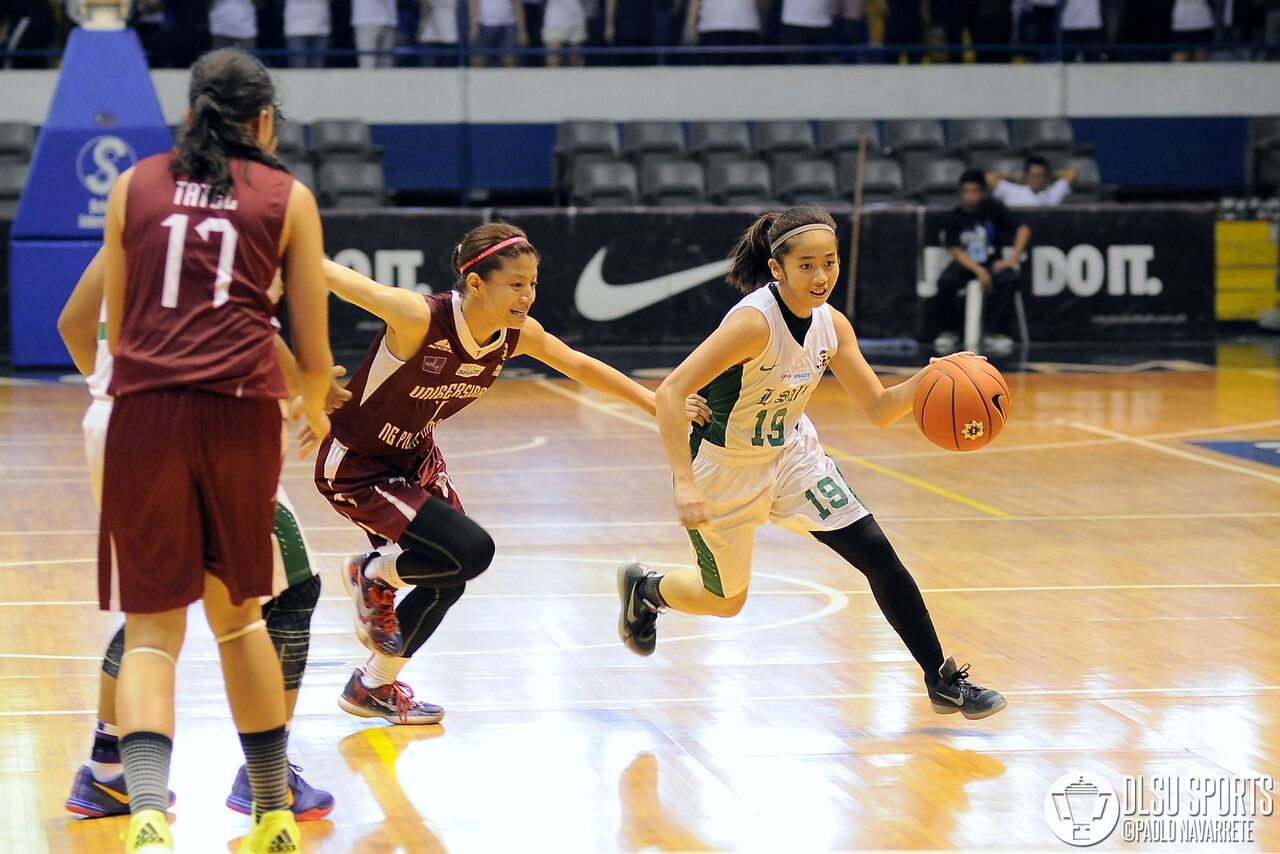 Today, the Lady Maroons stood as the next speed bump in the Lady Archers' long road to redemption. Although fighting a winless team, the Lady Archers hustled and scrapped their way to a 42-point lead, leaving the Lady Maroons gasping in their slipstream.
From the opening bell, the Lady Archers threw a full court press to harass the University of the Philippines (UP) Lady Maroons into committing consecutive turnovers. La Salle's Dagdagan opened the first quarter with a shot from the left quarter court followed by a bank shot by Roxas. The UP Lady Maroons were outhustled throughout the quarter, which resulted to La Salle dominating the first quarter 21-12.
The Second quarter seemed to play out the same story for the Lady Archers as they still managed to keep UP's defense on their foot by continuously banking in shots from both inside and outside the paint. Claro extended La Salle's lead to 30-15 with a rainbow shot five minutes left into the second quarter. The Lady Maroons' Bea Daez led the UP Maroons in trying to catch up with the Archers by continuously driving to the paint but her efforts were negated as La Salle's team continued to dominate the boards in both offense and defense. By the end of the quarter, the Lady Archers were leading by 17 points.
The second half started with an exchange of baskets between the two teams. The Lady Archers continued to extend their lead as their defense consistently dominated over the Fighting Maroons. The Diliman-based squad attempted to reduce the deficit but the Archers continued to press on both offense and defense rendering the Maroons falling further and further behind until the game ended 76-34 in favor of the Archers.
Camille Claro had a very efficient game against UP as she led her team in scoring with 13 points while shooting 50% from the field. Claro also added 4 rebounds, 5 assists, and zero turnovers. On the other hand, UP's Bea Daez led her team with a double-double, 10 points and 10 rebounds
The Lady Archers are looking to extend their winning streak as they go against their Archrivals, the Ateneo Lady Eagles this Wednesday, September 23 at the Blue Eagle's Gym.