Basketball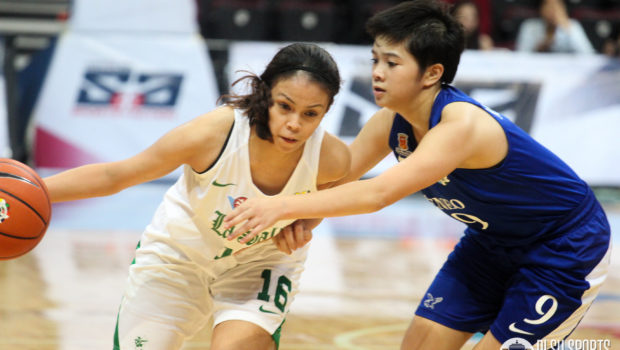 Published on October 4th, 2016 | by Naomi Imbang
0
Lady Archers end first round at second place with victory over Ateneo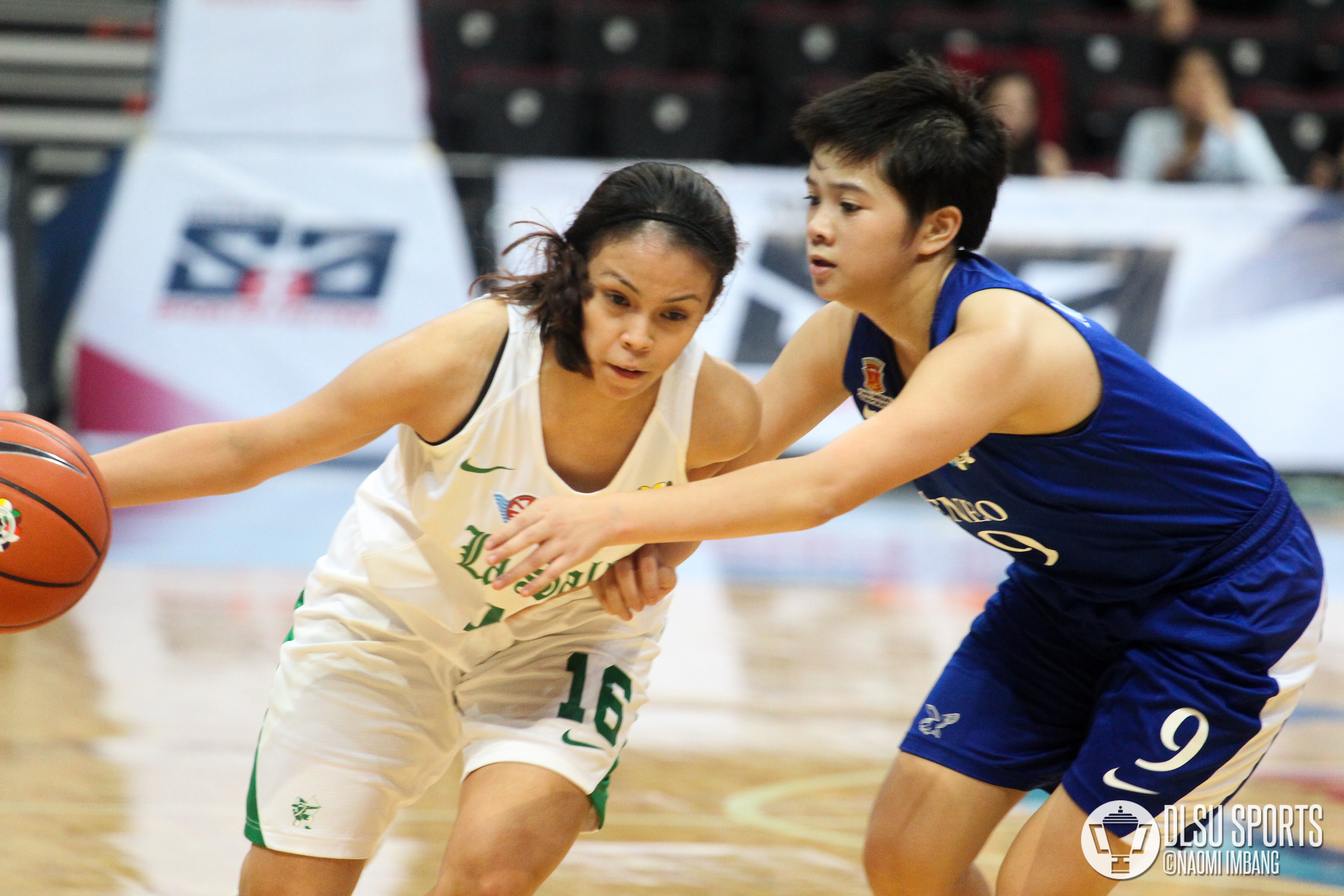 The De La Salle University (DLSU) Lady Archers walloped archrivals Ateneo de Manila University (ADMU) Lady Eagles, 67-57, last Sunday morning, October 2 at the Mall of Asia Arena.
In their final game for the first round, both teams showed impressive performance. DLSU got higher points from the perimeter than Ateneo, led by Khate Castillo with 4/9.
Camille Claro came back from the bench leading La Salle with 16 points. Castillo as expected, displayed consistency scoring 15 points, while Snow Peñaranda made 8 points.
The game started off with a slow pace for the Taft-based squad, as the Ateneo girls pulled off a mini run in the first minutes of the game. However, the Castillo-Claro tandem made back to back scoring from the rainbow county and got the lead from there. Paulina Vela also showed her veteran moves scoring 2 triples at the end of first quarter, 19-12. Benette Revillosa and Jaime Roxas guarded the defense well and gave points also to La Salle, which made a big margin before ending the first half, 34-20.
In the third, La Salle had a tricky situation with ADMU's Jolina Go after her three pointers, but it was not enough to get the lead, 46-39. Coming in fourth quarter, Go forced to cut the lead with a 3 point gap, but Claro aggressively entered the court back again with four straight points, and eventually grabbing the victory.
Head coach Cholo Villanueva commended the Taft girls performance after first round, "Everyone improved from our first games, Camille especially, she is now more focused and in control now," he mentioned.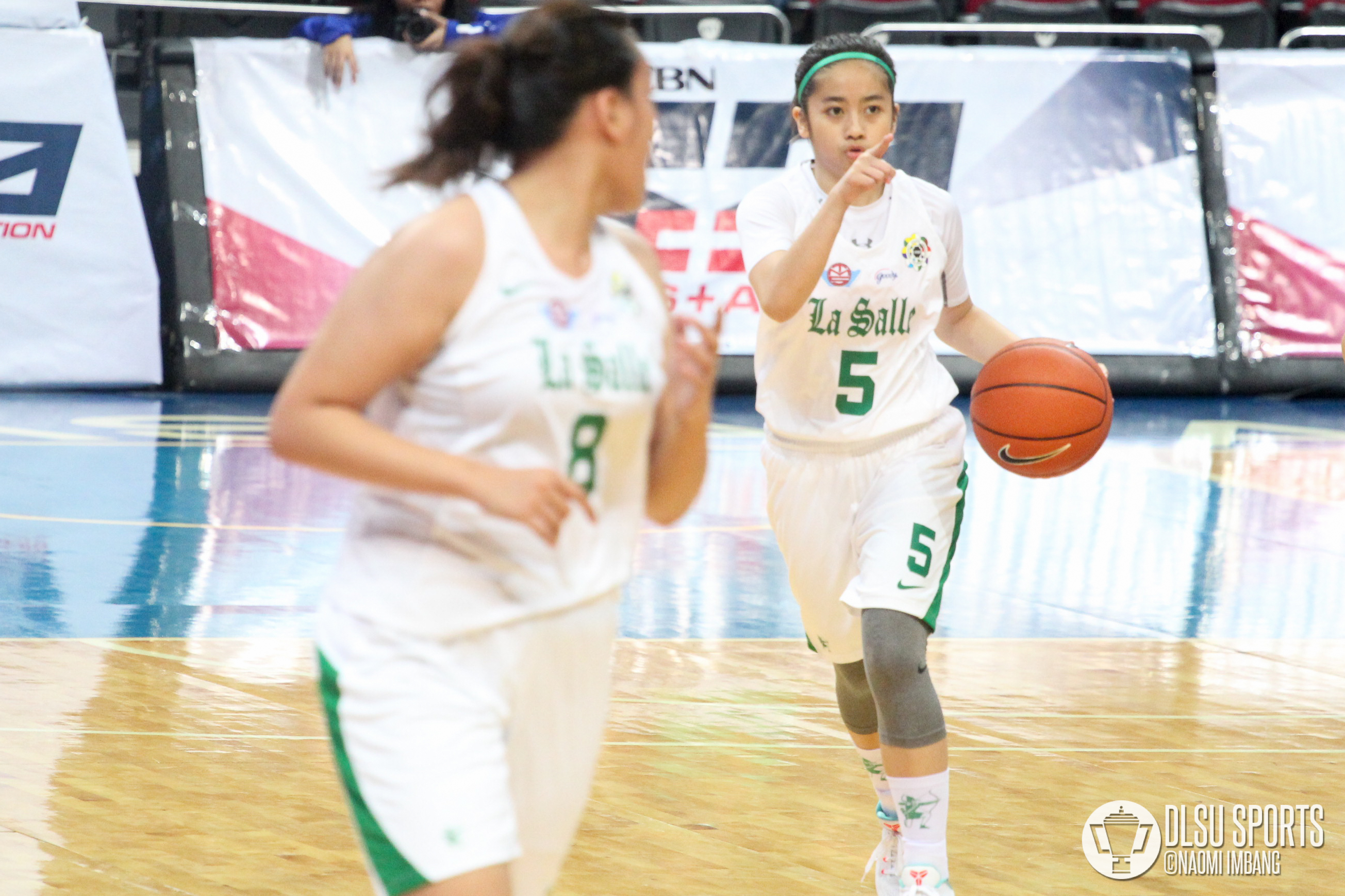 For LaSalle's frontrunner, Claro also shared her thoughts for their first round performance, "Short pa kami, hindi pa consistent yung laro namin, minsan down, minsan up, so we really need consistency, and yun yung papakita naming sa next round," she said. She then added, "This coming round, mas magfofocus na kami, and just trust coach Cholo's system."
La Salle ended the first round with a win-loss record of 6-1.
BOX SCORES:
DLSU (67) – Claro 16, Castillo 15, Penaranda 8, Vergara 7, Vela 6, Dagdagan 4, Roxas 4, Revillosa 4, Nunez 2, Arciga 1
ADMU (57) – Go 18, Tomita 12, Yam 10, Guytingco 7, Moslares 6, Newsome 4