Basketball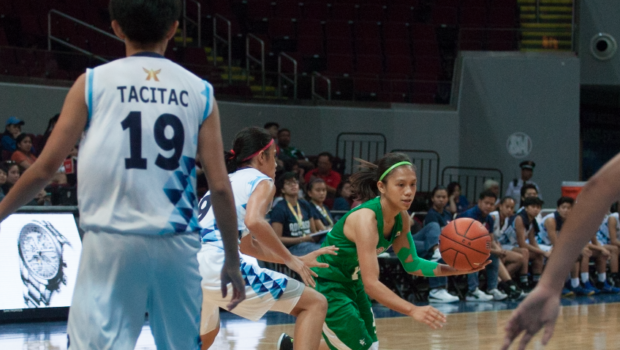 Published on September 24th, 2016 | by Trina Mae Yu
0
Lady Archers escape the Lady Falcons, 69-61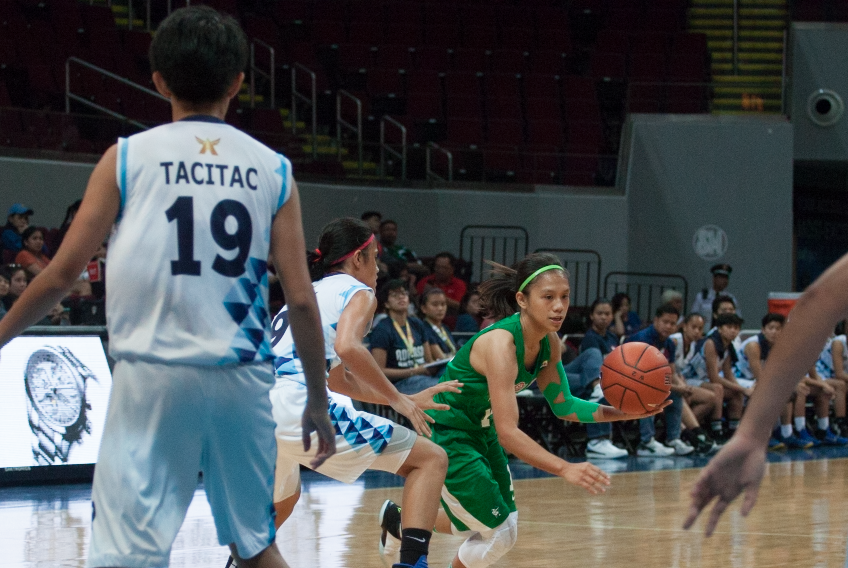 The Lady Archers went past the Adamson Lady Falcons today at the SM MOA Arena.
The Lady Archers opened the first quarter with a trey from Claro. Claro was able to secure another basket with a steal from Arciga, followed by a Castillo triple that built an early lead for the Green and White. However, the Lady Falcons smothered them with baskets and was able to catch up with the Lady Archers, leaving a one-point difference in their tally, 12-11. Castillo upped her game with a rainbow shot, Revillosa followed suit with a layup, and another from Castillo, concluding the first quarter with a tally of 16-11.
Vela opened the second quarter by sinking in a trey. In the midst of the game, the officials had to call a timeout after seeing Vela with an injury. Despite the unfortunate incident, the resilient Lady Archers went on with the game with a more aggressive mindset, with rookie Torres taking the place of Vela. Back-to-back baskets from Roxas paved the way for a seven-point lead, 24-17. With the Lady Falcons' constant effort of trimming their opponent's lead, Claro responded with a sneaky basket. This was followed by freethrows from Peñaranda and Roxas, and a Claro layup that extended their lead, 34-26.
The Lady Archers started the third quarter on a high note with consecutive baskets from Peñaranda and Arciga. The Green and White went on a shooting spree with back-to-back baskets from Dagdagan and Castillo, pushing the lead to 24 points, 51-27. The Taft squad's huge lead did not change their approach towards the game as they made it hard for their opponent to score. The third quarter ended with the Green and White on top, 60-36.
In the final quarter, the Lady Archers had a hard time keeping the Lady Falcons at bay due to AdU's thirst for vengeance. Because of their lead that they have accumulated from the past quarters, fortunately, DLSU still remained on top despite of AdU's efforts. With Revillosa and Ali Mohamed El Hadad's baskets to add up to their lead, the Taft squad earned their fourth win, 69-61.
Camille Claro led the team with 14 markers, two rebounds and an assist, while Jamie Roxas contributed 12 markers, eight rebounds and an assist. Peñaranda kept the game going with 10 markers, seven rebounds, and an assist.
Catch their next game as they face the UE Lady Warriors on September 28, 10 am at the SM MOA Arena.