Basketball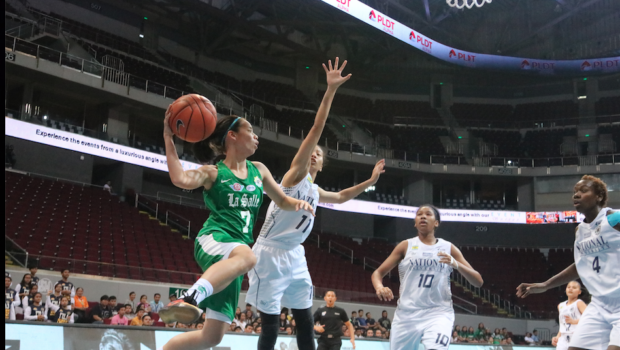 Published on December 4th, 2016 | by Trina Mae Yu
0
Lady Archers fall to NU Lady Bulldogs in UAAP Finals Game One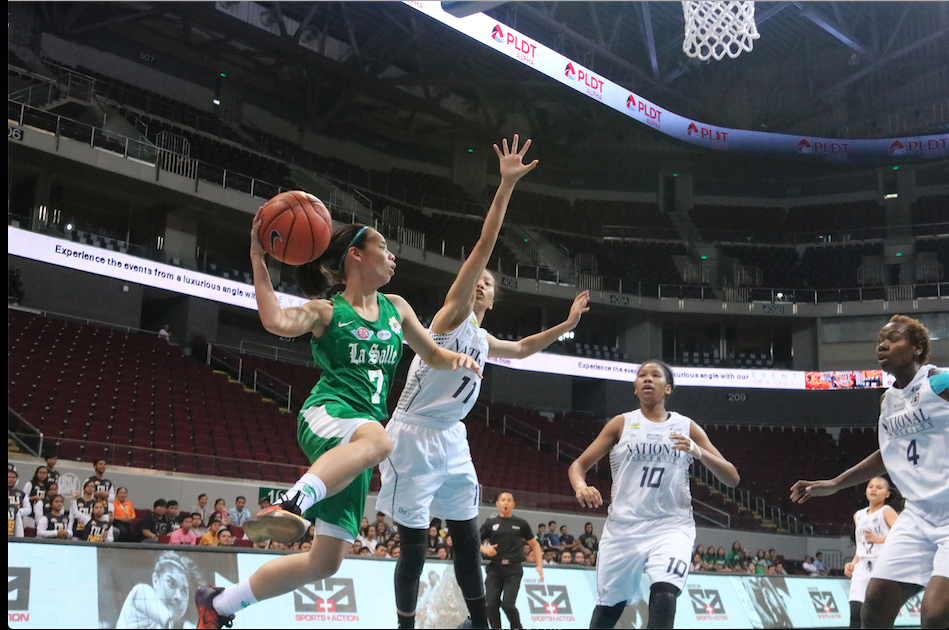 In the Game One of the UAAP Finals, the Lady Archers succumb to the NU Lady Bulldogs, 74-77.
In the first Finals game against the archrivals NU Lady Bulldogs, the DLSU Lady Archers seem to struggle to get past NU's defense. However, momentum swung to the Taft squad as Claro and Peñaranda contributed back-to-back baskets that gave them a one-point lead. The Lady Archers also took advantage of their good ball movement as rookie Arciga was able to score with a help from Claro. The first quarter ended with a tally of 19-20.
In the second quarter, NU made it hard for the Lady Archers to score as they pressured them with a man-to-man defense. The Bulldogs continued to challenge the Archers on both ends of the floor, rendering them scoreless until Claro launched a trey. From theng, momentum swung over to La Salle as Revilosa went for the transition basket and Penarañda once again ties the game at 26 all with five minutes left in the quarter. From then, the Archers went on a rampage, ending the first half at 39-28.
The NU Lady Bulldogs were able to catch up with the Green and White, as they managed to trim down the Taft squad's 11-point lead to a three-point lead. Despite that, resilient Lady Archer Peñaranda tried to extend the lead with a basket. The Lady Bulldogs continued to capitalize on their defense, leaving the Taft squad little to no room to score. Revillosa's back-to-back baskets ended the drought, however it was not enough to get past the Lady Bulldogs. The third quarter concluded with a 49-56 tally.
In the final quarter, baskets from Peñaranda and Castillo helped the team stay afloat, but due to NU's aggressiveness, the Green and White still trailed. Claro's trey decreased the deficit to nine points, and this became the start of the Taft squad's scoring run. Castillo followed suit and buried three consecutive treys of her own. With just a minute left in the game, Claro pitched in a trey that turned NU's lead to just a point. Despite the Taft squad's impressive baskets, it was still not enough as the game ended at 74-77.
Castillo led the team with 18 points and 3 rebounds. Peñaranda contributed 16 points and 11 rebounds, while Claro kept the game going with 15 points and 7 rebounds.