Basketball
Published on September 24th, 2014 | by Camilla Saguin
0
Lady Archers falter against rampaging Lady Tamaraws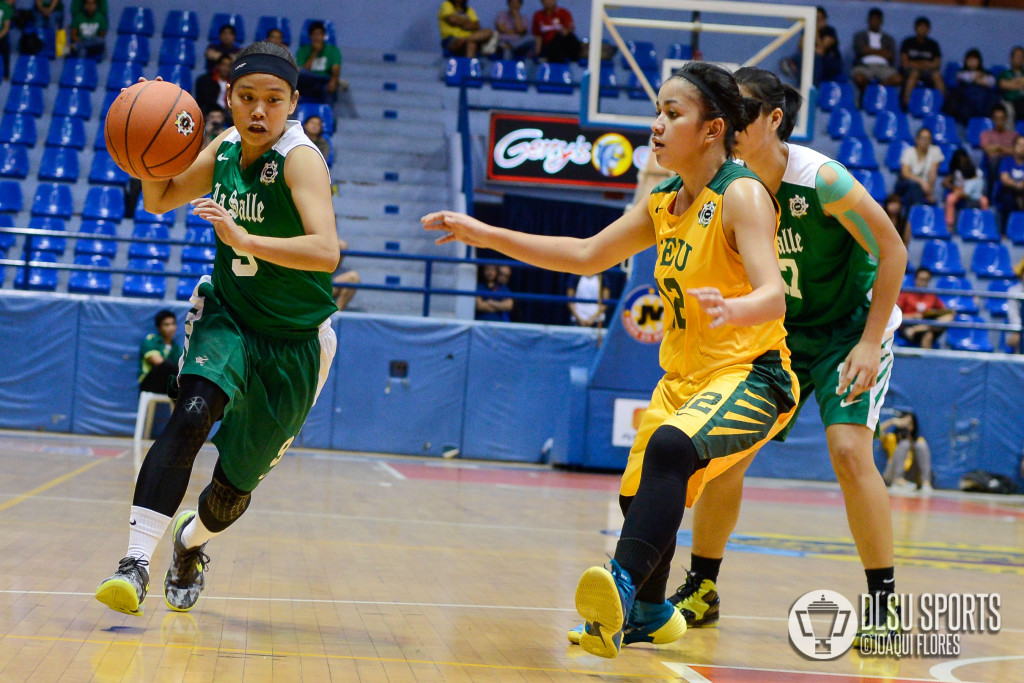 Old foes haunt the cagebelles of De La Salle University. Champions before the Lady Archers, FEU reminded the ladies in green-and-white of yesterday's struggles against Morayta's pride.
The Lady Archers failed to capitalize on their twice-to-beat advantage following a heartbreaking defeat in the hands of the FEU Lady Tamaraws, 61-56 earlier at the Arena in San Juan.
In a game where the Lady Archers led by as much as 15 points and forced their foes to a whopping 25 turnovers, one would think that it would be a runaway game for DLSU but that was not the case.
DLSU's offense went stagnant in the fourth quarter where they only scored 11 points, most of which came from the free throw line. They also allowed the Lady Tamaraws to score 24 points in the same quarter.
In the dying minutes of the game, the champions had an opportunity to tie the game or even take the lead after Cassandra Santos completed a steal but FEU's defense was quick to recover and the possession ended with a jumpball. FEU's Valenzona won the jumpball which left DLSU no other choice but to commit an intentional foul. Valenzona headed to the free throw line and made the first free throw, missed the second but DLSU failed to secure the defensive board and had to foul again. DLSU could not convert in their last possession and suffered their third straight loss.
Nicky Garcia top scored for the Lady Archers with 15 points and added 5 rebounds. While FEU's Jacquline Tanaman had a complete game with 16 points, 11 rebounds and 9 assists to lead the Lady Tamaraws.
The Lady Archers will have one more shot to secure a seat in the finals. They face the Lady Tamaraws anew in a rubber match on Saturday, 1:30pm at the Mall of Asia Arena.