Basketball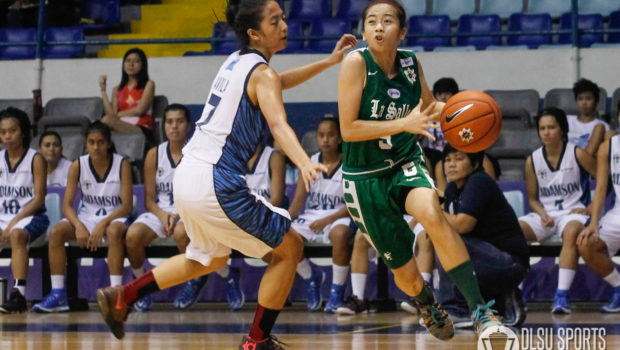 Published on July 19th, 2014 | by DLSU Sports
0
Lady Archers halt Lady Falcons for second straight win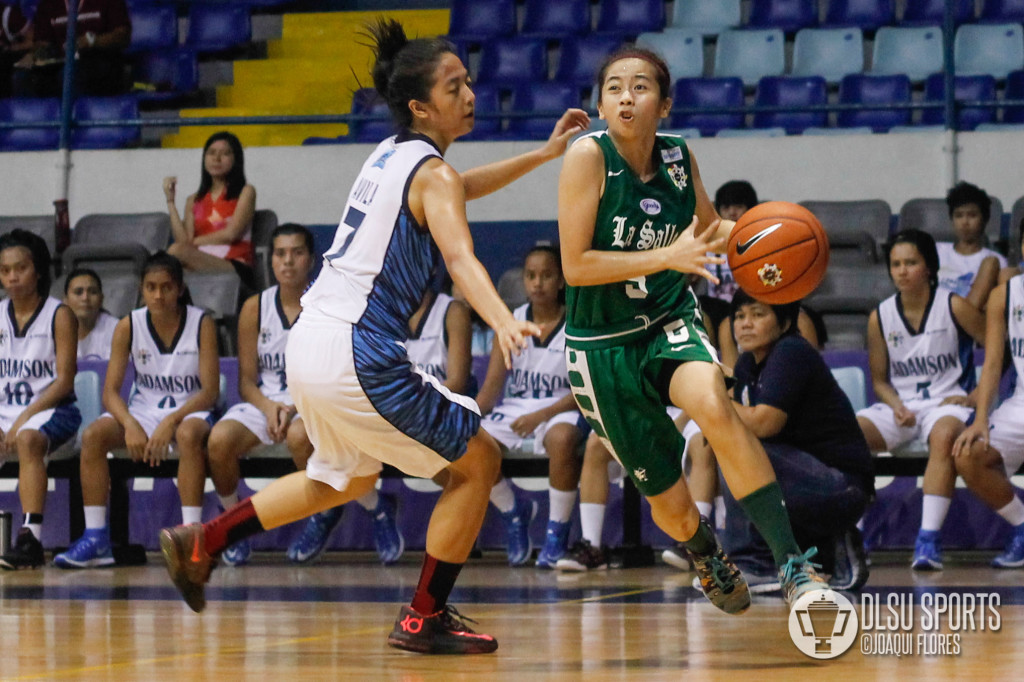 Coming up a tight win from their previous encounter against UST, the DLSU Lady Archers once again came out on top after holding off the gritty Adamson University Lady Falcons, 50-42, earlier at the Blue Eagle Gym in Ateneo de Manila University, Quezon City.
Young stars Camille Claro and Ana Castillo scored 8 points apiece and grabbed a combined 9 rebounds while Trisha Piatos chipped in 7 points and dished out 5 assists.
On the other hand, Zhalyn Mateo and Jinky Ballasta scored a combined 22 points for Adamson while Jesusa Avila added 7 points and 6 rebounds.
"They have composure regardless of the situation and they can be in control," said head coach Tyrone Bautista of his girls after the game.
Featuring a series of exchanging buckets in the final quarter, La Salle pulled out the necessary stops and hit the crucial baskets when it counted the most.
As the Lady Archers held a 42-34 lead after Nicky Garcia's three-point play with under two minutes left in regulation, everything seemed to be moving into La Salle's favor. But after Adamson burned a timeout, they answered back with their own off-the-timeout plays which trimmed the DLSU lead.
However, the Lady Archers proved to have the upper hand as the team denied any chance of a comeback attempt from the Lady Falcons in the dying seconds of the game thanks to Alyanna Ong's game-sealing putback.
"It helps that we have the championship experience. It also helps that we have veteran players," shared Bautista after La Salle denied Adamson's end-game run.
Up next for the defending UAAP women's basketball champions are the UP Lady Maroons this July 24, 1:00 pm, at the Blue Eagle Gym, Quezon City.
Game photos may be viewed by clicking this link: https://www.facebook.com/media/set/?set=a.533191126809645.1073741986.343223135806446&type=3
Box Scores:
DLSU (50) – Claro 8, Castillo 8, Piatos 7, Garcia 6, Oyao 6, A. Ong 5, Scott 4, Roxas 3, Vergara 3, M. Ong 0, Corcuera 0, Melendres 0, Lumba 0, Pineda 0.
AdU (42) – Mateo 11, Balasta 11, Avila 7, Ong 4, Ballaso 3, De Castro 2, Amper 2, Ido 2, Alcoy 0, Durena 0, Osario 0, Tacitac 0.
Quarter scores: 5-8, 19-16, 34-26, 50-42.