Basketball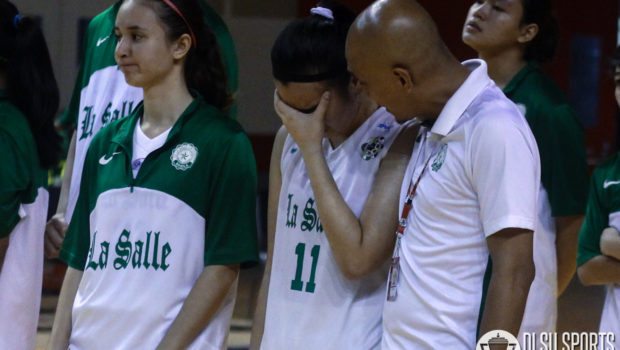 Published on September 13th, 2014 | by Camilla Saguin
0
Lady Archers' late surge insufficient in taming unbeaten NU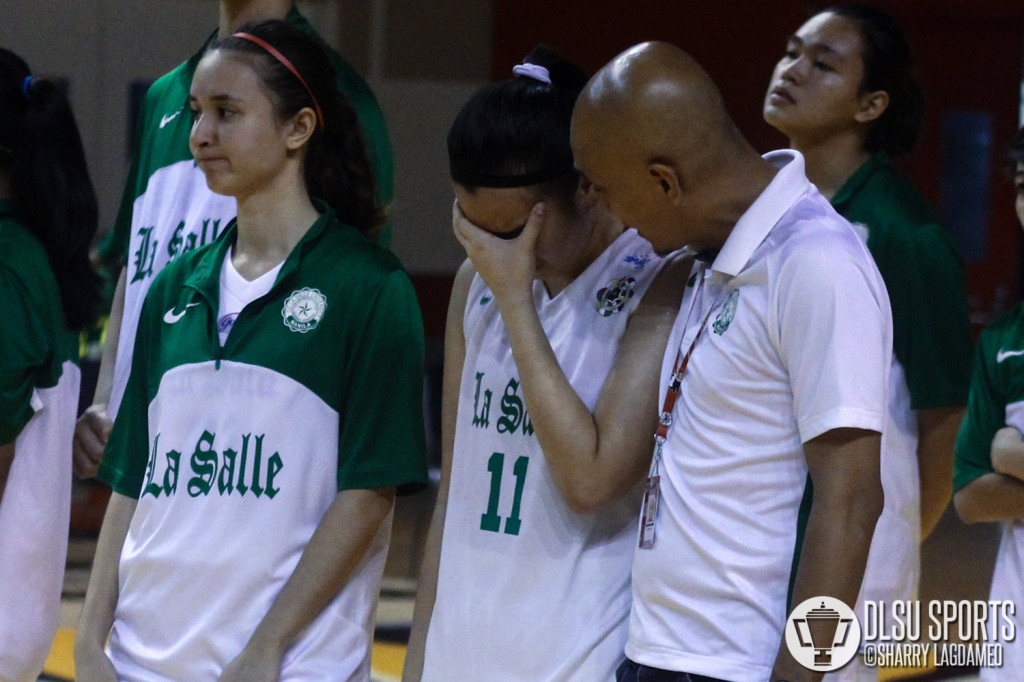 The DLSU Lady Archers were once again in the brink of completing a comeback but failed to secure a crucial defensive rebound which resulted in a 75-71 win for the Lady Bulldogs Saturday afternoon at the UST Quadricentennial Pavilion.
DLSU had a good start in the first quarter and led by as much as seven points midway through the quarter but it did not take long before NU made a run which spilled over into the second quarter and gave the Lady Bulldogs a 36-26 lead at the half.
In the third quarter, DLSU made a huge run with Trisha Piatos hitting three triples and Jonah Melendres adding five points. The Lady Archers were able to cut the lead down to three points at the end of the third.
The Lady Archers kept the game close in the fourth and even took the lead at the 1:49 mark via two made free throws from Cassie Santos but NU quickly erased the lead with a layup from Gemma Miranda.
With just 17 seconds left in the game, DLSU committed a crucial turnover that gave the Lady Archers no other choice but to send a Lady Bulldog to the line. Shelley Gupilan split her free throws but the Lady Archers could not control the rebound. Piatos then committed a hard foul, which sent Gupilan back to the line. After Gupilan made both free throws, coach Ty Bautista called his final timeout but the Lady Archers failed to execute and was not able to have a clean look at the basket.
Piatos led the Lady Archers with 15 points and Miller Ong added 6 assists. Miranda, meanwhile, top-scored for the winners with 23 big points.
The Lady Archers will have a twice-to-beat advantage in the stepladder semis and will face the winner of the FEU-UST knockout match. The NU Lady Bulldogs will have a thrice-to-beat advantage in the finals.
Game photos can be viewed by clicking the link below:
Lady Archers vs. NU game photos