Lady Archers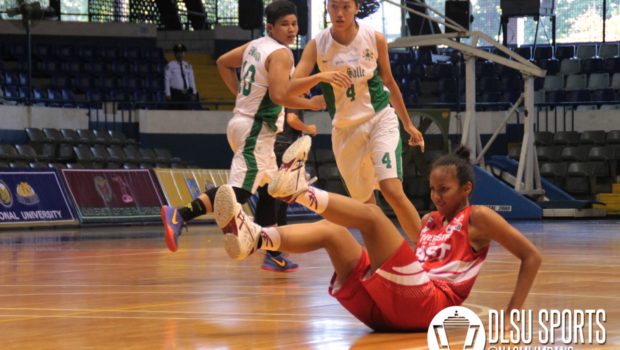 Published on October 22nd, 2015 | by Naomi Imbang
0
Lady Archers make it eight straight wins!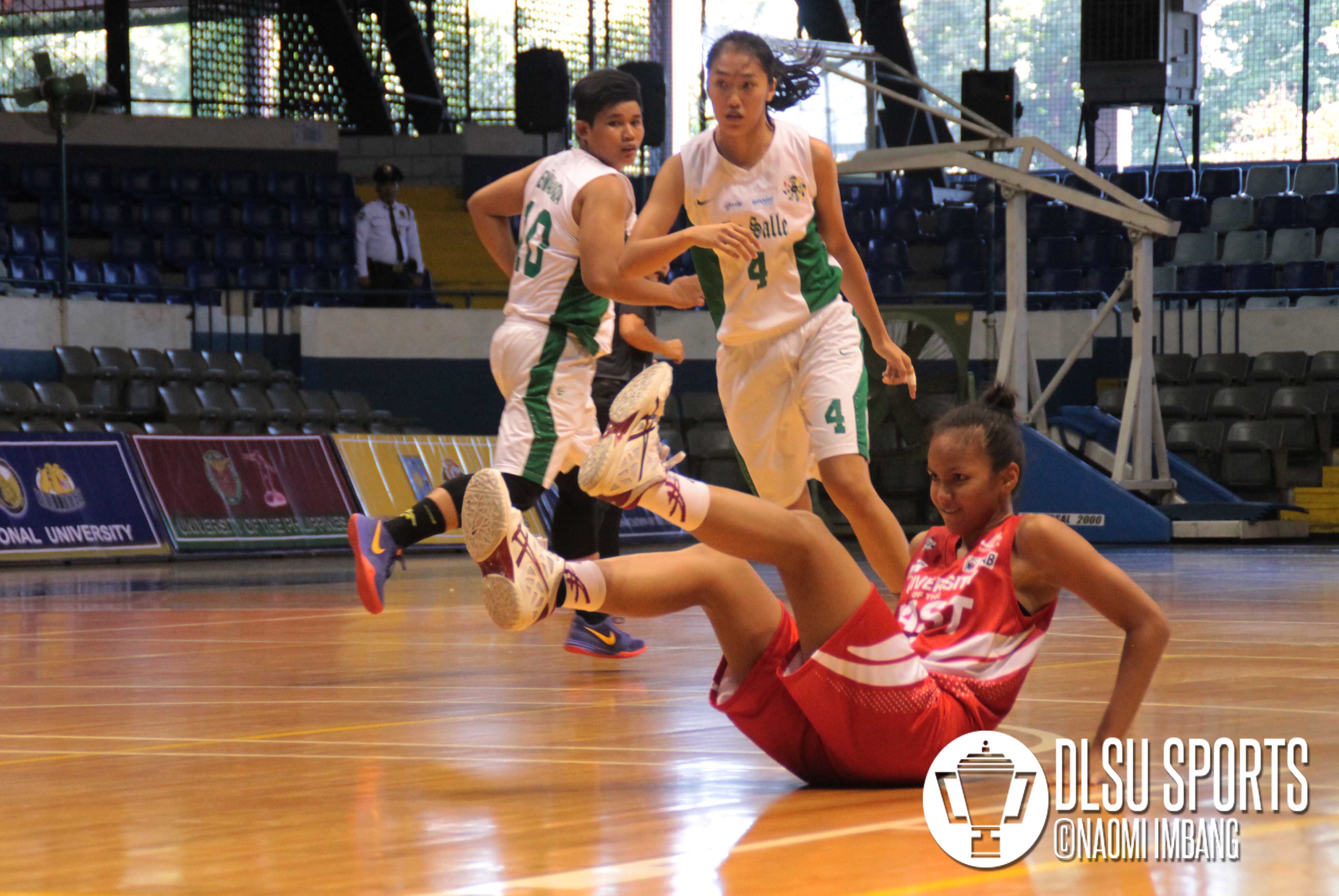 The Lady Archers proved their aggressiveness inside the court once again against one of their stronger opponents this season, the University of the East Red Warriors last October 22, at the Blue Eagle Gym.
Just like in the previous games, Khate Castillo led the Lady Archers as she contributed 19 points, and six rebounds in 30.83 minutes of playing time. Camille Claro and Chay Vergara also added much needed points to the team with 16 and 10 markers, respectively. Unfortunately, some players shot very low shooting percentages.
On the other hand, Chery Ano-os led the Red Warriors with a game-high of 22 points, 12 rebounds and two blocks. The battle was a tight match that needed extra time, 73-70. Snow Peñaranda forcefully got their comeback in the overtime through crucial offensive plays and strong defense, alongside Castillo and Claro. Although the Red Warriors tried to snatch the lead with Ruthlaine Tacula's two pointer, it was not enough to defeat the Taft-based squad's tactics.
Second half mishap
In the third quarter, the Lady Archers opened it with a great offensive strategy coming from Claro and Castillo from rainbow country. The Red Warriors struggled and weren't able to cut the lead at the end of the third quarter, 44-38. They continued their dominance in the fourth quarter and even had a 20-0 run. However, they slowly began to meltdown as the Red Warriors responded with a 0-17 run. After Eunique Chan of UE tied the match at 60, the Lady Archers weren't able to answer back in time, leading to an overtime.
It was a bumpy ride in the first half of the game, it started with the Lady Archers dominating the first quarter with a side-by-side line of attack by Roxas and Claro. But soon, UE caught up and stole the second quarter with a storm of layups, 27-29.
Up next for Coach Cholo's girls will be the Far Easter University Tamaraws this coming October 25 at the Blue Eagle Gym.