Uncategorized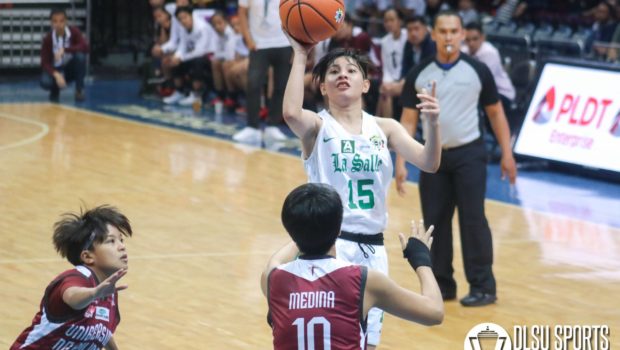 Published on September 23rd, 2017 | by Resch Untalan
0
Lady Archers notch first win of the season against Lady Maroons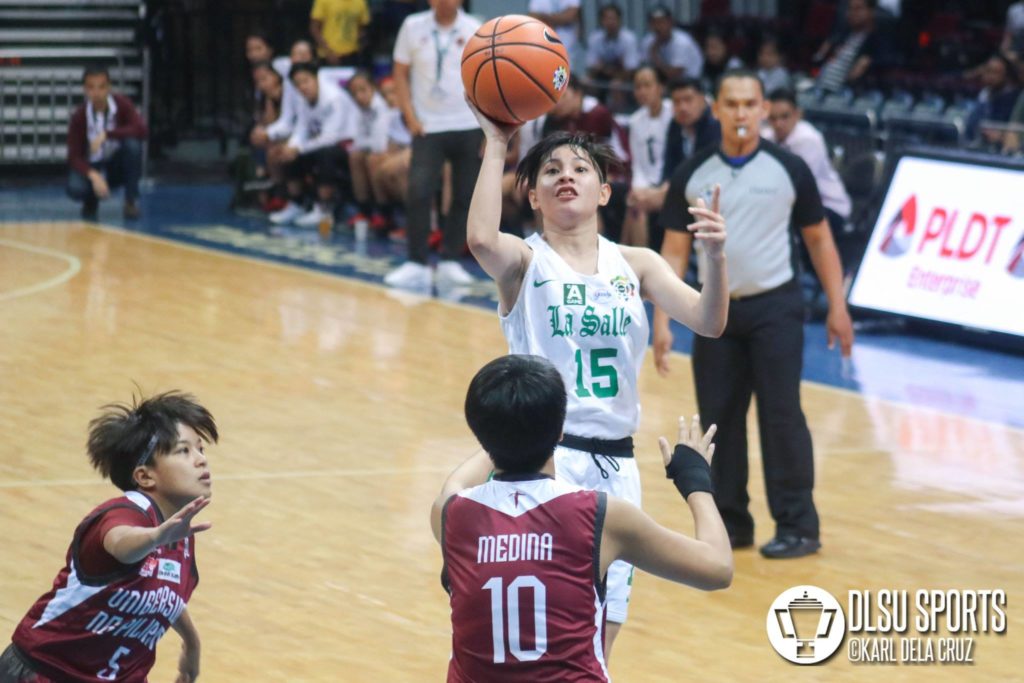 The DLSU Lady Archers finally got a mark on the win column as they cruised past the UP Lady Maroons, 76-64, at the Mall of Asia Arena, Saturday.
The Ladies in green started off slowly in the first quarter, trailing the Diliman-based squad, 6-14. Coach Cholo Villanueva's timeout seemed to have gotten the Lady Archers back in the game as they went on an 11-0 run, ending up with the lead after the first quarter, 17-14.
Captain Marga Dagdagan and Ameng Torres led DLSU's breakaway in the second quarter with sticky defense and a barrage of three-pointers. The Taft-based squad scored 24 points while holding UP to only 12 points as they finished the half, 41-26.
The Lady Archers kept control of the game despite UP going on an unanswered 9-0 run and coming to as close as three points. Angelika Figueroa and Marga Jimenez pulled the team back, extending that three-point lead to nine, ending the third with DLSU on top, 57-48.
The green and white had a hard time increasing their lead back to double digits as the Lady Maroons kept the fourth quarter close. The Lady Archers then took advantage of their opponent's penalty situation and held on to that 12-point lead.
Torres had a solid showing for DLSU as she posted 17 points, seven rebounds, three assists, and four steals. Dagdagan also had a hot hand scoring 16 points, five rebounds, five assists, and three steals.
UP's Daphne Esplana top scored for the Lady Maroons with 19 points.
Scores:
DLSU – Torres 17, Dagdagan 16, Figueroa 9, Jimenez 8, Arciga 7, Del Campo 6, Castillo 5, Vergara 4, Paraiso 2, Nunez 2, Javier 0.
UP – Esplana 19, Isip 10, Pesquera 8, Medina 7, Tan 7, Domingo 6, Bascon 4, Ordoveza 2, Gatpatan 1, Cruz 0, Rodas 0, Amar 0, Lapid 0, Viray 0, Ongsiako 0.