Basketball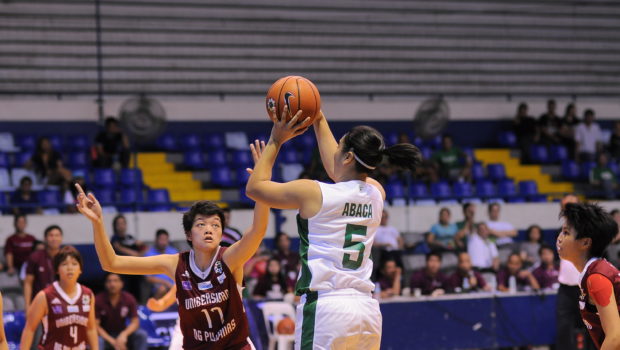 Published on November 8th, 2015 | by Denise So
0
Lady Archers overpower Lady Maroons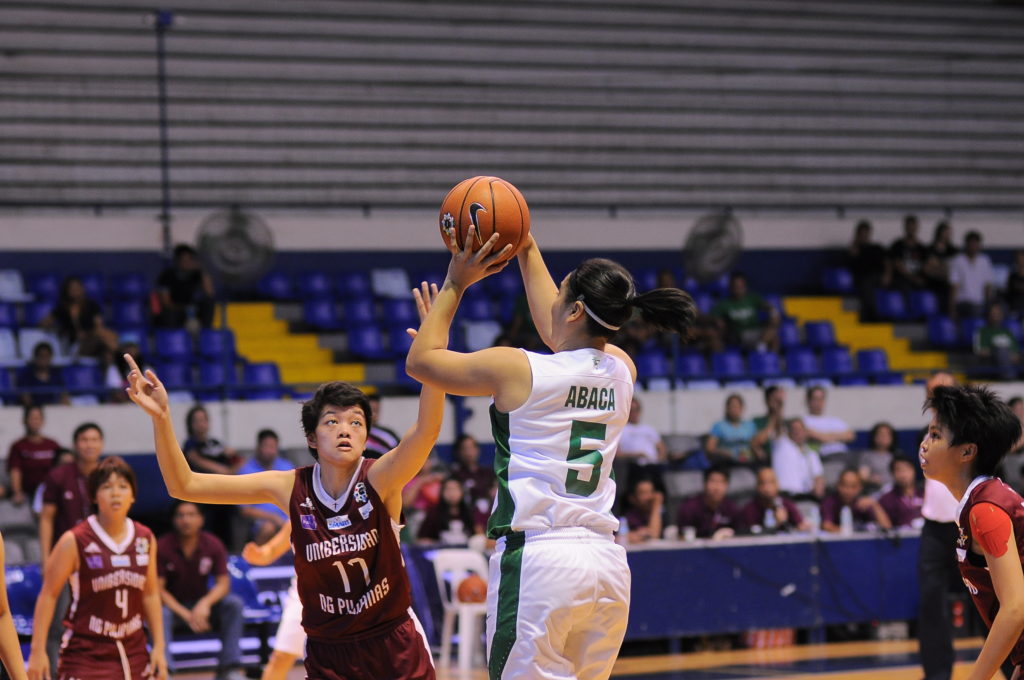 The journey continues.
Today, the Lady Archers overcame another obstacle as they clinched their 11th straight win against the University of the Philippines (UP) Lady Maroons 78-53, to further solidify their hold on second place. So far, the Lady Archers' 78th season has been one long joyride since the initial setback against the still undefeated Lady Bulldogs.
From the tip-off, both teams seemed eager to bring home the W. Lady Maroon Daez, shot UP's first basket but Ong and Roxas countered with jumpers for La Salle followed by two consecutive treys by Castillo to extend the Archers' lead. However, UP's masked marvel, Daez refused to get left behind as she drained another perimeter shot. UP's Isip shot a basket from beyond the arc to keep the Lady Maroons from trailing too far behind. However, Claro launched a three-point buzzer beater to negate her efforts ending the quarter, 17-12 in favor of DLSU.
The Lady Archers pressured UP's defense with a full court press, rendering the Maroons unable to score a field goal until Daez scored a layup to end their drought. A layup by Claro followed by a jumper from Abaca gave the Archers a 10-point lead. The Lady Maroons attempted to keep up with the Archers but the Taft-based squad was pulling away. Back to back treys from Castillo led to a 15-point lead at the end of the half.
Consecutive turnovers by the Lady Maroons led to an 8-2 run by the Archers early in the quarter. Both teams continued to challenge each other on both ends of the floor but the Archers proved more effective. They were able to capitalize on the Lady Maroon's turnovers and dominated the offensive boards, 63-35 at the end of the third.
The fourth quarter proved to be the same story for the Archers as they remained aggressive with their offensive attacks. The Diliman-based squad however, seemed more aggressive as Daez led her team in a last-ditch rally. Fortunately, the Archers had a lot of breathing room, ending the game with a resounding 78-53 win.
Aracelie Abaca led the Lady Archers with 15 points, 7 rebounds and 8 assists. Claro and Castillo scored 15 and 9 respectively. On the other hand, Bea Daez led the Lady Maroons with a game-high 20 points.
The next obstacle in the Lady Archers' journey will happen on November 11 at 11:00 am in the Blue Eagle Gym against their archrivals, the Ateneo De Manila University (ADMU) Lady Eagles.