Basketball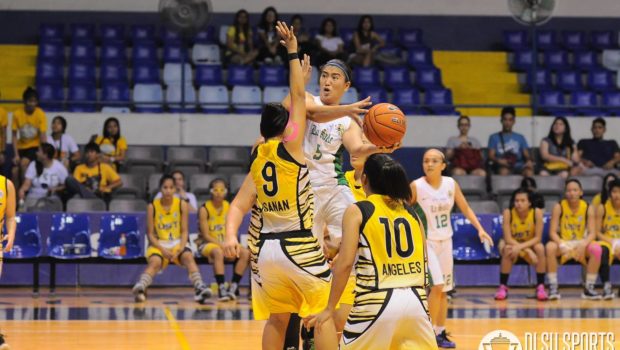 Published on October 11th, 2015 | by Trina Mae Yu
0
Lady Archers shoot down UST, 70-63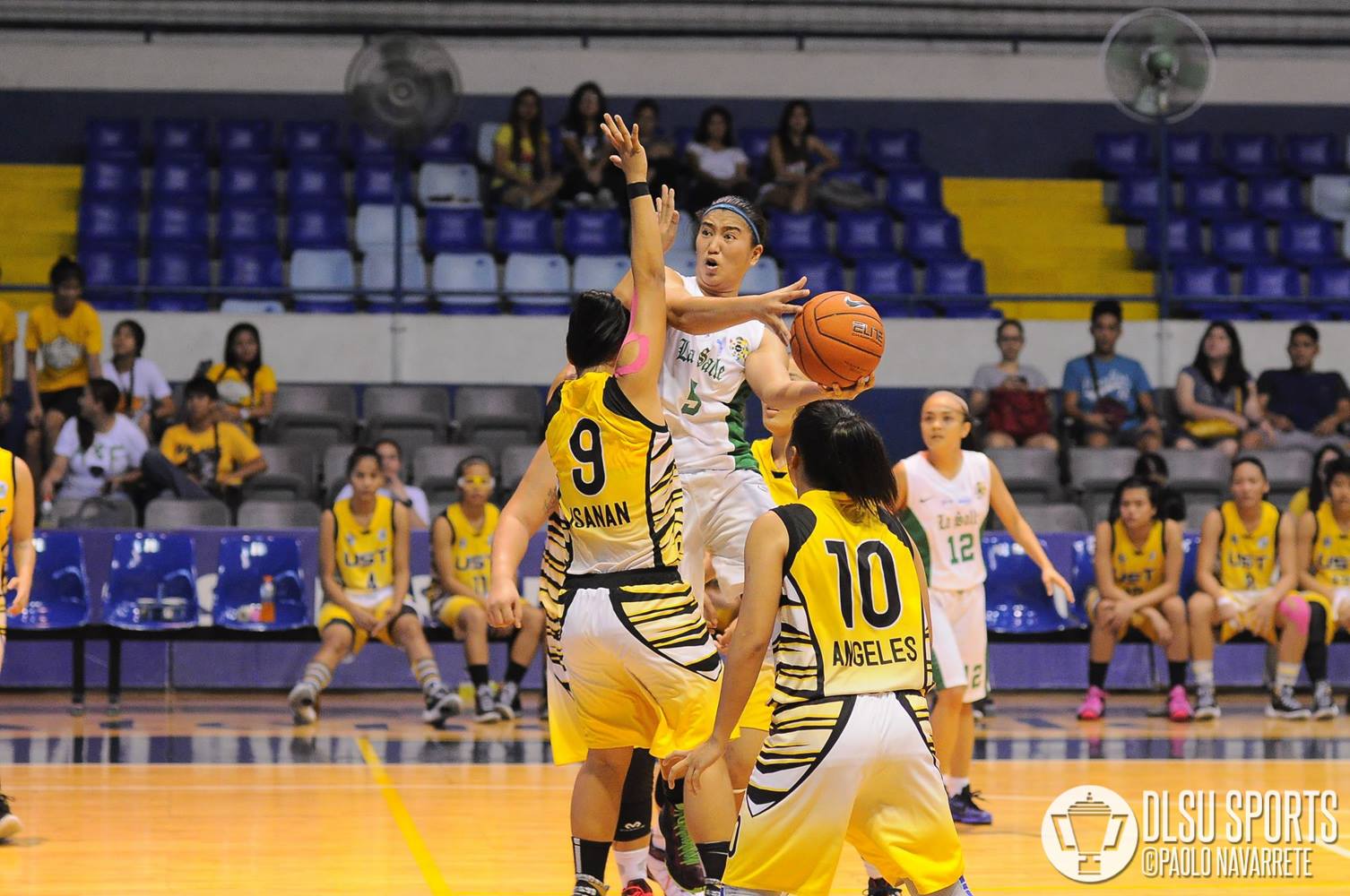 Coming from last week's victory, the DLSU Lady Archers are back and ready to prove themselves as they face another battle with the UST Tigresses.
At the start of the quarter, DLSU made a 3-0 run. Throughout the game, they exhibited their strong defense and offense, which comes as no surprise as the Green and White were ahead by two points at the end of the quarter, 13-11.
The UST Tigresses tried to retaliate by gaining back their strength and got back on their groove, being more aggressive than ever. They were able to catch up with the score by putting up a better defense. With UST's Cortes scoring back-to-back baskets, UST was able to trail DLSU by a point, 15-14. UST's great play continued on throughout the quarter, garnering a tally of 26-30, UST at the end of the first half.
The third quarter was a fusion of both DLSU and UST's overflowing energy and determination to acquire the lead. Both teams managed to put up a better game as they exchanged baskets with every chance that they get. At one point in the game, consecutive shoots by DLSU's Claro and Castillo were able to tie the game to 40 apiece. In the end, the Taft-based squad superseded the Lady Tigresses, ending the third quarter with a tally of 47-46, in favor of DLSU.
UST welcomed the final quarter with a 3-0 run and a full court press against the Lady Archers. However, these did not threaten the Lady Archers as they managed to score and reclaim their lead. As UST tried to penetrate their offensive side, the Lady Archers displayed their resilience when Revillosa and Vela procured the lead, 54-52. With each of UST's attempt to cut the deficit, the Green and White fluidly answered back, securing their lead to a 66-60. With 2:21 minutes left for the last quarter, UST was able to bridge the gap to 3 points. In the end, the Lady Archers were proclaimed as victors, 70-63.
Revillosa and Vergara were able to put up a great play by both pitching in 13 markers. Claro and Abaca posted 11 points. On the other end, Cortes was able to give 12 points to the team, and Isanan garnered a total of 12 points.
Benette Revillosa firmly believes that despite winning today's game, they still have to stay focused and be prepared for the upcoming games. "Every game naman nagfofocus ako, kahit during training, and kahit sa lahat ng games na nakakuha ng konting points, maraming points, or kahit konting play time, kailangan lagi lang ako nagfofocus and ready."
Watch the DLSU Lady Archers as they duel against Adamson University this Sunday, October 18, 3pm at the Blue Eagle Gym.