Basketball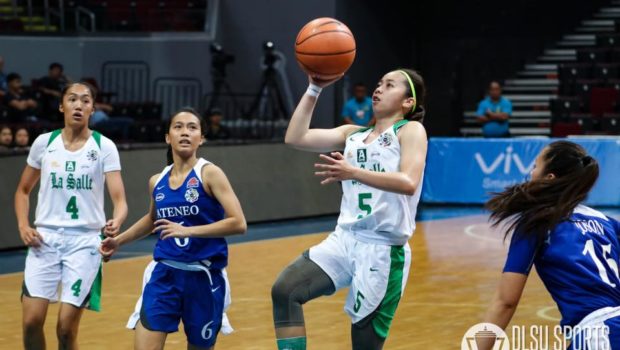 Published on October 20th, 2018 | by Khyte Mendoza
0
Lady Archers succumb to Lady Bulldogs, suffer second straight loss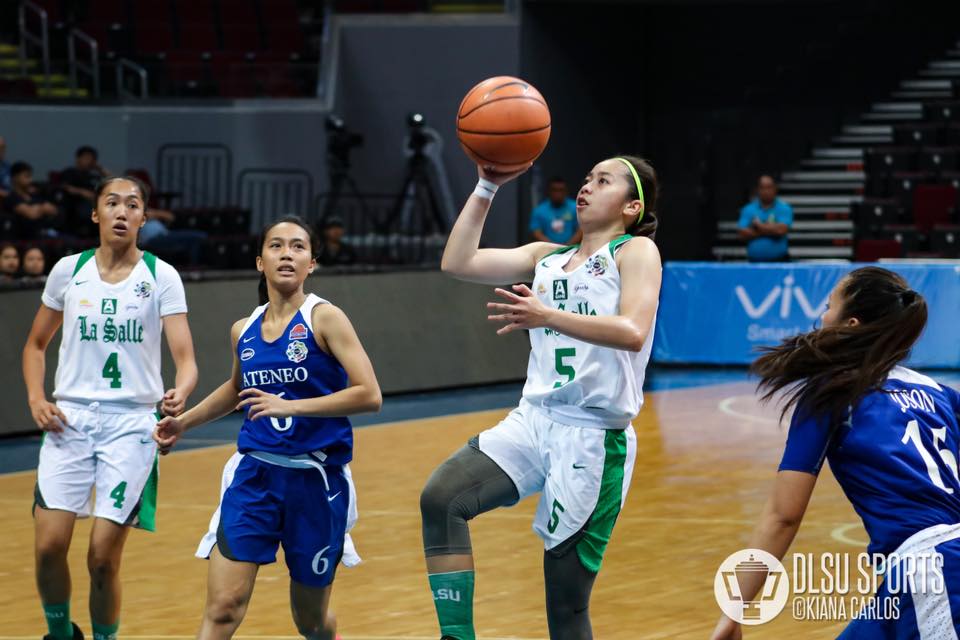 (FILE PHOTO)
The De La Salle University fell prey anew to National University as the Lady Archers bowed to the Lady Bulldogs, 64-111, in the UAAP Season 81 women's basketball tournament at the Smart Araneta Coliseum, Saturday.
La Salle suffered its second consecutive defeat after losing to the UE Lady Warriors the last outing.
National U imposed its will early and jumped to a 20-0 blitz in the opening quarter with 4:45 to go. Their aggressiveness on both ends of the floor was too much for the green side as they held a 32-7 advantage after the first.
DLSU tried to contain NU as much as they could but a 21-13 second period for the latter added salt to former's wound, with the Lady Bulldogs stretching the lead to 33 at halftime.
The Jhocson-based squad went on a scoring barrage in the third canto. Rhena Itesi connected with a jumper to give National U its biggest lead of the game, 81-28, with 2:04 remaining.
The Lady Archers fought back until the very end, but the Lady Bulldogs were just a cut above the rest as they pummeled La Salle from start to finish.
Kath Nunez and Ana Castillo spearheaded for DLSU with 13 points apiece, while Camille Claro added 12 points, all from beyond the arc.
On the other hand, Ria Nabalan exploded for 40 points on 61% shooting. She also tallied six rebounds and eight assists. National team player Jack Animam also posted monster numbers with 20 points, 17 rebounds and four blocks, while Itesi chipped in 19 points and 16 boards.
NU also continues to make a mark, extending its win streak to 72 games.
The Lady Archers dropped to a 5-4 record and they will try to bounce back from this defeat as they face the FEU Lady Tamaraws in round 2 on October 27, Saturday, 9am at the FilOil Flying V Arena.
DLSU 64 – Castllo, A. 13, Nunez 13, Claro 12, Castillo, R. 8, Torres 5, Espinas 4, Del Campo 3, Jajurie 2, Paraiso 2, Arciga 1, Revillosa 1.
NU 111 – Nabalan 40, Animam 20, Itesi 19, Pingol 9, Fabruada 6, Canuto 5, Del Carmen 5, Camelo 3, Cac 2, Ceno 2.
Quarter scores: 7-32, 20-53, 31-81, 64-111.
Notable statistics:
Rebounds: DLSU 30-58 NU
Assists: DLSU 16-32 NU
Blocks: DLSU 1-10 NU
FG: DLSU 29%-69% NU
Free throws: DLSU 9/15 (60%) – 20/33 (60%) NU
Points in the paint: DLSU 18-58 NU
Bench points: DLSU 38 – 18 NU