Basketball Published on September 20th, 2017 | by Resch Untalan
0
Lady Archers suffer third loss to Lady Falcons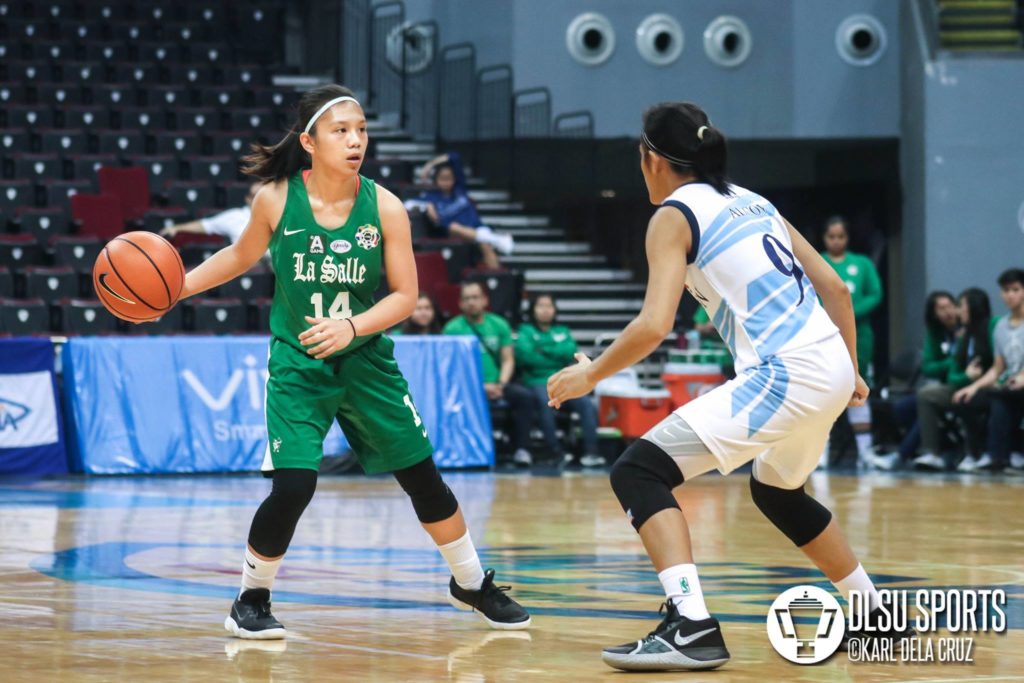 The DLSU Lady Archers continued its downhill roll after losing to the Adamson University Lady Falcons, 84-88
The green and white got off to a great start as they shot down the ladies from San Marcelino in the first quarter, 26-21. The Lady Archers failed to keep the lead but managed to keep it close at the end of the half, 42-44.
The two teams proved how equally good both are as both the Lady Archers and the Lady Falcons scored 22 points in the third, 64-66. However, the ladies in green failed to make a comeback in the fourth as Adamson made more of their offensive rebounds and second chance points.
Ana Castillo led the Lady Archers' gallant effort with 19 points, four rebounds, two assists, and a steal.
Scores:
DLSU – Castillo 19, Dagdagan 10, Torres 9, Vergara 8, Arciga 8, Del Campo 8, Nunez 7, Jimenez 7, Paraiso 6, Javier 2, Figueroa 0
AdU – Prado 26, Alcoy 13, Rosario 13, Cabug 11, Araja 7, Camacho 6, Lacson 2, Villanueva 2, Razalo 2, Cacho 2, Tacitac 2, Galte 2, Aciro 0