Basketball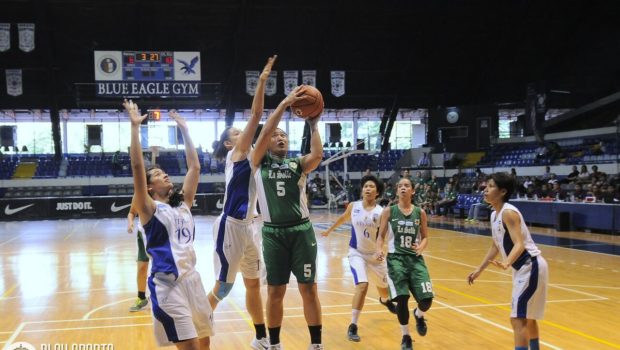 Published on September 23rd, 2015 | by Naomi Imbang
0
Lady Archers survive the Lady Eagles, 44-43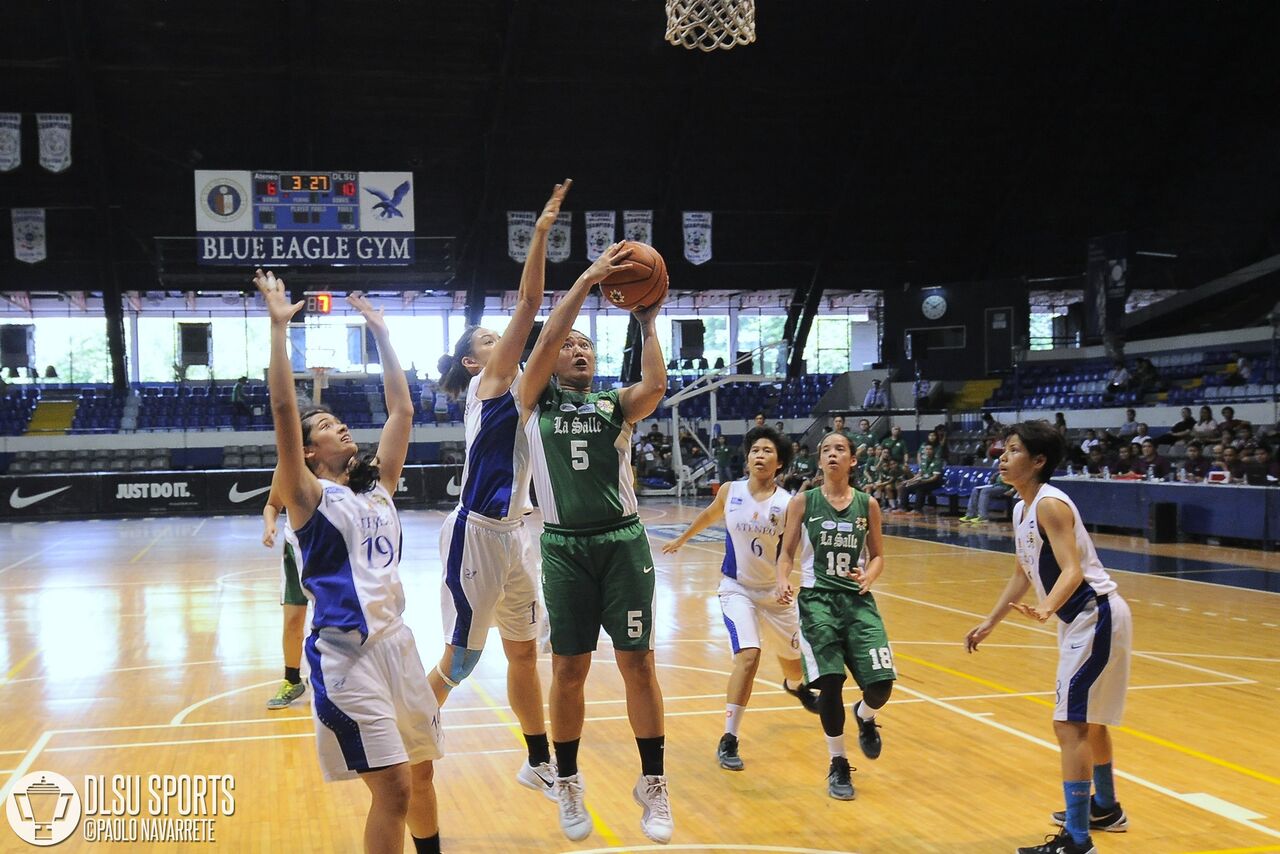 The DLSU Lady Archers succeeded in continuing their dominance of the Ateneo Lady Eagles in the UAAP as they extend their winning streak against their rivals to 8 with a 44-43 victory.
The ladies from Taft were led by Khate Castillo with a total of 11 points in 23.67 minutes of action while Camille Claro who came off the bench, played well and added 8 points. On the other hand, Danica Jose, as expected, top scored for the Katipunan-based squad with 14 markers, 13 rebounds and four blocks, in 35.17 minutes of playing time.
At the final quarter, Jose was able to cut the lead to one, pushing the Green and White squad to their limit. There were a lot of turnovers at the 4th period, but coach Cholo's girls managed to maintain a tight defense to keep Ateneo at bay, and finally getting the victory.
During the second half, Chay Vergara and Benette Revillosa hit back-to-back points to give DLSU a mini run. Although the Lady Archers tried to maintain their lead, Aseron pushed her way and tied the game at 34 apiece in the third. Claro opened the second canto with a triple, while Ara Abaca and team captain Alyanna Ong continuously helped the Taft-based squad in an agressive play, 27-21.
The game started out close as both teams answered each other's points quickly. However, Castillo managed to shoot two three pointers and ended the first quarter, 16-10.
Although it was a great game for the Taft-based squad, head coach Cholo Villanueva explained that they still have a lot of things to improve on, since it was just their fifth game. It is evident that their assists were pretty low during this game in contrast to their previous outings. "We usually have 15 or 16 assets and now we only have eight, which is a let down," he said. Bench players were also used more now than before just like what Villanueva planned. "The girls need to trust each other more, because Basketball is all about teamwork, not just about winning," Villanueva stressed.
The next battle will be against Adamson University on September 27 at 1pm in the Blue Eagle Gym.