Basketball
Published on September 17th, 2015 | by Naomi Imbang
0
Lady Archers tame Lady Tamaraws for second win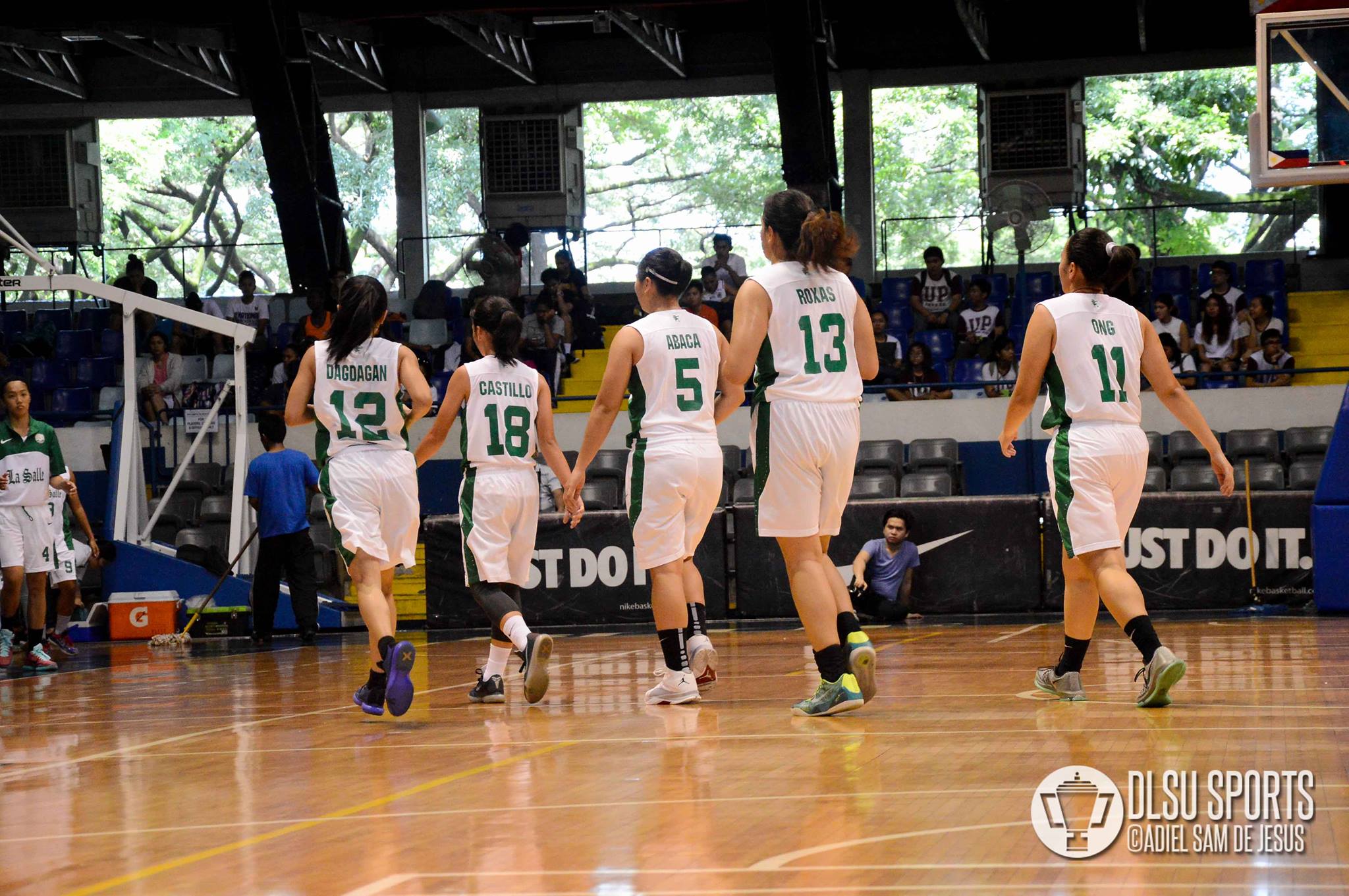 After the heartbreaking loss of the DLSU Lady Archers from last season's stepladder semis, they succeeded on getting their revenge, crushing the FEU Lady Tamaraws with a 54-45 victory.
Head Coach Cholo Villanueva is impressed with the improvement of Taft-based squad's performance ever since their first game. He assured that their aggressiveness will be stronger in the next games. Villanueva also mentioned of using his bench players more to be able to make a greater game play. "Although Ara (Abaca) is not yet conditioned well, she is a very smart player, and also Chay Vergara, I will try to make everyone play with their best," Villanueva ended that he is confident with everyone in the team.
Another come back in this game is Camille Claro, who missed the game versus the University of the East Lady Warriors due to a minor injury. Side by side with Khate Castillo, who led the game today in scoring with 19 points. She also shot 50% from the field which made the team better in the offensive end. For FEU, Clare Castro top scored in their team with 14 markers and nine rebounds.
The Lady Archers started the game with high intensity, managing an 18-8 first quarter lead. However the Lady Tamaraws tried to cut the lead during the second period, making a 6-0 run but they fell short as the lady archers gave multiple contributions led by Vergara and Roxas, ending the first half with with a seven point lead, 28-21.
During the second half, the second stringers were put into the field, maintaining a tight defense and forceful offense which kept the Morayta-based squad at bay. The Lady Archers made a run towards the halfway mark of the third quarter through fastbreak shots from the ladies on the floor, 45-29. At the final quarter, FEU created another long run against the Lady Archers however, Castillo vigorously fired up four three pointers to push her team ahead by 16. Before finishing the game, Peñaranda and returnee Claro chipped in a couple of points and ending the game with a victory.
The Lady Archers will try to extend their winning streak as they face the struggling University of the Philippines Lady Maroons on Sunday, 9am at the Blue Eagle Gym.