Lady Batters fall into slump; get bitten by NU!
Published on February 25th, 2017 | by Karl Niccolo Dela Cruz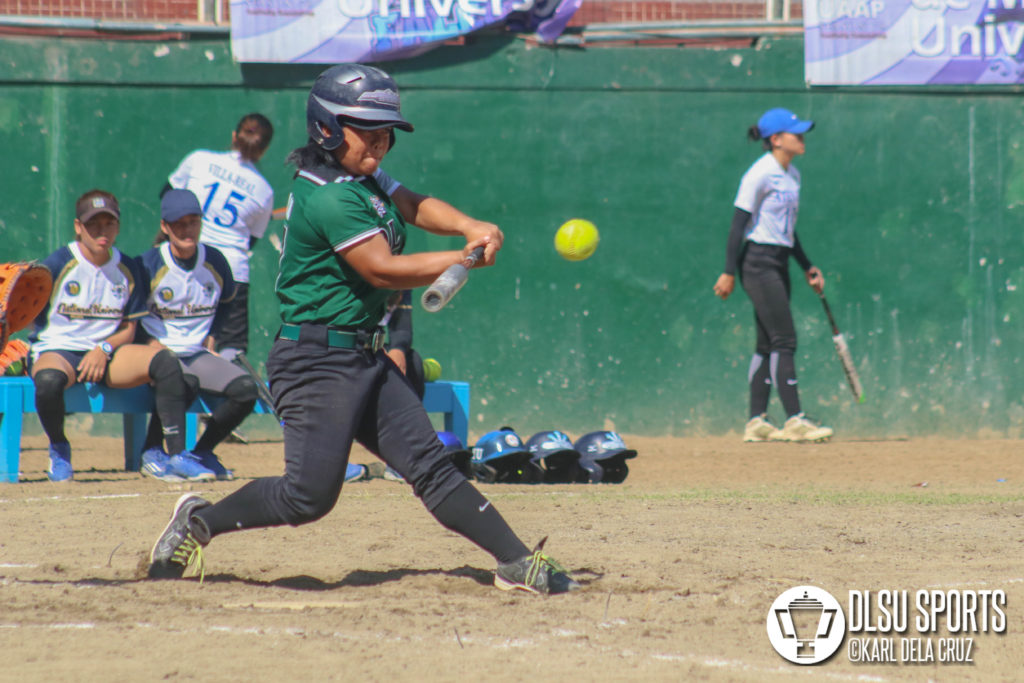 The DLSU Lady Batters suffered a disappointing loss after getting mangled by the NU Lady Bulldogs in the UAAP 79 softball eliminations, 3-9, February 25 at the Rizal Memorial Diamond.
After a forgettable opening top inning, the Taft-based squad slugged out with the Lady Bulldogs capitalizing on the slow defense of DLSU giving them a 0-2 lead. The Ladu Batters immediately made their presence felt after Roselle Dela Rosa run, 1-2 at the top of the second inning. Three more innings were scored by the Lady Bulldogs for a ballooned lead of 1-5.
At the top of the second inning, the Lady Batters were able to score two runs from Nica Velasco and Judy Macatangay to keep the fight going for DLSU, 3-5.
However, the Lady Batters continued with their defensive woes with NU batting at the bottom of the third. After letting the Lady Bulldogs score three more runs, the Lady Batters coaching staff prompted to sub out pitcher Sam Amores for Pam Concepcion who immediately struck out the Sampaloc-based squad, 3-8.
The Lady Batters tried to equalize the Lady Bulldogs' grit having Badeth Benson at the pitch until the end of the game but NU remained atop scoring one more runs in two innings leaving DLSU to walk away with another loss.
With the defeat, the Lady Batters stand at a 2-5 win-loss record putting them at the lower half of the standings with UE and ADMU. They continue their campaign next week looking to improve their standings at the second round of eliminations against UE, March 2, 9:30AM at the same venue.