Lady Softbelles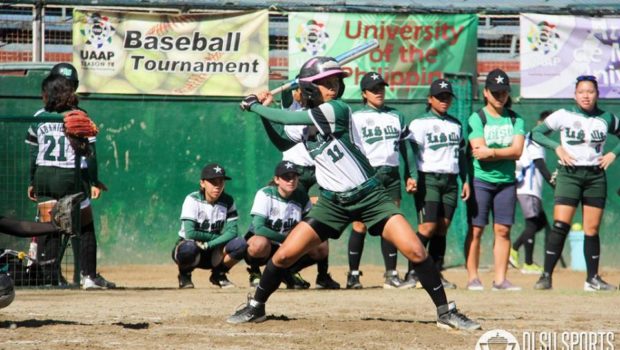 Published on February 27th, 2016 | by Trina Mae Yu
0
Lady Batters outsmart UP Lady Maroons, 4-2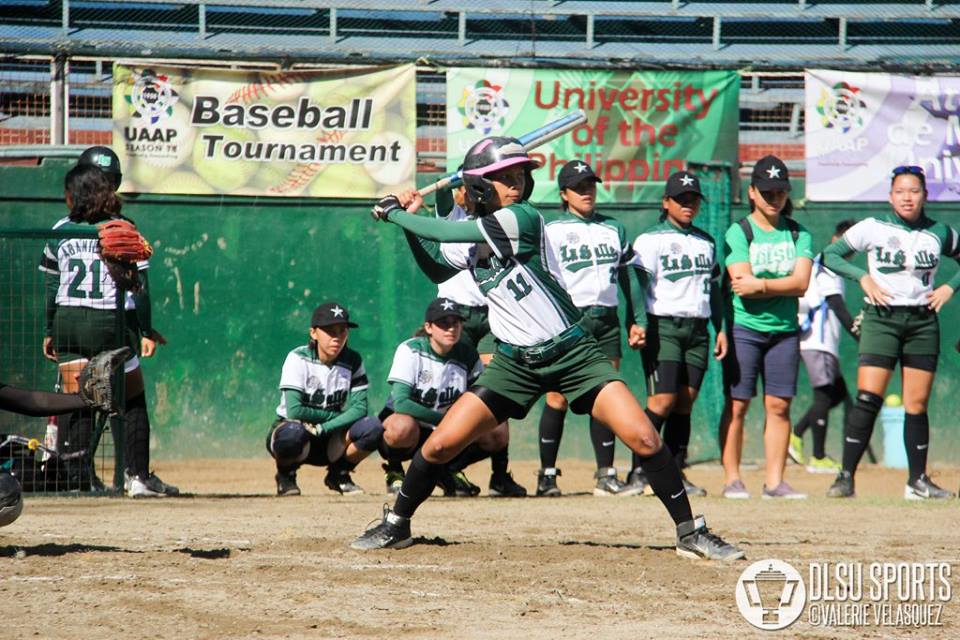 Coming from last game's victory against Ateneo, the DLSU Lady Batters were able to maintain their momentum as they were able to outwit the UP Lady Maroons, today at the Rizal Memorial Baseball Stadium.
For the first two innings, the Lady Batters and Lady Maroons were unable to make a run, and also failed to get through each other's defenses, ending both innings with 0-all. Come third inning, UP's Martinez was able to draw first blood, 0-1.
In the fourth inning, the Lady Batters were able to thread through UP's defense as Judy Macatangay was able to reach first base, followed by Mary Joy Son, who made her way to the second base. Maintaining their good play, Lady Batters Mary Joy Son, Judy Macatangay, Jamica Arribas and Pat Belarmino were able to contribute a point each, garnering a total of four points for the team, 4-1.
In the fifth and sixth innings, the Lady Batters might have failed to score for the team, but they were able to ward off the Lady Maroons by showcasing their agility and strong defense. UP's Paz was able to get through the second base, but Lady Batter Lalaine Cunanan's agile moves prevented her from advancing to the next base. Lady Batter Macatangay reached second base through stealing despite UP's attempt to foul her out. However, Lady Batter Borbon committed foul hits and failed to make it to the first base because of UP's quick reflex.
In the final inning, the Lady Batters failed to regain their strength and UP was able to take advantage of it when Peralta was able to make a run. In the end, the Lady Batters were declared as victors, 4-2.
When asked about today's game, Coach Estipular shares that he was satisfied with the team's performance. "Yung one big score na yun ang pinaka malaking break na nagawa nila. So far magaling ung pitcher, ung batting, maganda ung play na nabigay namin. We have proper execution and that's good."
Catch the Lady Batters as they aim to continue their winning streak as they battle it out againat the Adamson Lady Falcons this February 29, 9 am at the Rizal Memorial Baseball Stadium.