Softball has been one of those sports where DLSU has not won any UAAP championship yet. In the past seasons, the DLSU Lady Batters have always found themselves at the bottom half of the standings, but for UAAP season 77, super rookie Jamica Arribas is giving the La Salle faithful something to cheer about.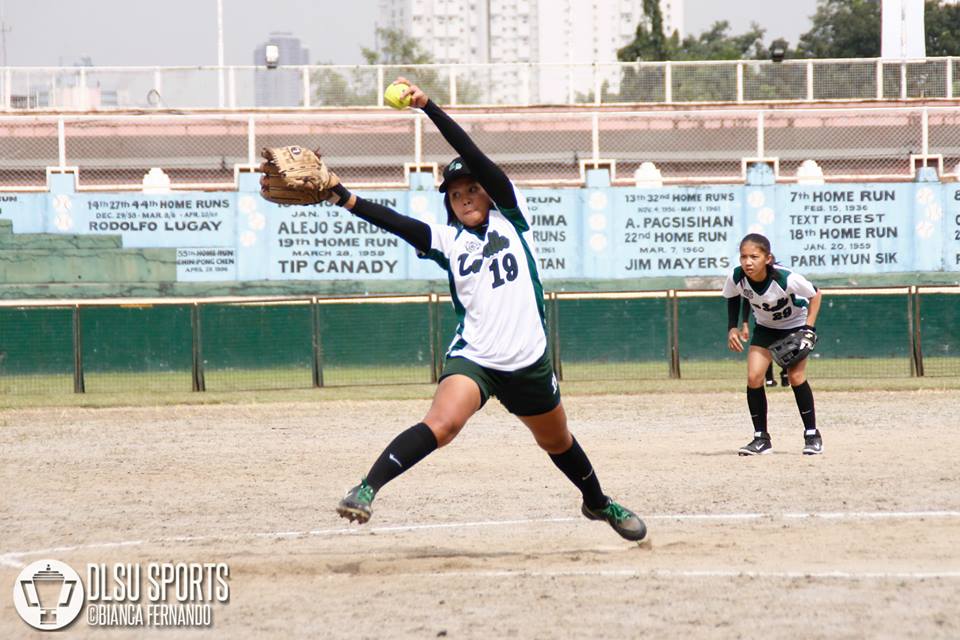 How it all started
Jamica started playing softball when she was in grade four and played it competitively just a year after. She doesn't know why exactly she chose softball but what she did know is that she wanted to pick up a sport and luckily, she excelled in the first sport she tried.
With more than 20 championships under her belt, Jamica was highly recruited by a lot of schools, but for her, picking where to play for college was not a hard decision to make, "dream school ko yung La Salle," says Jamica "maganda kasi yung education dito at priority ko kasi yung studies ko".
For Jamica, La Salle's previous UAAP records were not a factor with her decision making, "Adamson kasi since elementary nirerecruit ako, pero kahit malakas yung team ng Adamson, pinanindigan ko talaga na sa La Salle ako kasi kahit matalo sa Adamson ok lang naman sakin yun kasi sa La Salle ko talaga gusto mag aral".
Preparations
Compared to her thrice-a-day training in Bacolod, the Lady Batters only train twice a week but Jamica does extra work to prepare for her games. She also feels that her training schedule in La Salle is just right because she gets to prioritize her studies, "tama lang. Sobrang saya ko kasi priority namin yung studies ko" says Jamica "sa first two terms ko sa DLSU, dean's lister ako kaya masaya talaga ako".
Her team also did a lot of work during the offseason as they faced a lot of teams in tune up games and for Jamica, this helped them a lot because they gained a lot of game experience which will be a big factor in the UAAP.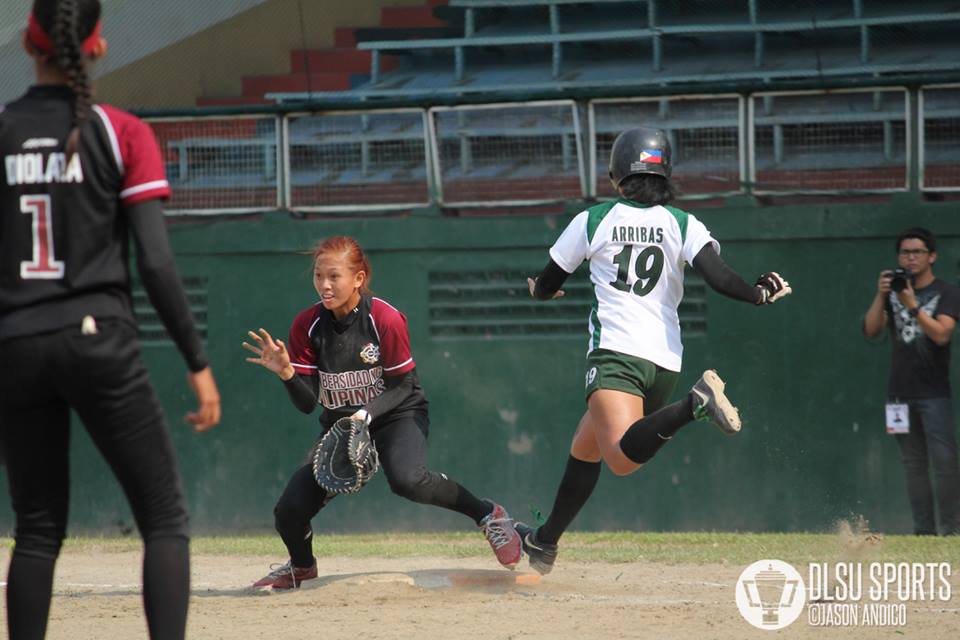 Goals
Before the start of the UAAP season, Jamica has set goals for herself and for her team, "madami akong goals kasi alam ko naman na madami silang expectations sa akin" says Jamica "as a team, goal namin is umabot ng final four. One game at a time tapos sana umabot ng finals".
"Gusto ko din makakuha sana ng individual award" Jamica admitted "yung rookie of the year sana kasi nung high school ako wala akong individual award kaya ngayong college gusto ko makakuha".
UAAP season 77
The DLSU Lady Batters currently have a 4-1 record in the ongoing UAAP season 77 softball tournament and Jamica's incredible pitching is one of the biggest reasons for her team's early success.
Jamica has limited the teams they have already faced to just a few runs and when asked about her good showing, Jamica simply gave all the credit to her teammates, "every pitch ko nag pray talaga ako tapos yung teammates ko kasi alam ko na lagi silang ready kaya pitch lang ako ng pitch kasi alam ko naman na kahit hit yun, nandun yung teammates ko para makuha yung ball".
The DLSU Lady Batters will be facing the unbeaten Adamson squad on Saturday, and Jamica is looking forward to facing her former mentor, "yung pitcher kasi ng Adamson ngayon siya yung nagturo sakin mag pitch" says the Bacolod native "kaya excited din ako makalaban sila kasi malakas yun and kaliwete din".
As for her team's chances against Adamson, Jamica says that her team is capable of beating Adamson, "kaya naman. Advantage namin is yung pag naglaro kami galing talaga sa puso".