Football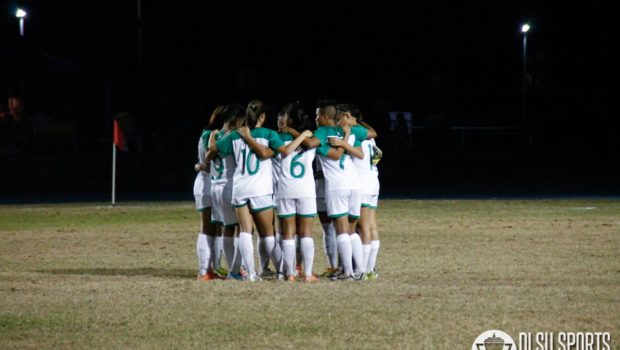 Published on February 23rd, 2015 | by Nadz Gathercole
0
Lady Booters end season at fourth with 0-1 loss against UP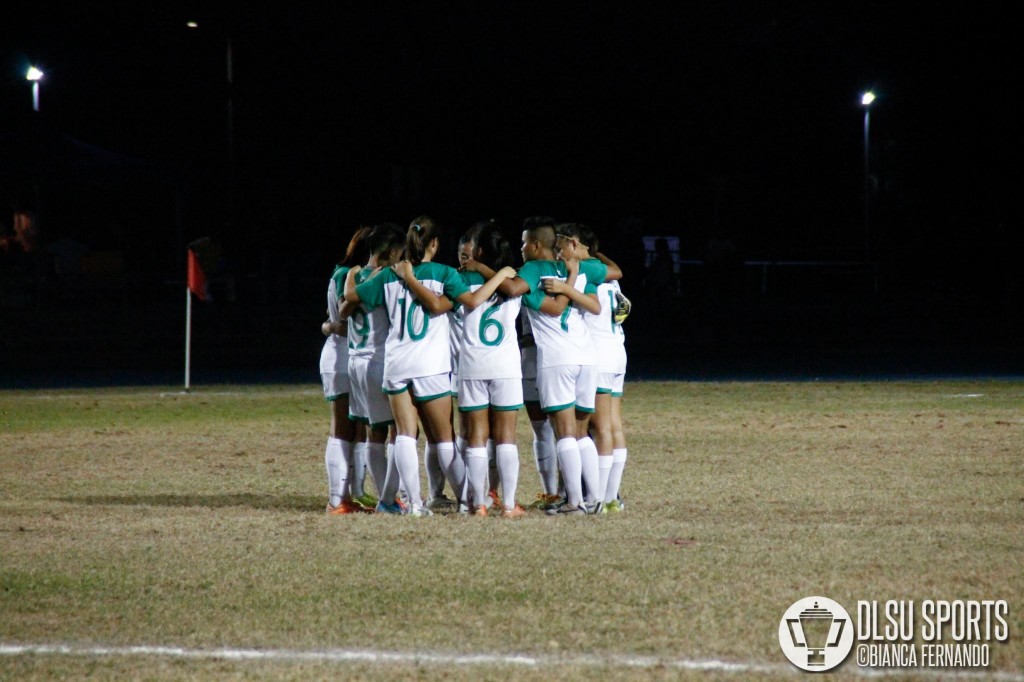 The Lady Booters charged their way into the field for their last game in the elimination round last February 21 at the Moro Lorenzo Football Field in Ateneo de Manila University. The match ended with the Lady Maroons scoring twice in quick succession in the game's last 10 minutes to hand DLSU a painful way of closing out the season.
The defense of both teams held firm and looked agitated during the match as the DLSU Women's Football team strived to beat the second leading team in the league.
In the first half, the Lady Booters blazed with energy as several goal attempts were imposed on the opponent. It so happened that UP's defenders were resolute in keeping the Lady Booters' attempts out. Eventually the University of the Philippines started to attack more. In response, the Lady Booters were able to hold a strong defensive strategy that was successful in preventing UP from scoring the goal with a commendable performance by DLSU's goalkeeper, Inna Palacios, from catching multiple balls and crosses several times.
The DLSU Women's Football Team started the second half strong, not showing any signs of exhaustion, and attempted to create a play in the field but was soon countered and prevented by UP. The Lady Booters showed an excellent display of defense on UP's frequent pursuit of scoring goal. After the several attempts of the opposing team, Kali Huff was able to get the ball inside DLSU's net that gained them a goal, leaving a score of 1-0, in favor of UP. A few moments afterwards, UP's Molly Manalansan was able to score yet another goal, leaving the DLSU team with a lot to catch up with just eight minutes left on the clock. Unsuccessful, the Lady Booters finished the season as the fourth seeded team with eight points in as many games.