Football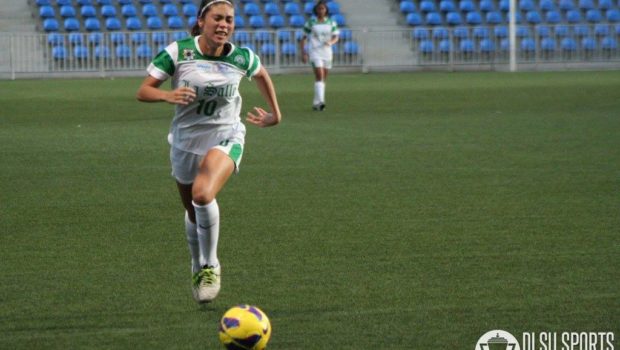 Published on February 15th, 2016 | by Deion Bandril
0
Lady Booters overpower defending champions FEU 3-0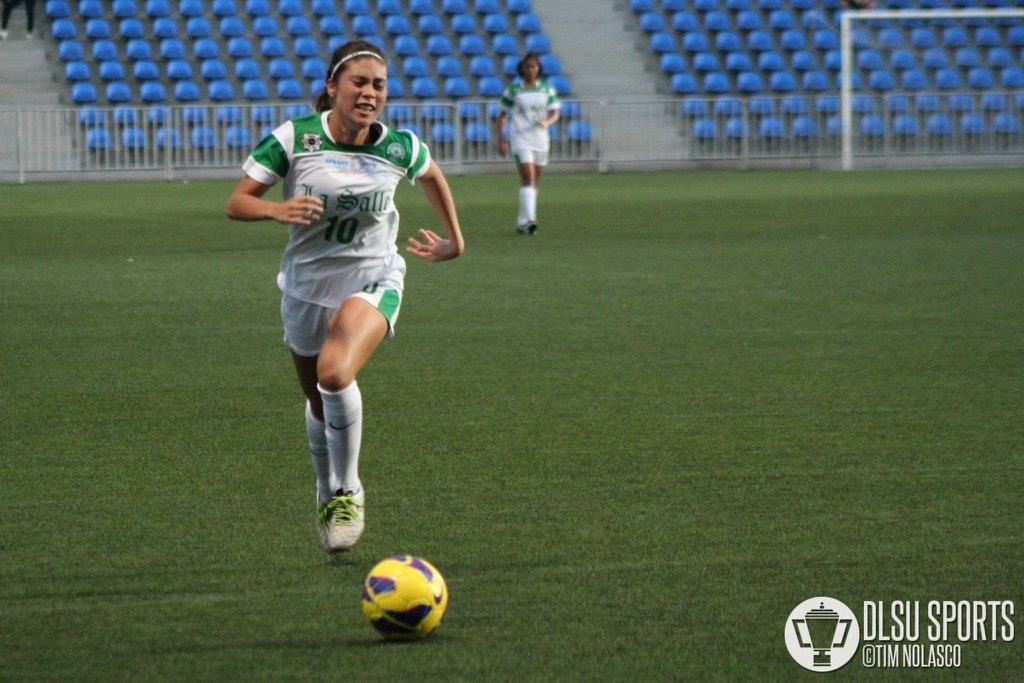 The DLSU Lady Booters outplay the defending champions, the FEU Lady Tamaraws, 3-0. The three goals were made by Andaya, Inquig, and Castañeda. The matchup took place at the Emperador Stadium last February 13.
The Lady Booters kicked off the match and had an aggressive attitude in their minds. Early on the game, they started applying pressure to FEU's defense. Shot attempts where everywhere for DLSU; but often the defense thwarted it. However, the Lady Tamaraws' defense eventually collapsed in the eleventh minute. Andaya was able to score a goal coming from an impressive layoff by Arthur, 1-0. Instantaneously, another goal was scored by the Green-and-White team this time from Inquig. It came of a Metillo free kick that was fumbled by FEU's goalkeeper during the thirteenth minute. Inquig then rebounded the ball and went straight towards the goal for the score, 2-0. FEU had chances but DLSU's defense proved too much for them. The first half then ended with the score favoring DLSU, 2-0.
As FEU kicked off the second half, DLSU once again took control of the game's pace. Inquig and Arthur had multiple attempts but their shots were either wide or were caught by the keeper. In a quick turn of events, Dimaandal got taken down by the Lady Tamaraw goalkeeper thus awarding the penalty to DLSU. By the sixty third minute, Castañeda then took the penalty and was able to slot it in to the bottom right corner, 3-0. She then increased the lead to three goals and the Taft-based squad felt confident throughout the rest of the match. The Lady Tamaraws couldn't keep up with DLSU's speed and eventually lost to them.
The game then ended with the Lady Booters finishing off the Lady Tamaraws easily as the Tamaraws couldn't score throughout the whole game. The DLSU Lady Booters are on a roll as they look to take the prized championship title for the Lasallian community.