Badminton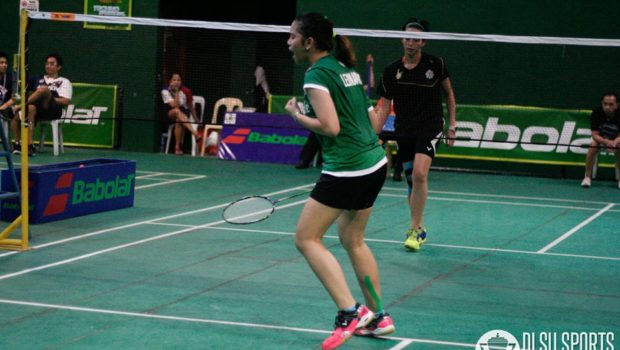 Published on September 26th, 2015 | by Trina Mae Yu
0
Lady shuttlers dispatch UST, 3-2.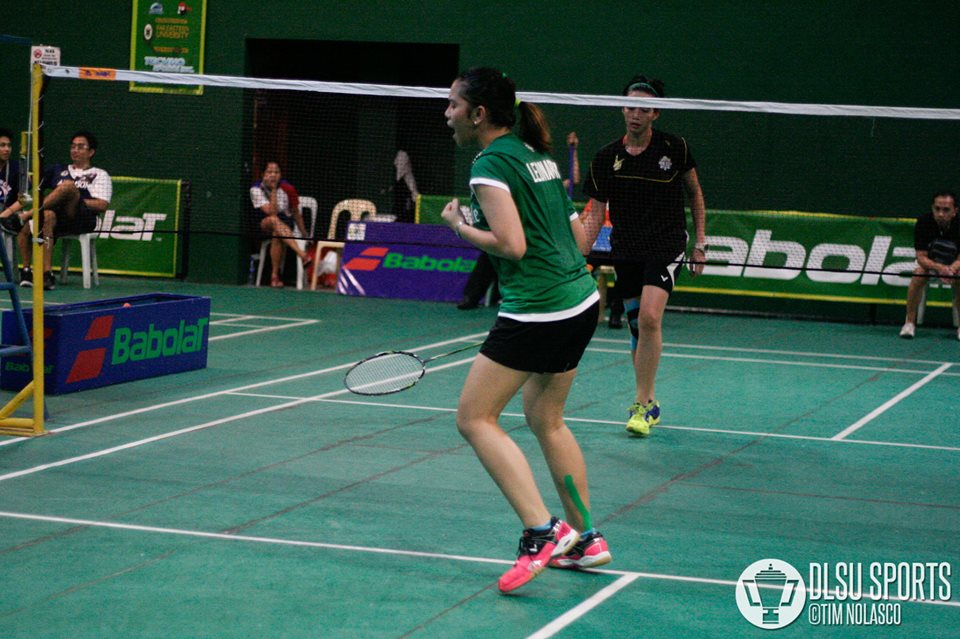 Coming from a loss against the UP Fighting Maroons this week, the Lady Shuttlers got back on their feet as they defeated the UST Growling Tigers earlier today at the Rizal Memorial Sports Complex.
To start the first singles matchup, Lady Shuttler Leonardo was put up against Golden Shuttler Barredo, which yielded a very close fight with intense exchanges of rallies. Leonardo might have shown very precise attacks, but the España-based player still managed to trounce over the Taft-based player, ending the first set with a score of 21-13. This result seem to replicate in the second set, with Barredo ending the game, 21-18.
With hopes of redeeming the team, Sevilla executed an impressive fight against Aquino. Sevilla bagged a five point lead and a two point lead at the start of the two sets, respectively. This seemed to be an omen when the Lady Shuttler managed to dominate both sets, 21-12, 16-21.
Commencing the first doubles matchups are Salatan and Leonardo for the Green shirts, and Vizmonte and Gaspar for the Yellow shirts. At the start of the game, the Golden Shuttlers let out an onslaught of attacks. However, the dynamic duo from the Green and White mustered enough strength and determination, closing the first set with 14-21, DLSU.
It seems like the Green and White managed to continue the game's momentum, giving the Growling Tigers little to no chance of scoring. With a 14-point lead, the Lady Shuttlers prevailed in the second set, 21-7.
For the second doubles matchup, Lady Shuttlers Sevilla and Montilla went up against Barredo and Aquino. The España-based team avenged their teammates' losses by keeping the Taft-based team at bay, winning on both sets, 21-16, 17-21, UST.
The final singles matchup began with UST's Macalino at full throttle, and with DLSU's Albo lagging behind. This promising beginning for the Growling Tigers started to shatter when the Lady Shuttler let out a series of resurgent smashes, sealing the victory for both sets, 18-21, 7-21.
The Lady Shuttlers will next face Adamson University on September 27, 1:00 pm at the Rizal Memorial Sports Complex.