Badminton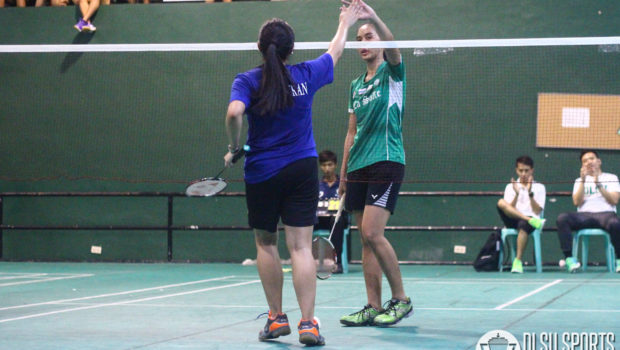 Published on August 31st, 2014 | by DLSU Sports
0
Lady Shuttlers settle for fourth following two crucial defeats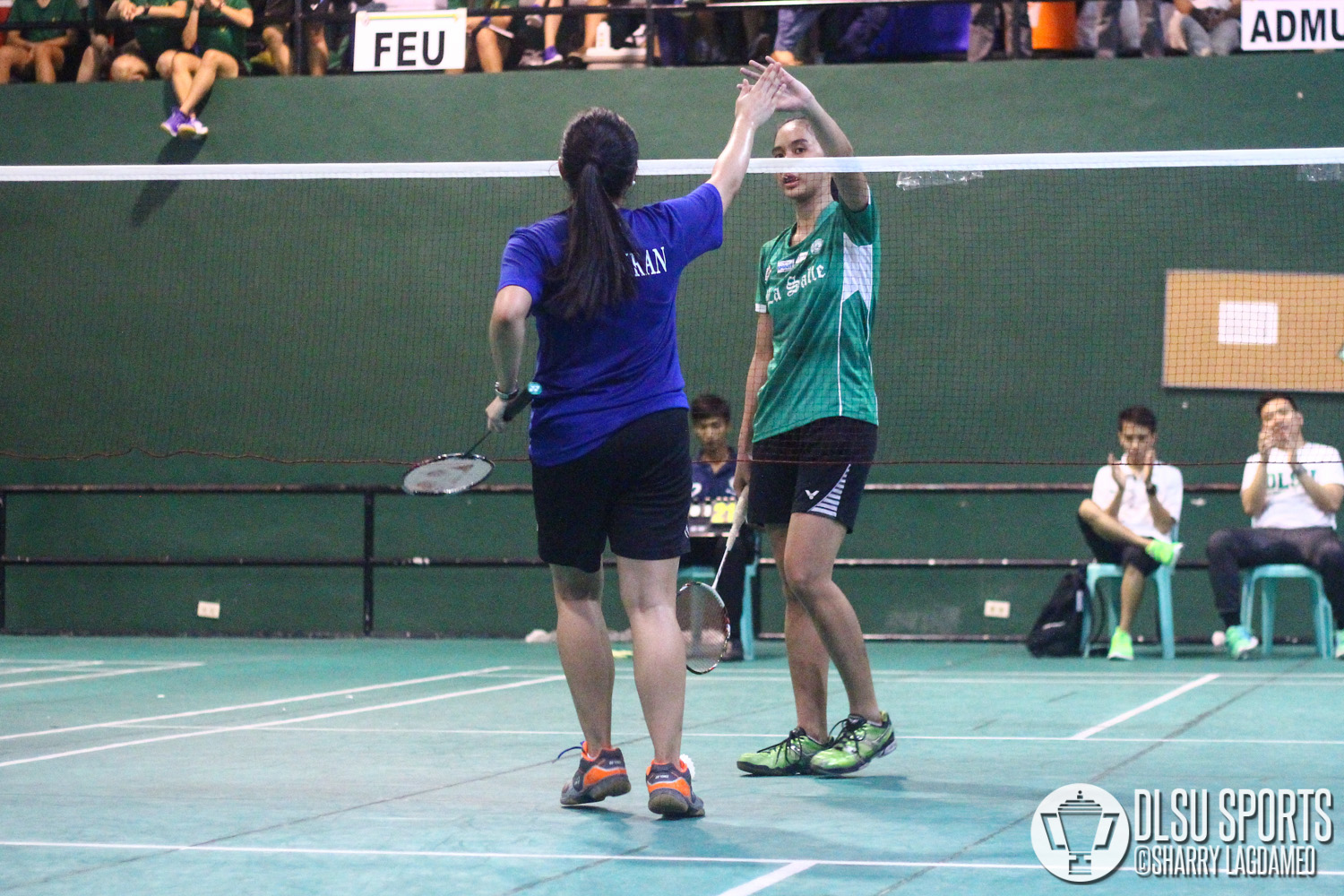 Tied for second with Ateneo before the weekend, the Lady Shuttlers finished their UAAP Season 77 campaign in fourth place after suffering defeats to champions Ateneo and FEU in a span of two days at the Rizal Memorial Badminton Courts.
In a tussle for the lucrative twice-to-beat prize that comes along with placing second, La Salle and Ateneo went head-to-head to determine who claims the second spot. Both teams had 5-2 records at the end of the elimination round.
Although La Salle defeated Ateneo, a playoff for second is still in place after UAAP rules stipulate that the only way to break a deadlock between two teams is through another set of badminton matches.
Yesterday, Ateneo erased the bitterness of losing to La Salle last week by handing their rivals a 3-1 result. Only the pair of Kristelle Salatan and Aires Montilla picked up a win for them. Consequently, the Lady Shuttlers earned the right to face FEU, who edged UST in a playoff for fourth on the same day.
FEU started the games with a 2-0 lead. Michal Duquilla and Thea Pomar bagged wins against Danica San Ignacio and Alyssa Leonardo respectively. The latter took three sets before running out of steam, losing 19-21, 21-19, 18-21.
The doubles' action was favourable for La Salle. The Salatan-Montilla partnership seized a 21-15, 21-13 victory against Pomar and Hannah Tudtud. Beaten in their corresponding singles' games, San Ignacio and Leonardo redeemed themselves with a 21-15, 21-11 result in just 30 minutes of play.
With both teams' title aspirations hanging on the balance, Montilla and Tudtud fought to preserve their campaign this season.
Tudtud took advantage of lapses of Montilla early on, scoring an 11-6 lead. It grew by as much as 10 at 19-9 but Montilla refused to go down without a fight. She mounted a comeback but Tudtud mustered enough energy to kill it at 21-18.
The last set was almost the same as the other but Montilla did not replicate that gradual run, sending FEU to a semifinal encounter against Ateneo.
Coach Owen Lopez remarked the performance of his young team, citing a couple of factors that they still need to work on a lot more in the future.
"Siguro nagkulang lang sa consistency, especially sa singles, at saka decision-making," he said, pointing out the strength of the team's pairs. "Kung nakaisa kami [sa singles'], tingin ko nanalo kami."
In spite of the early exit, Lopez acknowledged the preparations made by other teams which he said was beyond their control. Looking forward, the DLSU badminton mentor remains optimistic about his team's future.
"Sana matuto sila from this year," he ended.