Lady Spikers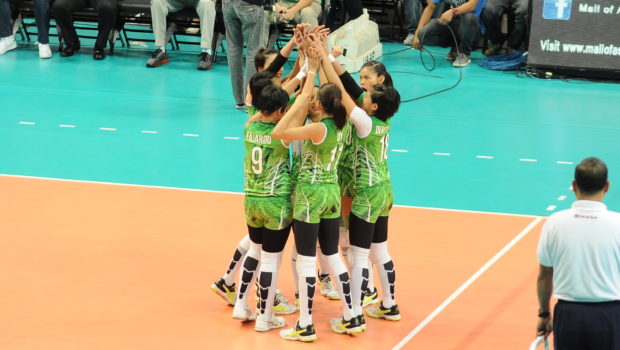 Published on April 20th, 2016 | by Trina Mae Yu
0
Lady Spikers advance to the finals round by outhustling Lady Tamaraws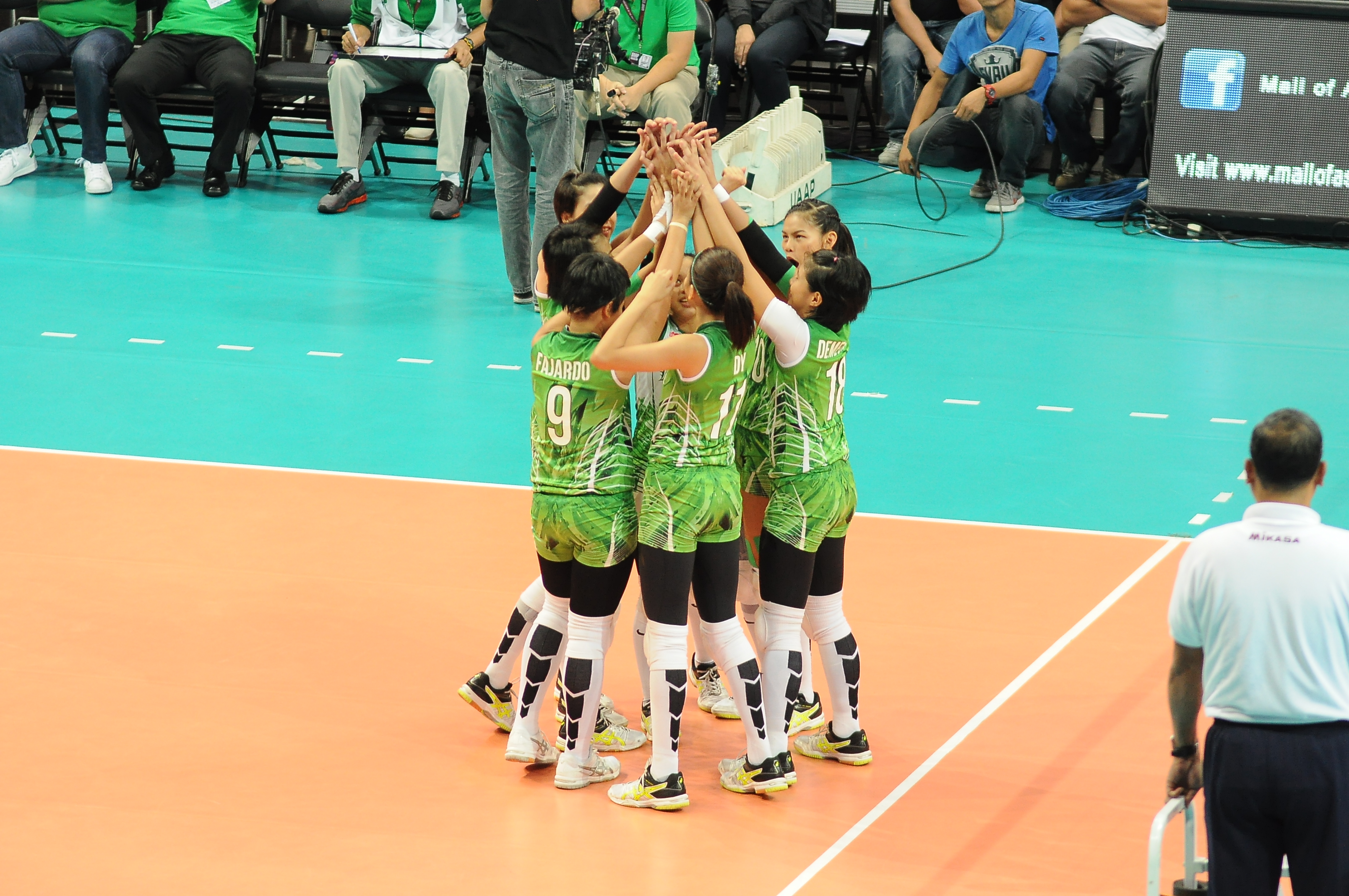 Coming from last game's loss, the Lady Spikers redeemed themselves in today's heated game against the Lady Tamaraws in three straight sets, 15-25, 27-25, and 21-25.
Tension from both parties can be felt since the opening serve. The Lady Spikers were more determined than ever to defeat the Lady Tamaraws. The Taft-based squad made sure of it by giving them little to no opportunity to score as Libero Dawn Macandili used her foot to save the ball in order to win a rally. The Lady Spikers were pulling ahead in the first set with a 10-0 run. To conclude a set filled with rallies and service aces, Lady Spiker Kim Dy was able to bag the first set with a 10-point lead, 15-25.
The second set was an opportunity for FEU to challenge DLSU. With FEU's Pons constantly permeating the Lady Spikers' defense that created a 3-0 run, it was time for the Lady Spikers to get back on track. Tin Tiamzon was able to lead DLSU's retailiation, and with the help of Mika Reyes and FEU's errors, the Green and White were able to catch up and take the lead. Both teams rendered an intense game as they kept answering each other's point. However, FEU planned on building the lead by letting out three consecutive aces at the Lady Spikers. To end their drought, Cyd Demecillo was able to find an opening, followed an error from the Lady Tamaraws. Reyes was able to hinder the Lady Tamaraws from scoring. This enabled Demecillo to grab the second set, 27-25
For the final set, the Lady Spikers smothered the Lady Tamaraws by letting out consecutive service aces. They were able to capitalize on FEU's error that earned them an eight point lead. The Lady Spikers claim the third and final set with an ace, 21-25.
With this win, the Lady Spikers will now advance to the finals round, happening this weekend at the Big Dome.