Lady Spikers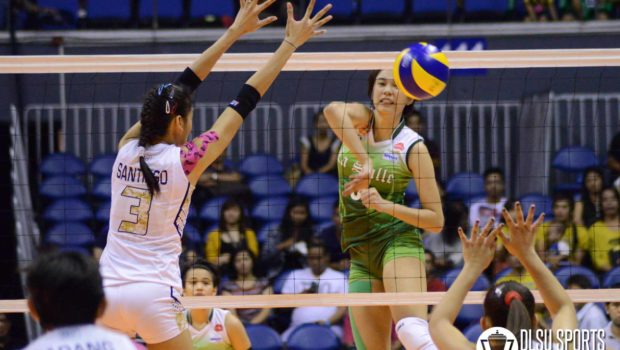 Published on March 6th, 2015 | by DLSU Sports
0
Lady Spikers aim for the kill in upcoming do-or-die bout with NU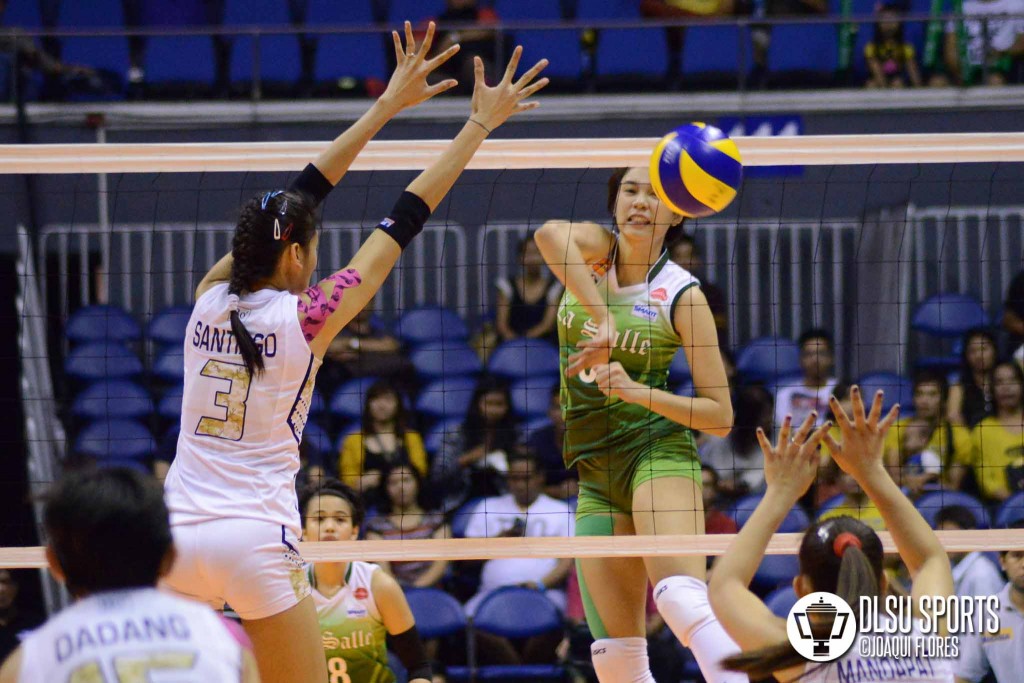 Many expected their last game against the National University Bulldogs to be a quick one, but the team suddenly got the wrong end of the stick.
Last Wednesday, the second-seeded DLSU Lady Spikers saw themselves drowned in straight sets by NU, 20-25, 20-25, 19-25, at the Smart Araneta Coliseum. Moreover, that defeat puts them on the brink of elimination.
Team captain Ara Galang led all scorers with 14 points and 2 blocks while Cyd Demecillo had 10 points and 4 digs. In addition, Mika Reyes had 8 points.
For National U, top guns Jaja Santiago and Myla Pablo chipped in 13 points apiece while team captain Desiree Dadang had 11 points and 5 blocks.
Siguro off lang talaga [kami against NU],"said Galang. "Wala rin naman kasing nag-eexpect ng ganoon [ang kalalabasan ng game]."
Having one last shot in righting the ship, Galang pointed out that the Lady Spikers must be ready at all costs and they must be tough enough for them to beat the opposition.
"Tapos na eh, nangyari na," Galang added. "Siguro [sa next game dapat] improve kami sa skills at sarili namin. Kailangan lang namin bumagon."
Their latest defeat is the first time that DLSU suffered back-to-back losses since last year's championship round. They had a 12-2 elimination round record and a twice-to-beat advantage heading into the playoffs.
The do-or-die match between the Lady Spikers and Lady Bulldogs will be tomorrow, 4:00 pm, at the Mall of Asia Arena. The winner shall advance to the championship round and face the still undefeated Ateneo Lady Eagles.