Beach Volleyball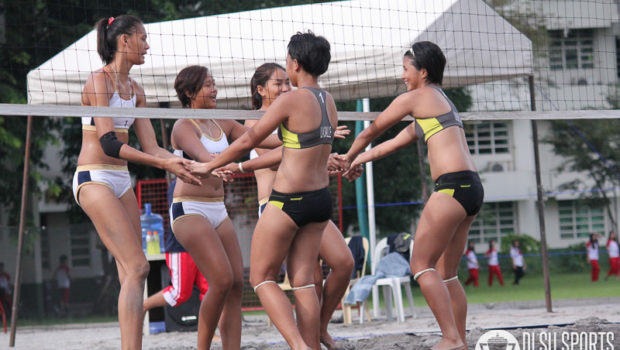 Published on August 27th, 2014 | by Tricia Cruz
0
Lady Spikers ascend, Green Spikers falter in beach volleyball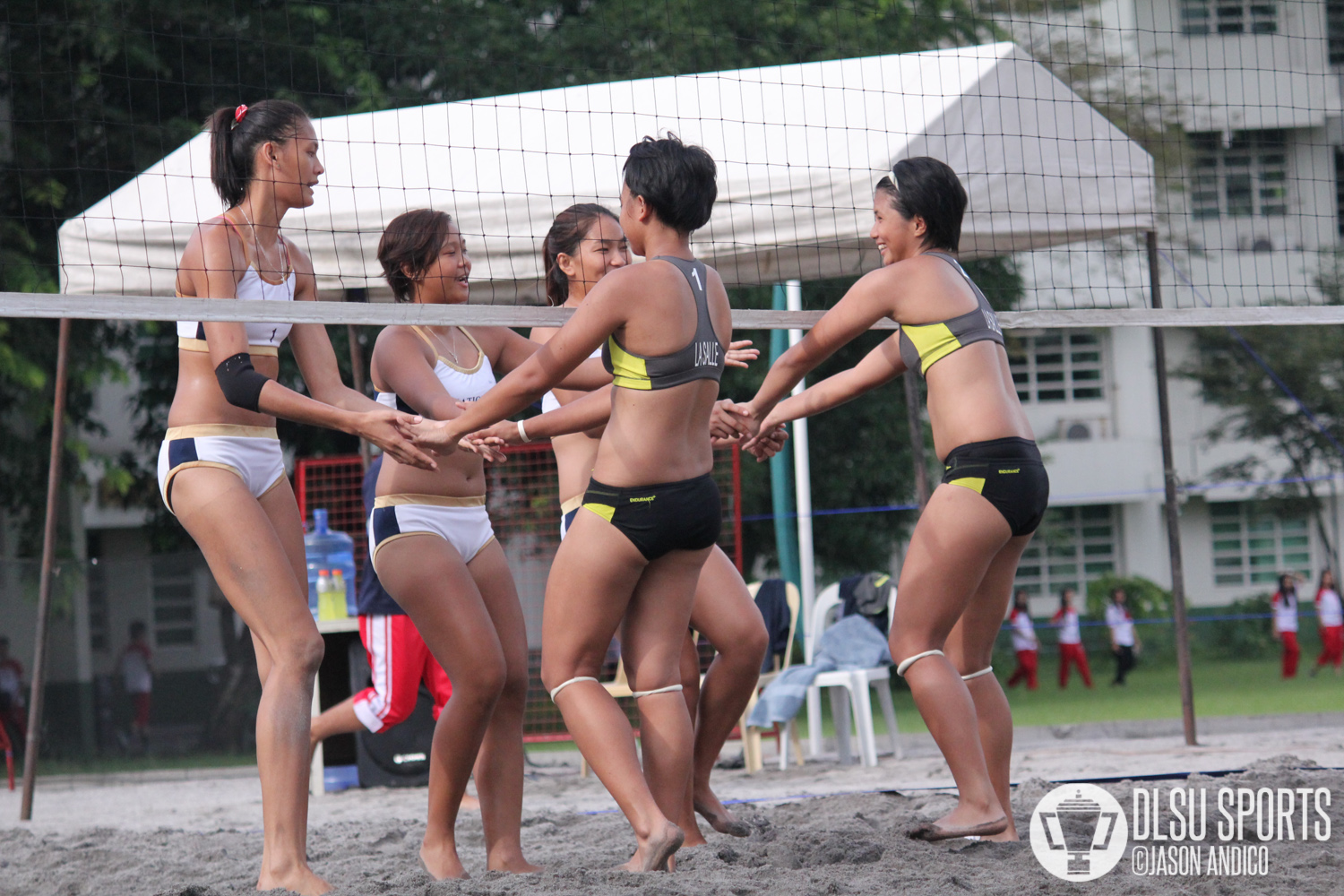 DLSU volleyball was once again greeted with different results yesterday at the UE Caloocan Sandcourt which saw a huge win by the Lady Spikers and a couple of defeats for the Green Spikers anew.
On the winning path
The Lady Spikers prevailed against NU in three sets, 21-17, 20-22,15-9 to go solo third in beach volleyball rankings.
The duo of Kim Fajardo and Cyd Demecillo started off strong with a couple of service aces and good attacks which continued and gave them the first set, 21-17. During the second set, however the Lady Spikers suffered poor reception from the attacks of NU's Jaja Santiago and Bea General, giving the Lady Bulldogs the second set, 20-22. On the third set, DLSU bounced back by lessening their errors and rallied past against NU and winning the final set, 15-9.
The Lady Spikers will aim to lengthen their winning streak this coming Saturday, August 30 against Far Eastern University at 11:30AM and against University of the East at 1:30 pm.
Photos of this game can be viewed by clicking the link below:
 DLSU Beach Volleyball Women Wednesday [08.27.14]
Still struggling on the sands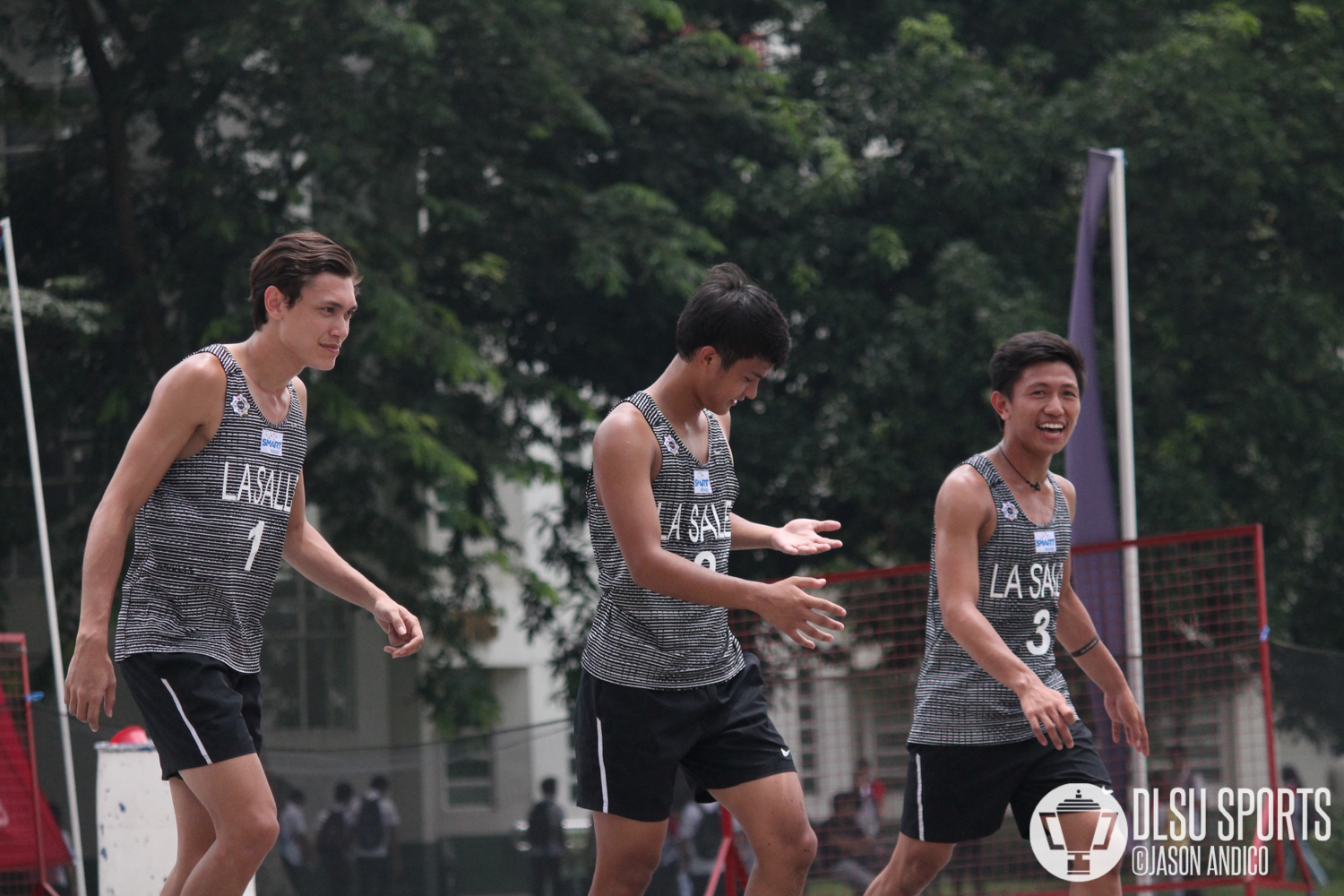 Green Spikers fell short against Adamson and UST, 22-24, 17-21 and 21-16, 21-8 respectively in the middle of the men's beach volleyball tournament.
The duo of Mike Frey and Levin Dimayuga were able to have a good start but Adamson came up and unforced errors cost them the first set by two points, 22-24. During the second set, the Green Spikers improved their reception and defense, but Adamson managed to pull away with their good attacks aimed at the back and down the line hits and eventually won the game, 22-24.
It was all downhill from there as Adamson ended the game a bit stronger to prevent a deciding set from taking place. Exhausted, the Green Spikers faced UST a couple of hours after. Showing signs of improvement, they battled hard but the Tigers took the first set with a five-point gap. The game ended in the second set as UST rallied to make it a more comfortable set, giving the Green Spikers no chance of stealing a set in order to keep the match going.
The Green Spikers return to UE Caloocan against the hosts on Saturday morning, 8:00 am
Photos of this game can be viewed by clicking the link below: 
DLSU Beach Volleyball Men Wednesday [08.27.14]