Lady Spikers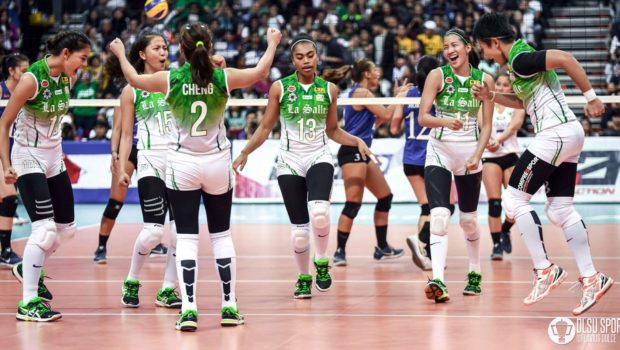 Published on April 7th, 2017 | by Khyte Mendoza
0
Lady Spikers look to seal top seed, eye vengeful win vs Lady Eagles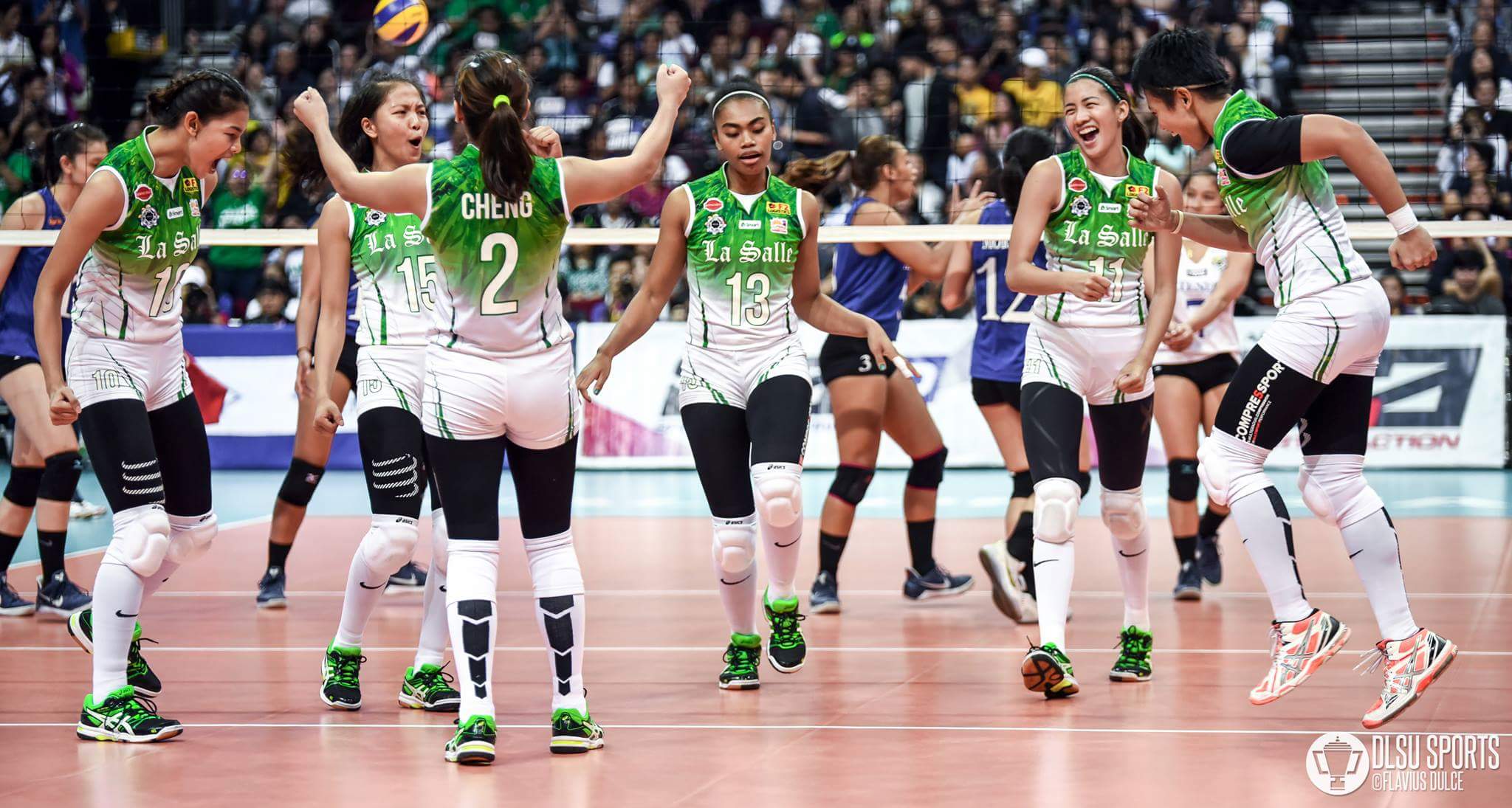 The De La Salle University Lady Spikers will try to secure first place and to tie their elimination series against the Ateneo de Manila University Lady Eagles in the last game of the second round of the UAAP Season 79 Women's Volleyball Tournament tomorrow, Saturday, 4pm at the Smart Araneta Coliseum.
Both teams are already assured of the top two spots, earning themselves a twice-to-beat advantage against the #3 and #4 seeds once the Final Four cast is complete.
Maiden Match-up
DLSU fell prey to their arch rival in four nail-biting sets, 24-26, 24-26, 25-21, 17-25, in their first-round meeting at the MOA Arena, last March 3.
The Lady Spikers were not able to close out the first two sets, allowing ADMU to rally back and steal the win. The Green set their frustrations aside to come back as they went on to seize the third set. Still, the Lady Eagles started out strong to build an early lead as they ran away in the fourth frame to clinch the victory.
Opposite spikers Kim Dy topped the scoring department for La Salle with 15 points, three off blocks. MaJoy Baron tallied 14 including three service aces, while Aduke Ogunsanya and team captain Kim Fajardo posted 12 and 10 markers, respectively.
The Lady Spikers lacked points from their open spikers with Ernestine Tiamzon and Desiree Cheng posting only five points apiece.
On the Blue side, Michelle Morente led ADMU with 25 points, three coming from her blocking and two from the service line, while Kat Tolentino added 18 points.
Second Meeting
The battle of the top two setters in the UAAP will once again be the highlight of this perennial rivalry.  Kim Fajardo will lead La Salle as she tallies 0.71 ace per set, just a slight edge over Ateneo's Jia Morado who currently fires 0.70 ace per set. Morado, however, has 33 aces against Fajardo who garnered 30. As a team, DLSU is also the league-leader in setting with 12.33 per set. ADMU places second with an average of 11.66 per set.
Another factor for La Salle in this clash with the Katipunan-based squad will be their wing attackers' consistency. Since the start of the second round, Cheng has been finding her groove with 9.67 points per game. She scored in double figures in four of the last six games. On the other hand, Tiamzon averaged eight points and reached double-digits in three of as many games.
The Taft-based squad has the Katipunan spikers' numbers when it comes to defense. Coach Ramil De Jesus' crew is #1 in the league in blocking with 102 kill blocks, 146 faults, and 354 rebounds in a total of 602 attempts. They also lead the tournament in receiving with 320 excellent receives, while they are #4 in digging 599. Their defense will be anchored by last year's best blocker Baron and best libero Dawn Macandili.
Meanwhile, the Lady Eagles boast of their spitfire offense as they make 38.72% of their spikes. They have a total of 135 aces. Behind them is La Salle who hit 33.53% and 117 in spikes and aces, respectively.
The main question heading into the game is the availability of both side's top gunners. Kim Dy opted to sit out their last game versus Adamson University after suffering a mild sprain against the University of Santo Tomas, although she had already released a statement that she will play. On the flip side, Jhoana Maraguinot also did not play against UE as Coach Tai Bundit decided to give her rest.
Pride, bragging rights, and a solo ride to the top are at stake for tomorrow's titanic collision. Will numbers matter? Will both Dy and Maraguinot play? Who will end up as #1? Those are the questions that will be answered tomorrow.