Beach Volleyball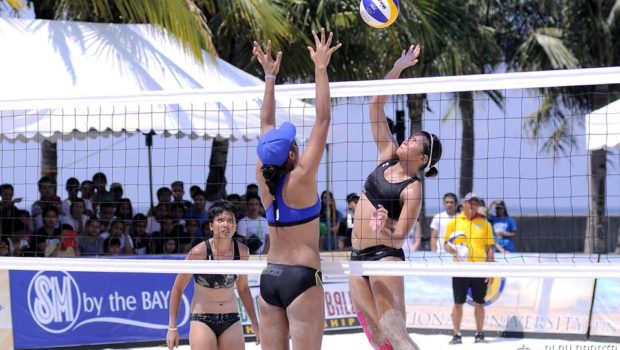 Published on October 14th, 2015 | by Bernadette Melchor
0
Lady Spikers slip against Lady Falcons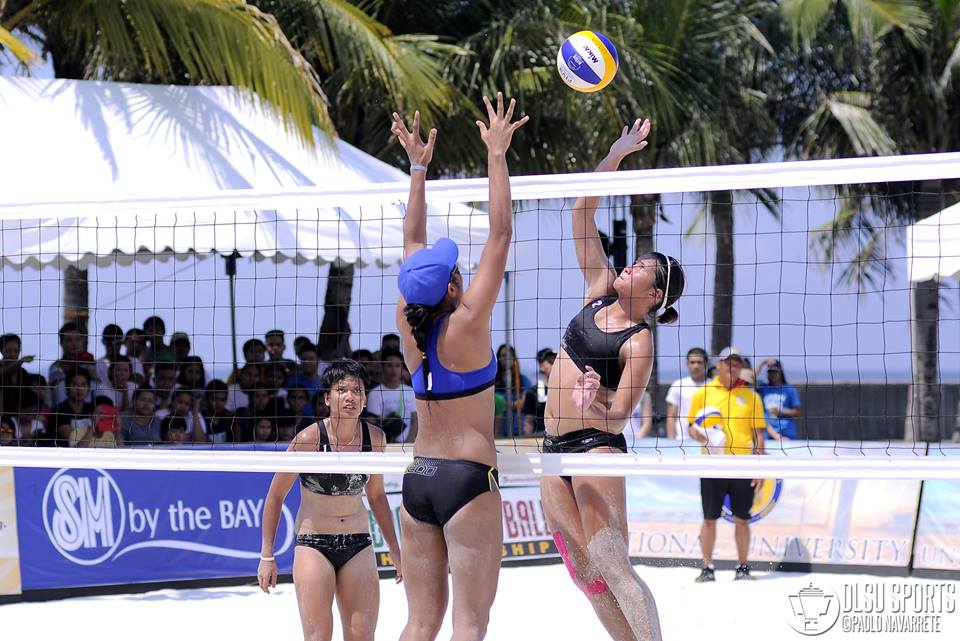 Kim Fajardo and Cyd Demecillo of De La Salle University missed the boat to capture their second win after they sank against Adamson University's (AdU) Mylene Paat and Jessica Galanza, 14-21, 18-21, in a two-set showdown in the ongoing UAAP Season 78 Women's Beach Volleyball Tournament at Mall of Asia Sands by the Bay, October 10.
Mylene Paat crushed the hopes of Fajardo and Demecillo as she settled the deal for Lady Falcons in the second set, 18-21.
The duo of Fajardo and Demecillo battled back against the Lady Falcons under grinding pressure as they outwitted Galanza and Paat with service aces and key combination plays.
The Lady Spikers made a 3-0 run; 14-19 to 17-19, after Fajardo pummeled a cross-court hit fuelling their tandem to respond with poise and composure.
Demecillo and Fajardo exchanged volleys against Paat and Galanza late in the first set but the Lady Falcons broke off and ended the first set with a 14-21 triumph.
The Lady Spikers already have one win and two losses and will have a clash against its arch-rival Ateneo de Manila University Lady Eagles and Unversity of the East Lady Warriors.