Beach Volleyball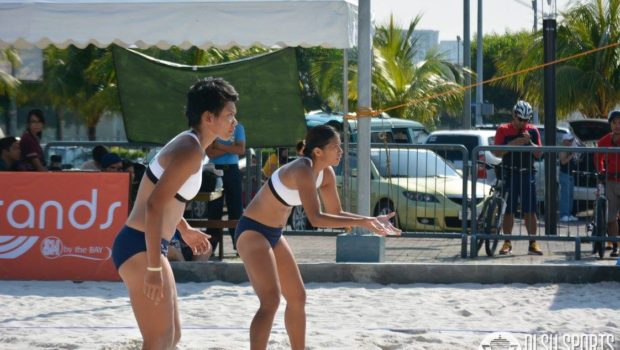 Published on October 16th, 2015 | by Khyte Mendoza
0
Lady Spikers take down Lady Bulldogs, extend streak to three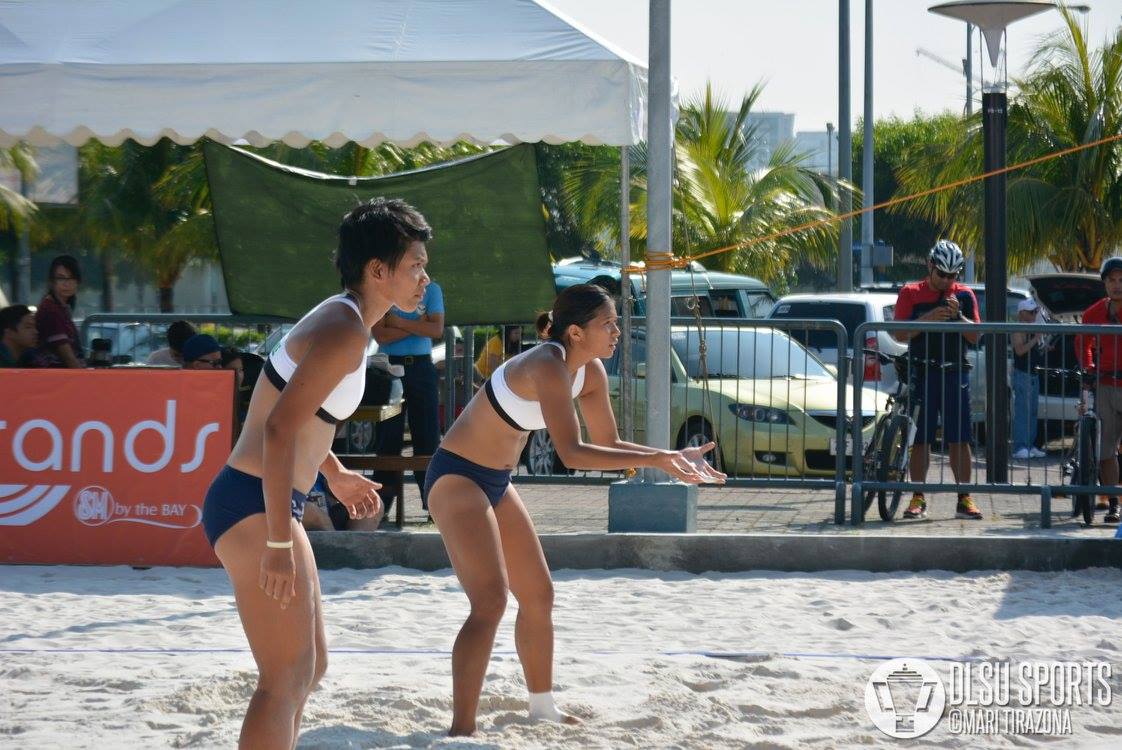 Coming from a win against arch rivals Ateneo de Manila University Lady Eagles and University of the East Lady Warriors, De La Salle University (DLSU) Lady Spikers turned back National University (NU) Lady Bulldogs in two straight sets, 26-24 and 21-13, to post their third consecutive victory in a titanic collision in the UAAP Season 78 Women's Beach Volleyball at the SM Sands Mall of Asia earlier today.
The Green and White pair of Cyd Demecillo and Kim Fajardo outwitted the tandem of Jaja Santiago and Jasmine Nabor from NU in a match that lasted for only 38 minutes.
The first set was a nail-biter as the Lady Spikers trailed National U early after Demecillo committed an error to give the opponents a, 3-7, lead.
DLSU was still rattled midway through the set, giving up points on errors to yield a ,6-14, lead to the Lady Bulldogs. The Green and White then found their bearings as they took it one point at a time, Demecillo tied the game at 19-apiece.
The match went on tit for tat, with both schools exchanging blows. La Salle finally took the driver's seat, 22-21, when Fajardo misdirected her attack. The Lady Spikers still could not get away because of errors, letting the game be tied anew at 23.
Demecillo had enough as she took it over the outstretched arms of  Santiago, while Fajardo scored another point to snatch the set from the Lady Bulldogs, 26-24.
The second set was a walk in the park for DLSU as Demecillo daggered a point to bring the Lady Spikers up by three, 6-3.
The Taft-based squad continued to pound NU in the second set. Fajardo connected with a service ace, 11-7, giving La Salle enough separation.
DLSU pulled away later on as Demecillo caught fire. She buried five straight points, two from service aces, that pushed their lead to eight, 16-8.
The Lady Bulldogs did not go down without a fight, with Nabor capping a 4-1 run, 17-12, to trim the deficit to five. However, the Lady Spikers retaliated as Demecillo once again was just too much for NU. She countered with an arrow after another to carry La Salle up, 19-12.
Fajardo spiked one in to put the icing on the cake, bagging the second set with the score of 21-13.
With the victory, Coach Ramil De Jesus' crew climbed up the ladders, tying ADMU with a 4-2 slate. Next up for DLSU are University of Santo Tomas Golden Tigresses on Saturday, October 17 still at SM Sands Mall of Asia.