Lady Tennisters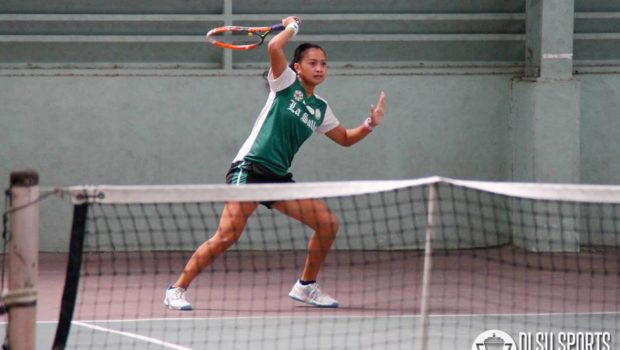 Published on April 10th, 2015 | by Pearl Cardenas
0
Lady Tennister Marinel Rudas: fearless, always in action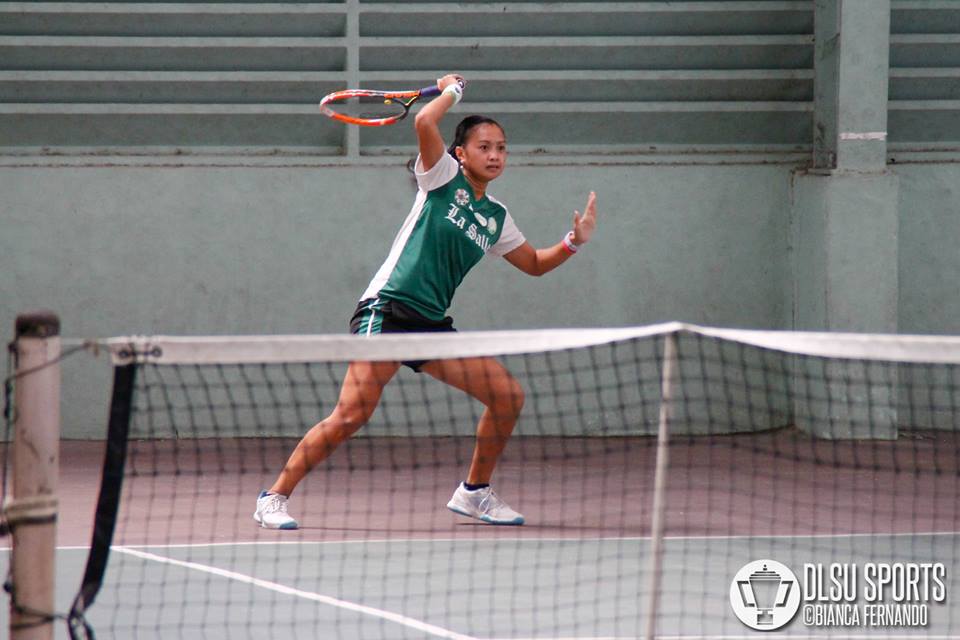 Fast, accurate and powerful is how she plays on the court, making sure her opponent does not have time to recuperate during her attacks. She has always been known as the star Lasallian tennis player because of her undefeated events. She is also the Lady Tennisters' team captain. She is Marinel Rudas, 20, one of the athletes that De La Salle University consider as their own pride and joy.
Throwback: where it all started
Marinel Rudas' hometown is Cainta, Rizal, however her family has been residing in Muntinlupa City since she was born. When asked when her love and passion for tennis started, she answered with delight as memories came rushing back to her.
It all started when she was young (she estimated at age 7) that her father always pushed her to play tennis for he wanted her to share the love he has for the sport. Eventually she gave in to her father's plea and tried learning tennis. As she started learning and practising the basics she became more interested in the sport and becoming more skilled, until she was able to be part of the Philippine team at the junior level. She truly feels grateful to her father, who introduced to her the world of Tennis, enabling her to feel the rush of adrenalin and the passion as she matches up with other players. Without his support she would not be where she is right now, a skilled and very valuable member of the DLSU Lady Tennisters.
However, her father was not the only one who helped in molding her abilities. Coach Roland Kraut, saw the potential in Marinel Rudas, so he began coaching her ever since she started playing for the National team; from her junior level years up to higher levels. Marinel Rudas admitted that she and the coach are very close due to the years they have spent together for the love of Tennis. She also mentioned that Coach Roland Kraut was the one who encouraged her to join the DLSU Lady Tennisters.
DLSU Lady Tennister
She became part of the team and was known for being the "Rookie Ace Player" during her freshman year in college. She became an important member of the team ever since she joined and was valued by her coach and teammates. Unfortunately, she encountered an injury during her first year, it was an ACL (Anterior Cruciate Ligament) tear on her right knee. The team was not sure if she could play for the season due to the injury, but her teammates supported her and pushed her to strive and go beyond her limits until she became better. As a result of their support, Marinel Rudas was able to play for the remaining games during that season and they became champions.
During her 2nd year, the title of "captain" was entrusted upon her by the team, trusting her abilities on and off court in leading and motivating her teammates. When asked "how is it being the team captain of the Lady Tennisters?", she answered "Tennis is an individual sport, being captain is not really problematic for we all have our own roles, and with our own roles we strive to be united in spirit. What I do is I initiate to bond with teammates, for my goal is for us to be close each other, and thus understand each other better despite differences. I believe that if we build the team to become players that play in their own individual events but do it for the team, then, we become stronger, learning from each other". She also mentioned that team support is really important in every game. Even if it's a win or lose situation, being there for the team always is the most important thing.
Sadly, her days of stay in the university is now down to the last two terms. The legacy she wanted to leave for the team is to be an inspiration to them, never giving up and striving to improve everytime. She hopes that she could be a good role model to them with her almost undefeated record in her singles events, she hopes that her teammates can learn from her play and she also hopes that she has been a good team captain for the Lady Tennisters. She emphasized that no matter what, she will always be there supporting the team.
The other side
Marinel Rudas is not only all Tennis, she also shared some of her interests. Creative writing, and reading business or marketing books are only a few of them. When asked as to how she became interested in business and marketing, she stated that sports management needs business management as it will be a big factor preparing for her future outside of the University. Lastly, she also attends leadership trainings outside of school during her freetime.
Marinel Rudas, is indeed a woman not only prepared for tennis matches but is also someone who sees and thinks things through, preparing for the next match coming to her outside the walls of De La Salle University.