Lady Tennisters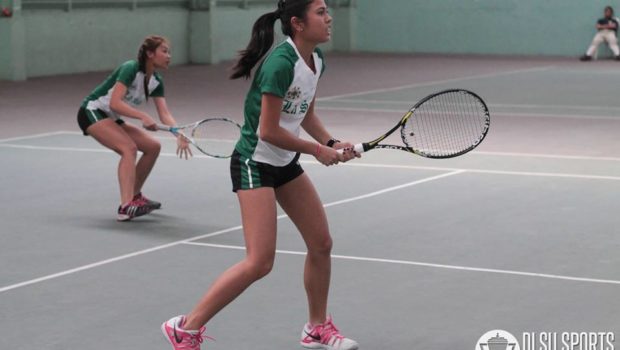 Published on February 19th, 2015 | by Kim Leong
0
Lady Tennisters forces playoffs, Green Tennisters falls to 5th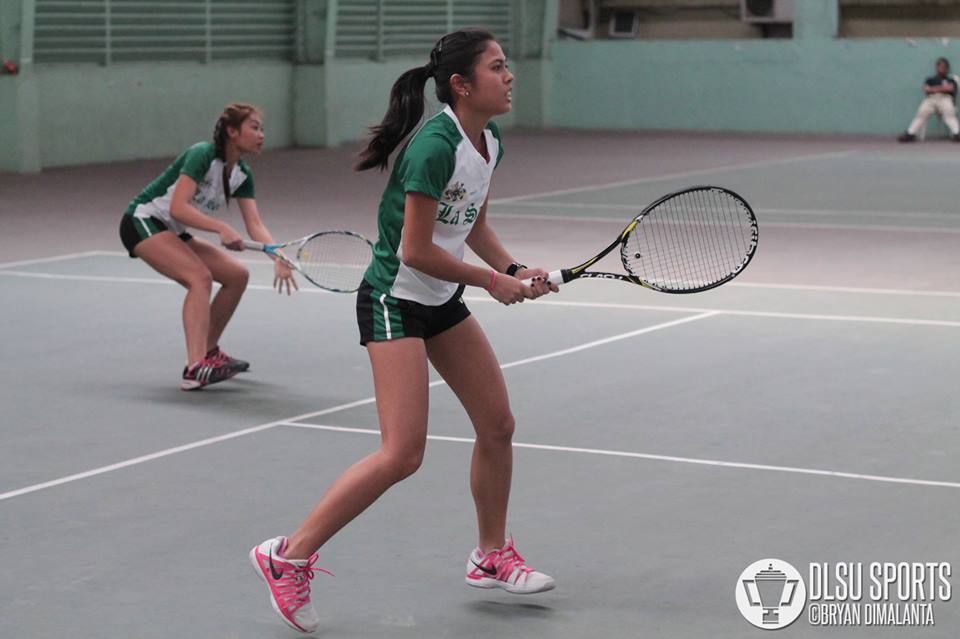 Entering the final weekend of the UAAP Tennis Championship, both the DLSU Green and Lady Tennisters were within sight of forcing the playoffs. Sadly for the Green Tennisters, however, fate did not seem to favour them as they not only failed to force a playoff, but they also slipped all the way to 5th place. Fate, however, smiled upon the Lady Tennisters as they successfully pulled forced their UST rivals to a playoff to see who battles the incumbent women's champion, National University.
Miraculous comeback
Pulling off a string of victories after suffering only one defeat at the hand of the National University Lady Bulldogs during the 2nd round, the DLSU Lady Tennisters successfully forced a playoff after defeating their UST counterparts during the final day of the elimination round. The crucial match was won through the hands of Marinel Rudas, Rachelle de Guzman, and Nikki Arandia who dispatched their assignments to win the crucial match last Sunday.
Currently holding a similar 5-3 standing as UST, the DLSU Lady Tennisters successfully pulled off a stunning victory against UST to avenge their first round loss. Delivering a 3-2 loss to UST, the DLSU Lady Tennisters are now given the chance to create a repeat of last year's epic finals if they win their do or die match on Saturday.
Disastrous defeat
After the successive losses encountered during the first round, The DLSU Green Tennisters entered the final days of the 2nd round of UAAP Tennis Championship with the chance to force a playoffs after plling its own share of victories. Sadly, however, this chance was lost last Saturday as the efforts of LA Canizares and the duo of team captain Ernesto Pantua and Alvee Villamor were ultimately wasted after the successive fall of Qoqo Allian, the duo of Dale Gorospe and Akio Sy, and Kyle Parpan who regardless of giving it their all lost their matches against their respective UST assignments.
Adding even more injuries, the DLSU Green Tennisters also failed to secure their 3rd place spot as they ultimately lost in to their UE counterparts during the final day of the elimination round to drop all the way to 5th after a disastrous 0-5 defeat.