Green Tennisters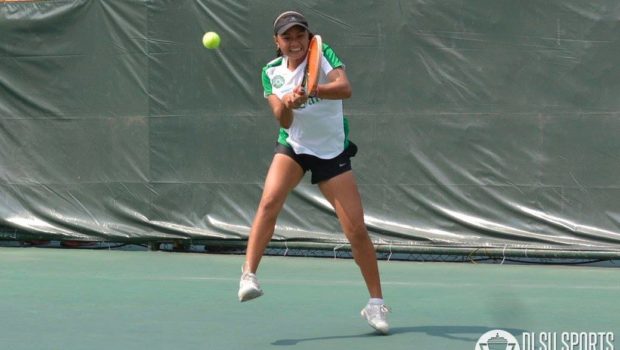 Published on January 31st, 2016 | by Bernadette Melchor
0
Lady Tennisters pummels UP, Green Tennisters slip against UST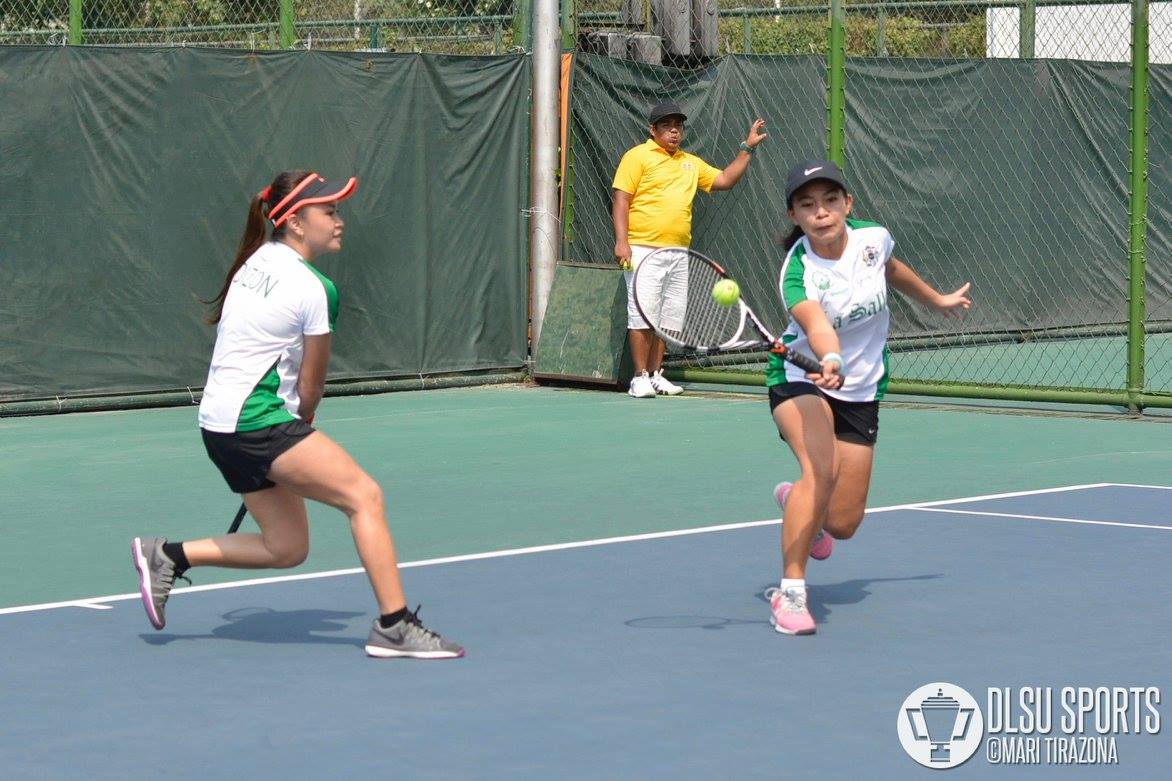 The De La Salle Green and Lady Tennisters registered into UAAP Season 78 Lawn Tennis tournament with different outings. The women's team opened the season with an impeccable performance against University of the Philippines; while the men's team fell behind University of Santo Tomas. The games were held at the Rizal Memorial Tennis Center.
Lady Tennisters
Banking from their powerful strokes and service aces, La Salle's Lady Tennisters showed no mercy against their opponents as they swept them off the court with a 5-0 team tie victory.
Marinel Rudas spearheaded the ladies in green and white after shattering UP's Nicole Eugenio in two sets 6-2, 6-2.Eugenio opened the scoring on first set but Rudas gained her composure. She then began shooting daggers unto her opponent with forehand and backhand combination plays. The team captain managed to control the game and did not let her counterpart recover.
Coming off from Rudas' triumph, Karmina Atangan stuffed the stat sheet for the Lady Tennisters. She smashed off Lady Maroons' CJ Valdez in a three-set titanic clash, 2-6, 6-4, 6-4.Falling short from first set, 2-6, Atangan found her rhythm and played her heart out throughout the game.
The tandem of Jenni Dizon and Jed Aquino sent the La Salle crowd off their benches. They showered Diliman-squad's Dawn Uy and Moira Velicaria with key combination plays giving their team a 3-0 team tally. Dizon and Aquino had a hard-fought showdown but the duo showed their never-say-die spirit and pulled off a stunning three-set victory.
Nikki Arandia and Anne Castillo backed up Dizon and Aquino's win as they drowned Monika Bañez and Denise Jimenez with their unstoppable performance, 6-4, 6-0.
Despite being down on first set, the 4-0 tally motivated Khyshana Hitosis to claim the two remaining sets and demolish Monica Cortez, 5-7, 6-3, 6-0.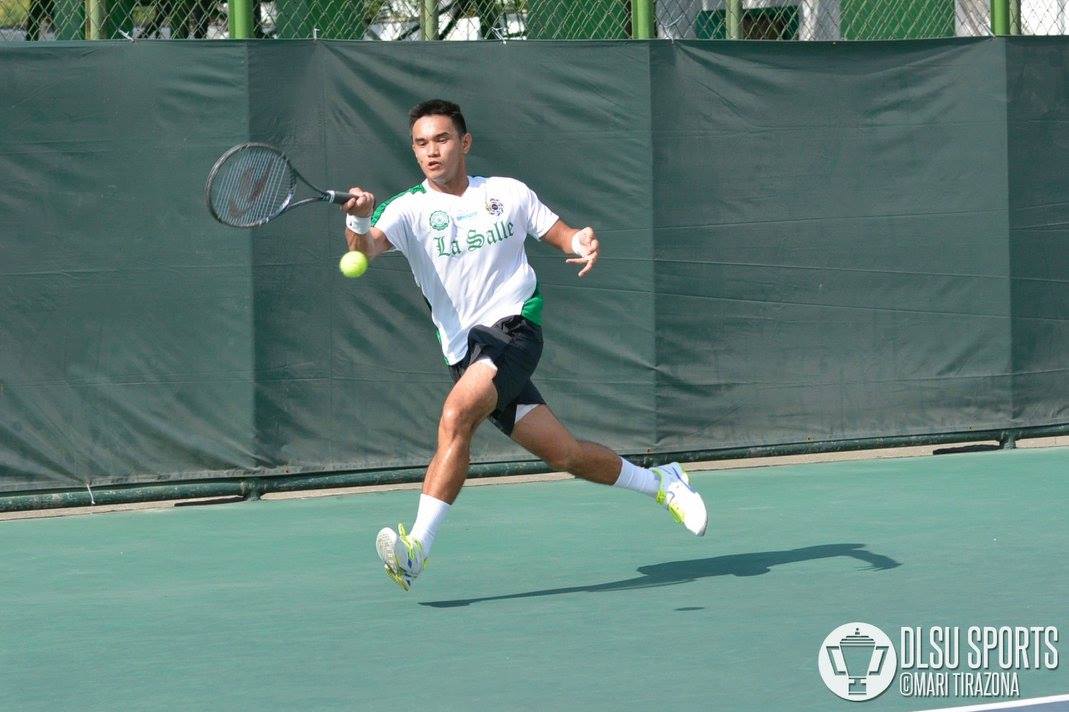 Green Tennisters
The DLSU Green tennisters started the season right as they showcase an unrelenting performance against the University of Santo Tomas tennis team but things did not went too well as the match ended in a 2-3 loss.
LA Cañizares led the scoring department as he established dominance over Dave Mosqueda in a two-set onslaught, 6-2, 6-3. Kyle Parpan then joined Cañizares in taking charge in men's singles after dispatching UST's Francis Lanzado, 6-3, 6-3.
However Jose Cano and Betto Orendain fell short into the hands of Francis Patino and Mart Cabahug, 6-7, 3-6. The duo did not give up a fight as they put up a gritty stand against the españa-based squad bombarding them with smashes and service aces.
Hans Assistio and Dale Gorospe suffered the same fate with Cano and Orendain as they succumb to Lopez and Bering, 2-6, 2-6.
Qoqo Allian displayed a luring performance sending Joel Cabusas into the edges of the court but the man in white and gold put up a better play giving Allian a 4-6, 2-6 loss.
Watch and support once again both the Green & Lady Tennisters next January 31. The Green Tennisters shall face the NU Bulldogs while the Lady Tennisters will next compete against the UST Growling Tigers. The games shall still be held at the Rizal Memorial Tennis Center.