Lady Tennisters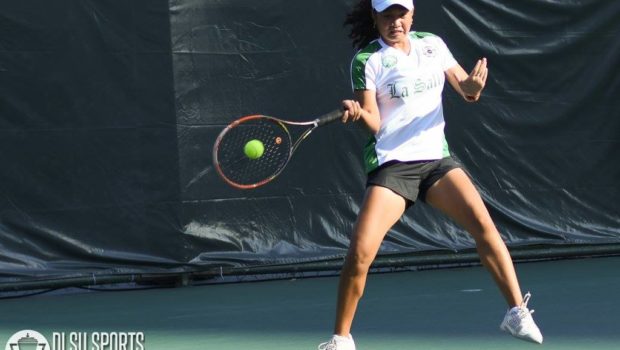 Published on February 24th, 2016 | by Bernadette Melchor
0
Lady Tennisters tumble to UST, 1-4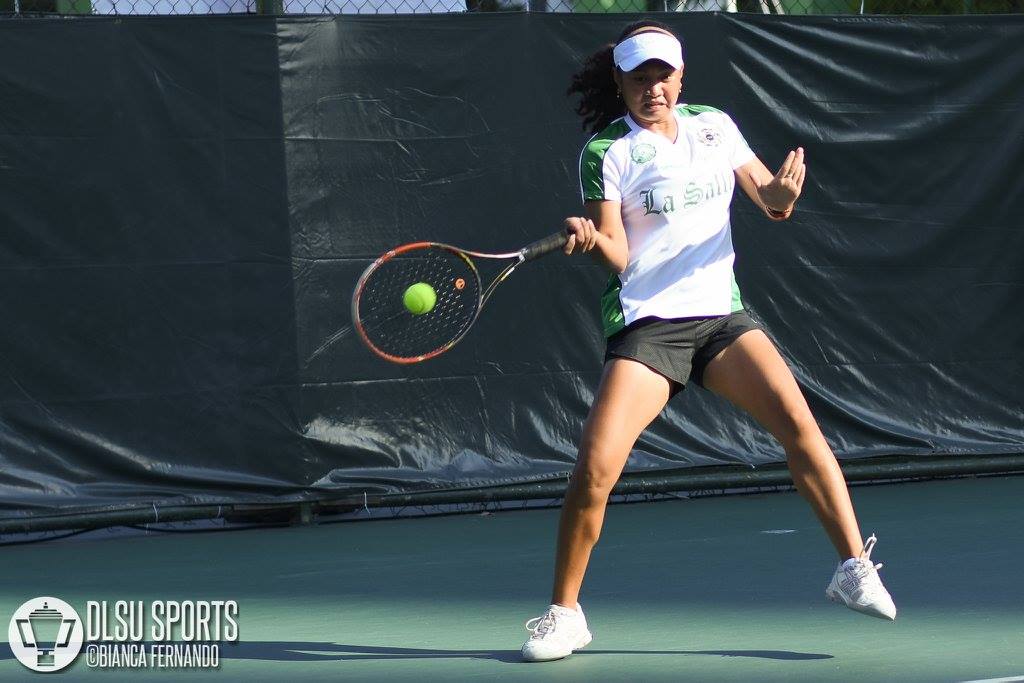 The De La Salle University (DLSU) Lady Tennisters, coming off a loss against National University Lady Bulldogs, cannot keep the ball rolling after they fell victim to University of Santo Tomas, 1-4, in the second round of UAAP Season 78 Womens Lawn Tennis tournament at Rizal Memorial Tennis Center, February 21.
Ana Atangan opened the match for the Lady Tennisters colliding against UST's Rivera in a three-set, heart-throbbing showdown. Ana, though having an early slump, unveiled her grit disposing Rivera on first set, 6-4.
The rookie continued to dominate Rivera but the UST Tigress responded with combination plays sending second set to a tie-breaker. Atangan could have won the match but unforced errors haunted her giving Rivera the set, 6-7. The lady in green and white tried to brush off Rivera but the UST rival controlled the game leaving Ana with just one point, 1-6.
Things did not go well for the diad of Khyshana Hitosis and Jenni Dizon as they bowed against their UST counterparts, 0-6, 1-6.
Jed Aquino followed Atangan for singles match as she dueled against Manduriao in a two-set onslaught, 4-6, 3-6. Jed opened the scoring with her unstoppable performance leaving Manduriao with a 3-0 damage but the UST tigress recovered and gave the Lady Tennister a dose of her own medicine to snatch first set, 4-6.
Jed cannot keep the phase with Manduriao on second set with a bleeding 1-5 set point but the Taft-based tennister did not give up the fight as she grinded two set points, 3-6.
Mishap continued for the ladies in green and white as the duo of Nikki Arandia and Anne Castillo came short against España-based squads Milo and Gitalan in a two-set nerve-wracking clash, 4-6, 3-6. The tandem of Nikki and Anne played their hearts out but the ladies in black and gold stood with muscle leaving the hopes of the Lady Tennisters shattered.
Losing four matches, the Taft-based tennisters had no chance of winning but Marinel Rudas provided to be a bright spot for her team as she rained daggers unto UST's ace player Macy Gonzales.
The team captain unleashed her spectacular performance smashing off Gonzales in two sets, 3-6, 3-6.
The Lady Tennisters, with a 2-5 win-loss card, will clash against the University of the Philippines on Wednesday 12nn at Rizal Memorial Tennis Center.