Specials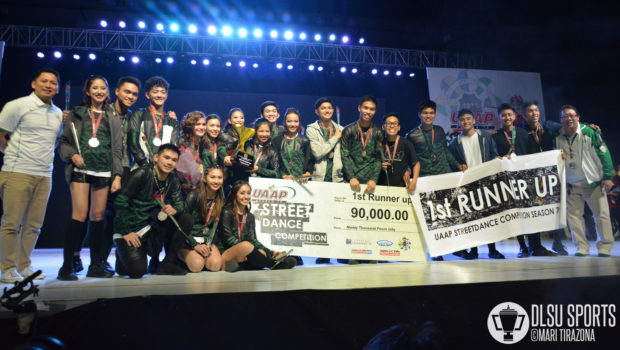 Published on April 13th, 2016 | by Naomi Imbang
0
LSDC Street grab 2nd place in UAAP with beatbox themed performance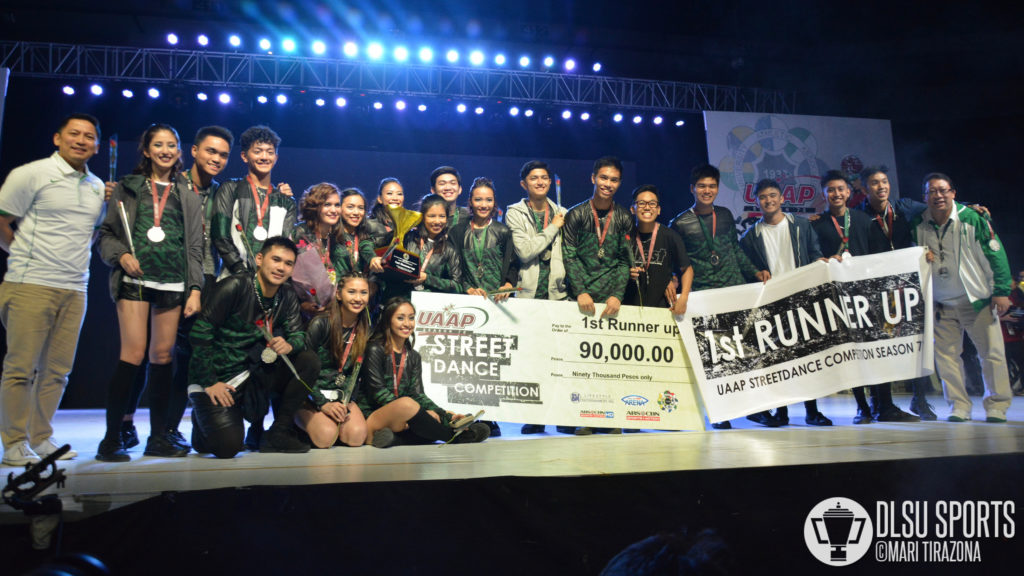 Ever since the first University Athletics Association of the Philippines (UAAP) Streetdance competition was created in 2011, the De La Salle University's very own La Salle Dance Company (LSDC) Street has always been a fan favorite since they have never been out of the podium finish. Last April 9, at the Mall Of Asia Arena, they performed yet another hair-raising dance choreography.
Although they were the first performers, they did not give any sign of nervousness at all. Dressed with dark green and black colored outfits, they were like a silhouette with full of energy. Their every move during the dance hit every note in the beatbox song which made it more uniquely alive in the stage. Another notable exhibition during their performance was the slow-motion head spin which smashed wow to the faces of the audience.
Paulo Joaquin Santos of LSDC-Street mentioned that they started practicing just last January, but it was cancelled due to their upcoming events, so their full preparation was only done in a week. For the idea of the choreography, Santos shared that they wanted to make a unique performance and take risks. "We wanted to be different and show how technical we are and our musicality, kaya we ended up with beatbox because we believe it's a risk and it's different." He ended.
They did not bring home the crown back to Taft Avenue that day, but they we're thankful with what they have gained. As to Santos, "We are generally happy cause of the improvement and given the fact that we had major changes a week before the competition, we feel blessed that we even placed that high."
The University of the Philippines Streetdance Club made their way to their three-peat after finishing a knockout riff-off themed performance in their choral outfits, while the first time contenders, the University of Santo Tomas Hype Crew, bagged second runner up in the competition. Ateneo, FEU, UE, and Adamson finished fourth, fifth, sixth and seventh, respectively.