Baseball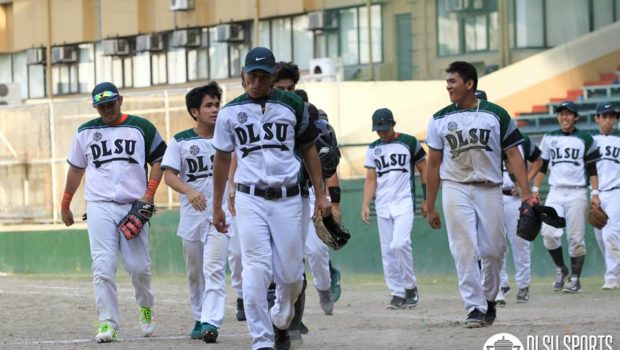 Published on February 4th, 2015 | by Deion Bandril
0
No Retreat, No Surrender: DLSU Green Batters escape Adamson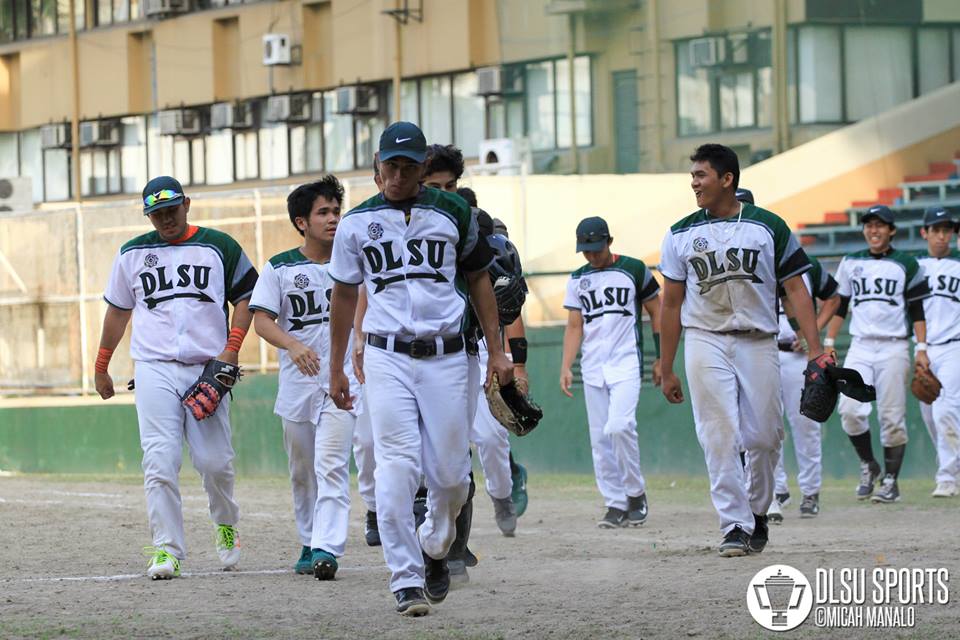 The DLSU Green Batters narrowly escaped Adamson with a 7-6 win. They improve their record to 2-1. The match happened at Rizal Baseball Stadium last February 1.
Adamson had a quick start, making four runs within the first two innings. They made the right swings at the right time. The team anticipated the pitches of the Green Batters. Adamson adjusted to the pitching of DLSU, thus allowing them to connect and score some runs. They also capitalized on the field errors made by the Taft-based squad.
On the other hand, the Green Batters had a very slow start. They couldn't make a run during the first six innings. During the first three innings, the team couldn't pull it together at defensive end. They made sloppy throws which then resulted to field errors. This led to several runs made by the opposing team. However, they managed to tighten up their defense during the next four innings.
On the 7th inning, the whole game changed. Adamson made two more runs during that inning thus extending the score to 0-6. But, the Batters made a huge comeback by making six runs. The Taft-based squad finally came to their senses. This late rally tied the game to 6-6. Runs were made by Paolo Salud, Francisco Hashimoto, Carlos Laurel, Fransic Gesmundo, Carlos Muñoz, and Fernando Imperial.
The pressure was now on Adamson. The game was finally tied and momentum was on DLSU's side. DLSU kept their composure and made impressive defensive plays. Carlos Laurel led the defense with his pitching. Adamson couldn't adjust to the pitching, which resulted to them striking out.
The 8th inning came for the Batters, and now with full confidence, looked to finish the game strong. The team was able to make a run, Carlos Muñoz sealed the deal. This play finally gave the Green Batters the lead, score was now 7-6.
On the 9th inning, Adamson couldn't overcome Laurel's pitching. They finally stuck out and the game was over. Final score was 7-6. Late offense has been a trend in the past three games of the Green Batters.
Coach Joesph Orillana still accepted the win. But he was greatly disappointed with the team's late offense and mediocre starts. He commented "Mabigat, mabigat sa akin. Kasi para sa aming coaches di maganda. Labanan din to ng mga coaches, kami nagbibigay ng mga desisyon. Yun nga, binibigay nga namin yung signals at game plans namin di naman na dedeliver ng team. Kaya late inning nanaman kami naka-adjust." It may have been an exciting game during the dying minutes. But it was still very disappointing on a coach's point of view. But still, a win is a win.
The DLSU Green Batters will then face the UST Golden Sox this February 5 at the same venue.