Green Judokas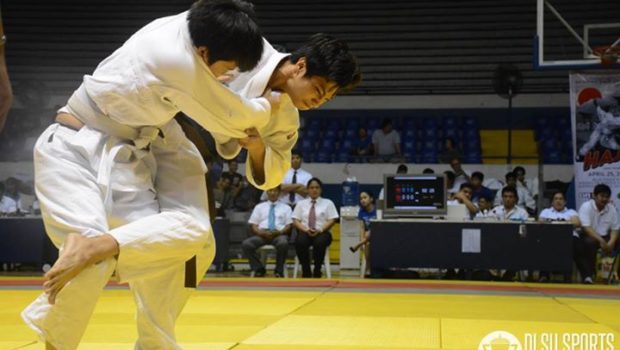 Published on April 30th, 2015 | by Kim Leong
0
Outgunned: DLSU Judokas fall short at the Hajime! 2015 tournament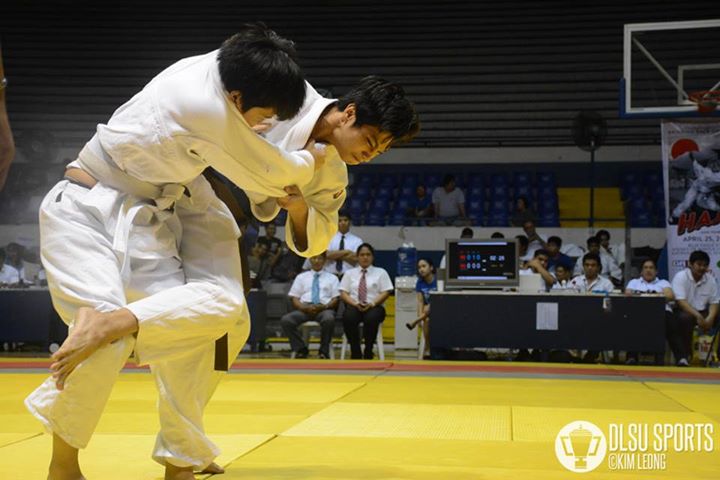 With the numerous pre-season tournaments finally receiving the spotlight, the DLSU Green and Lady Judokas also had their share of it as they once again took to the mats to prove their mettle last April 25 as they competed in the annual Hajime! Judo Tournament hosted by the Ateneo Judo Association at the ADMU-Blue Eagle Gym.
Starting strong
Despite fielding a small number of competitors due to the finals week, the small DLSU Judo Team contingent started out strong through the hands of Keith Reyes (+100kg), Ivan Oleta (-90kg) siblings Edward and Michael Borja (-73kg), Adrian Perillo and Benjamin Bologaita (-60kg) who quickly dispatched their opposition for the Green Judokas and Christine Valencia (-57kg) who did the same for the Lady Judokas.
Despite the good start through the hands of those mentioned before, The Green Judoka's Andro Cudao (-90kg) failed to defeat his French assignment only to be followed by the fall of rookie Aaron Valera (-81kg) against his first assignment. Lady Judokas' Arian Galfo (-70kg) and Richesa Carandang (-63kg) also fail to triumph over their assignments despite giving it their all.
String of bad luck
While initially starting strong during the elimination period of the matches, the DLSU Green and Lady Judokas suffered a string of setbacks that slowly nipped away their chances of a large medal haul. Suffering a defeat apiece against their semis assignment effectively left Perillo and Bologaita duking it out for the bronze in their weight division that ultimately ended with the former coming out of the mats triumphantly.
Michael Borja also tasted defeat in his semis match up but quickly got back to his game as he was able to grab the bronze medal for his weight class. His brother, Edward Borja, on the other hand also failed to keep up the momentum as a dislocated shoulder effectively ended his day prematurely only to soon be followed by Oleta who suffered a shime-waza (stranglehold) in his second match of the day to also put him out of action.
The same could be said for DLSU Lady Judokas' Valencia as the string of bad luck also caught up to her as she failed to follow up on her first victory as she fell on her semis and bronze medal match to fail to notch a medal for the women's team.
Despite all the bad luck that seemed to be holding the team back, one Judoka seemed to have escaped unscathed as Reyes came out as the only bright star from DLSU as he successfully finished with his division's gold medal in tow.
Something bright in defeat
While initially thought to be a troubling performance, DLSU Judo team Coach Sam Bernales shares that this was unavoidable due to numerous veteran and foreign judokas who also competed. He further shares that knowing that fact, he is already proud of the performance of his players but also stresses that improvement could and should be done in order to prepare them for the true prize which is the UAAP.
Coach Bernales' thinking, however, is not the lone voice in the team as lone gold medallist Keith Reyes also thinks the same way as he states that despite his victory, he is more than aware that there is still quite a lot to improve on his game.