Lady Spikers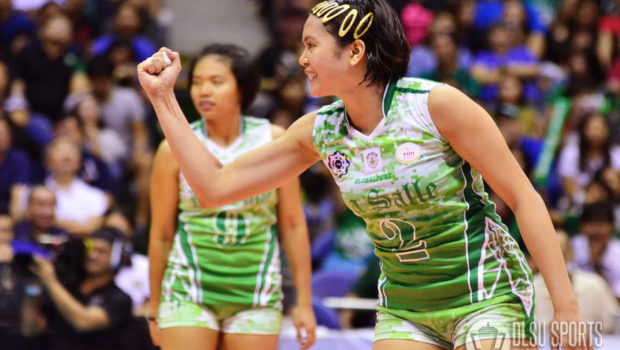 Published on March 4th, 2014 | by JC Gonzales
0
Pregame Primer: Lady Spikers eye 4th straight championship against Ateneo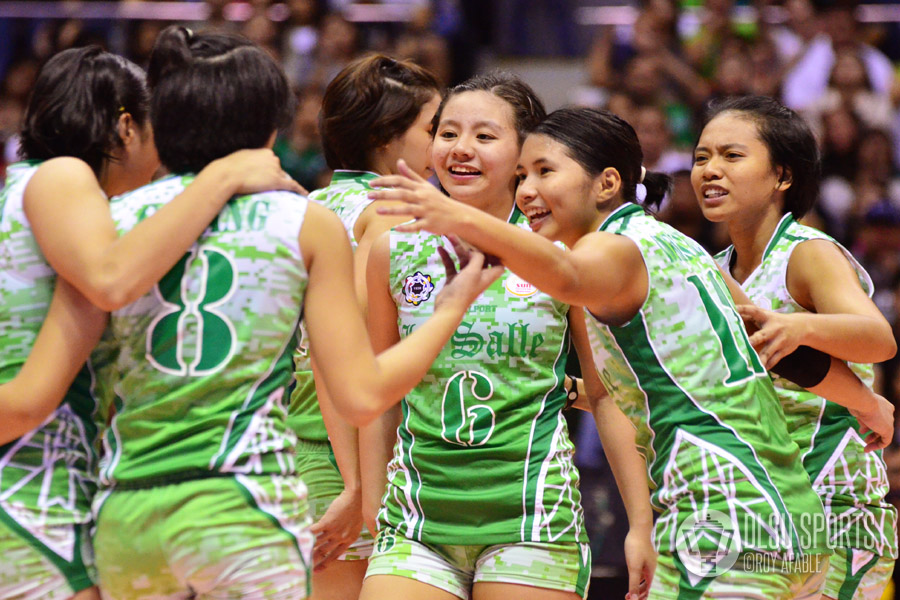 Another chapter is ready to be written in this brewing rivalry.
The DLSU Lady Spikers are two victories away from cementing an impeccable fourth-straight title in their Season 76 campaign. This time around, they set up a series once again with their familiar foes, the Ateneo De Manila University Lady Eagles.
Just like in Season 74, the automatic championship berth of the Lady Spikers entitled them to a thrice-to-beat incentive. This is another finals series which is virtually a best-of-five with La Salle having a one game advantage.
The two teams will meet for the third straight time again in the championship series. In their previous encounters, La Salle reigned supreme.
Season 75 Flashback
A lot of talk was said that Ateneo's roster last year was the perfect team to beat the juggernaut team of La Salle. With La Salle's first game elimination loss to UST, it somehow questioned the Lady Spikers' vulnerability to other top teams in the tournament. In their first encounter during season 75, the Lady Spikers escaped a 5-set come-from-behind thriller that triggered the idea of having a bigger venue when these two teams meet.
And as balanced as the two teams were on paper and on the court, another entertaining and pulsating 5-setter first game of their season 75 finals series was seen with DLSU just having the right amount of push to win the game and carry on the momentum to close out the series in game two in straight sets.
As they face once again in the brightest and last stage in the women's volleyball tournament, we view two sides in their renewed rivalry.
Experience vs. Youth
The past UAAP women's volleyball seasons have been a dominated era of the Lady Spikers headed by the undisputed man calling the shots, Coach Ramil de Jesus. Despite the yearly change particularly in their championship core rosters, De Jesus has managed to keep their players intact and on the same page with his impressive system that has led them to this point of a near four-year reign in women's volleyball.
This year's finals will showcase a new La Salle versus Ateneo championship series, roster-wise.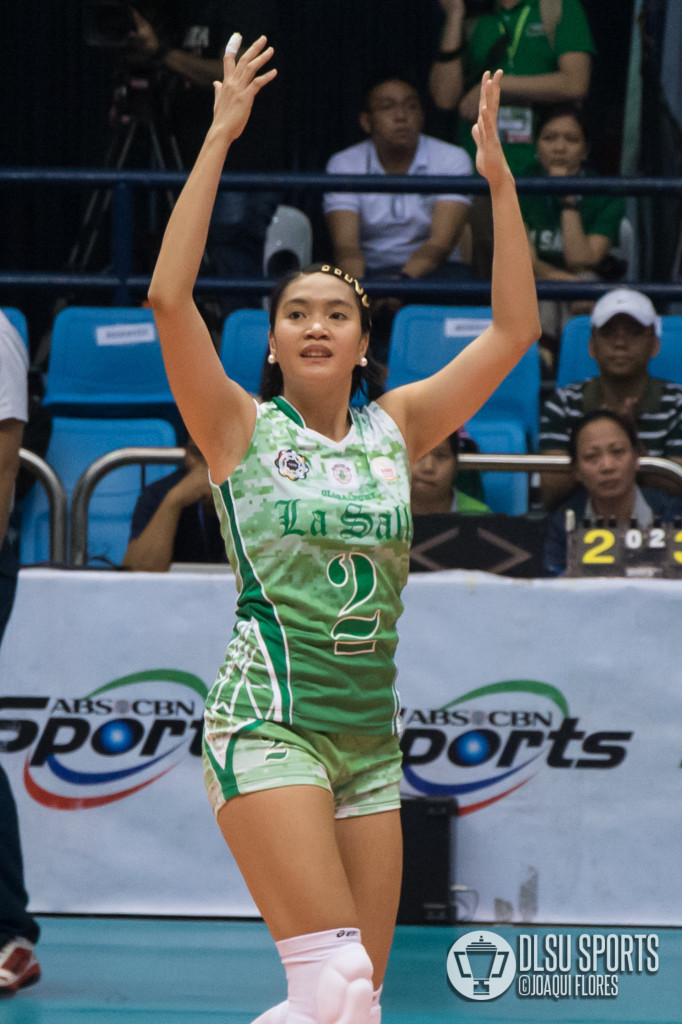 Despite losing three of their main protagonists last year in the names of Wensh Tiu, Michele Gumabao and Melissa Gohing, together with the insertion of several rookies to this year's lineup, the Lady Spikers maintained the championship-calibre status that helped them to another elimination round sweep en route to an advanced booking for the first seat in the finals.
This time around, they will be facing an entirely new Ateneo squad which also had changes in their lineup not just with their players but to the coaching staff leading the team. Ateneo entered their season 76 campaign without their "Fab 5" that has led them to be one of the top teams in the tournament.
The Lady Eagles had struggled in the beginning of their Season 76 campaign in searching with their rhythm and team chemistry with an almost entire new system for them. They managed to pull through and pile up wins from the middle of the elimination round and carried the momentum towards the stepladder matches in which they defeated Adamson and another championship-favorite team this year, National University.
Composure vs. Hunger
Season 76 has showcased another almost perfect season for La Salle as they finished the 14-game elimination round losing only two sets the entire stint against FEU and NU. As showed in these losses and even in close wins, the Lady Spikers are always set for a huge turnaround and bounce back that was far from their previous subpar performances. Games decided by a minimal margin for La Salle showed their resiliency and winning-tradition edge and focus that enables them to grab the win.
Led by their unquestioned graduate veteran Aby Marano, the team's focus and determination has been deadeye as they are able to finish the elimination round with an immaculate record.
As for Ateneo, it has been two straight heart-breaking bridesmaid finishes for their squad as they look to finish off their losing streak against La Salle. Lead by their new mentor, coach Tai Bundit, the Katipunan-based squad are poised to finally win against their arch-rivals in the finals stage. Spearheading the Lady Eagles offense will be this year's scoring leader Alyssa Valdez with impressive rookie-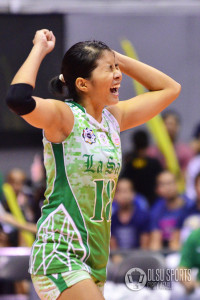 setter Julia Morado and graduating libero Denise Lazaro to lead the supporting cast for Ateneo.
The ever-improving tandem of former MVP Ara Galang and towering Mika Reyes has been a force against other teams this season. What may be the x-factor this series for La Salle will be the bench depth they have this year. Coach Ramil's brilliance in the right timing of calling up players from their non-starter players have proved to be effective against other squad and served as shock troopers for their offense and outstanding net defence.
On the other hand, Ateneo's trump card will be their offensive weapon Alyssa Valdez together with their young lineup. Carrying on the streak by eliminating NU, the Lady Eagles are oozing with momentum that they can use against the rested Lady Spikers who might play with rust coming into the finals.
Game One of this year's finals is set on Wednesday, 4pm at the Smart Araneta Coliseum.