Green Archers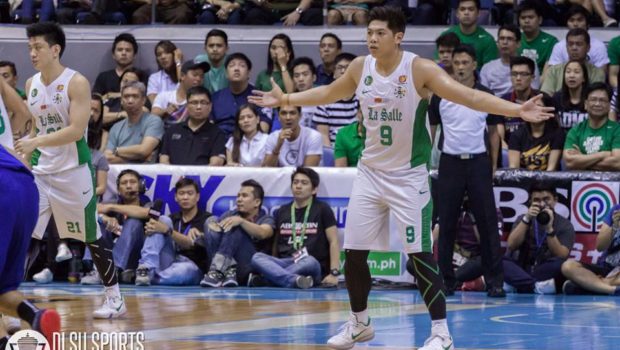 Published on November 17th, 2015 | by Vic Sebastian
0
Prince Rivero: Charged Up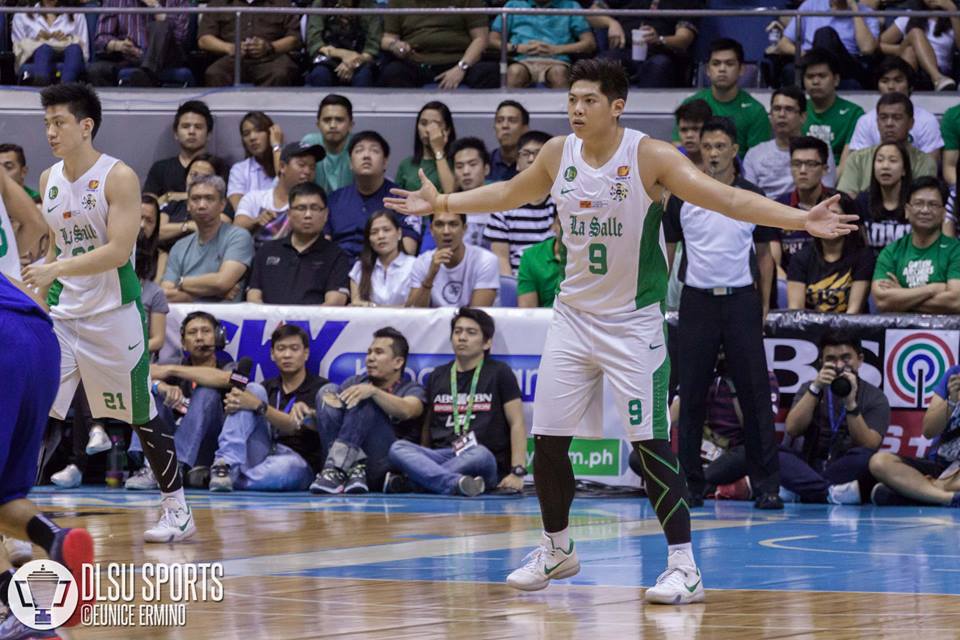 The De La Salle Green Archers ended round one of the UAAP Season 78 with a 4-3 record. A big factor of the team's round one success is the stellar performance of sophomore player Prince Rivero. A bruiser and a backup big during his rookie year, Prince Rivero fills the void left by bigs such as Arnold Van Opstal and Ben Mbala after they announced that they are not able to play this season.
Small Ball
In Basketball, small ball is a style of play used by teams that makes use of a smaller lineup than the usual. The lineup sacrifices height and low post offense/defense for a lineup of smaller, faster and quicker players. Recently popularized by the Golden State Warriors' championship run, small ball is designed to take full advantage of certain areas on the floor; particularly the three-point line.
The DLSU Green Archers are currently lacking that inside presence on the floor since losing AVO and Ben Mbala this season. However, since the small ball lineup is in play, Prince, as a Center, is quicker than the other teams' bigs and that is why he scores easily inside from drop passes usually coming from Jeron Teng.
Sophomore Year
When asked about what improved on his game from his first year, "Nadagdagan lang ako ng playing time. How I played last year and how I played this year siguro may mga minor details lang ako na inimprove like stamina, my weight".
"I'm still the same. I work hard every game and every moment I give my best", he shared. "Who knows what's gonna happen next, para wala akong regrets in the future".
With increased playing time from 11.6 MPG to 26.4 MPG, Prince showed how much he improved from last year as his points per game also increased from 4.6 PPG to 10.7 PPG. He's also put up 4 double-doubles this season and had a career-high 23 points against Adamson.
During his rookie year, Prince usually came off the bench as a backup to big men Arnold Van Opstal and Norbert Torres. "Last year, I was the one on the bench not that much playing pero I still want to give them the energy that they need", he shared.
Know Your Role
What makes a good role player? A role player is often the player who comes off the bench. A good role player will come off the bench and use his energy for defense, hustle plays and get those boards. Most of the time, a good role player can change the momentum of the game when he enters the floor.
Everyone wants to be a star, and that's not a bad thing. It is just an indication that a player has the desire to be the best. Even if everyone can't be the star of the team, everyone should understand what their role is. When asked about his current role in the lineup, "I know my role in the team. I'm the one that comes off the bench and provide the energy that the team needs", he shared. "Kung ang low energy player nakakahawa how much more 'yung high energy player. Malaking tulong din 'yun. 'Yung mga little details like that, helpful talaga. Konting players lang ang ganoon".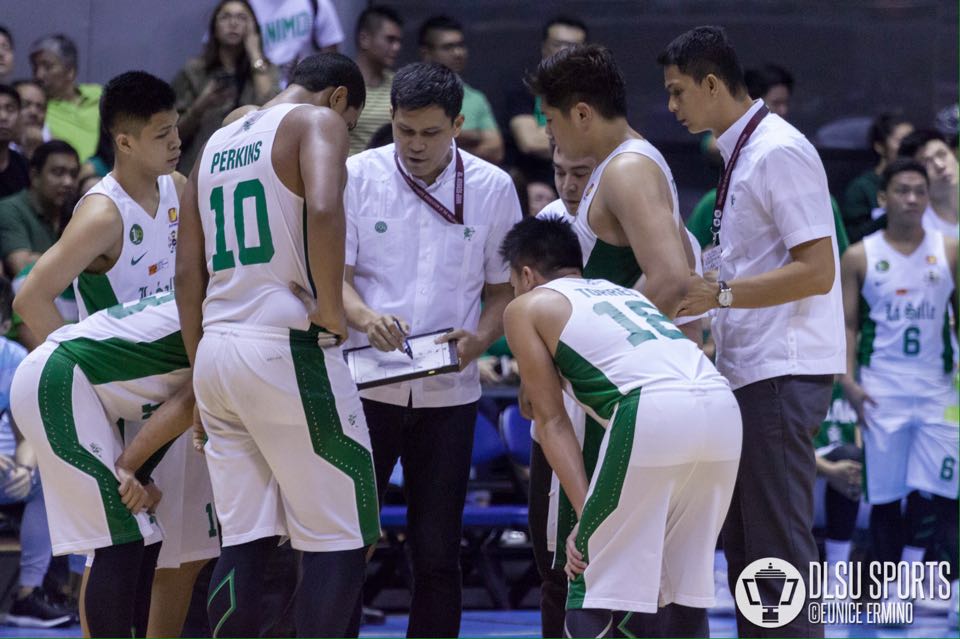 Learning Process
Being a 2nd year player for the team means that Prince will improve as he keeps learning from his teammates and the coaching staff. "The vets are actually the persons who I look up to in the team because they know more than I do. For example if Jeron needs help leading the players on the floor he tells me 'Prince, pagsabihan mo sila alam na nila yan'".
"Last year, since I wasn't playing that much, Coach Jun, Coach Allan, Coach Siot and Coach Juno told me that I needed to improve on my skills, as an individual and as a team player because I'll be playing more since Ben can't play. So I'll be playing on the big man side so I'll be working on my speed, quickness, skills and my decision making pag nasa loob ako ng court", he shared. Having a stellar coaching staff as the one our team has, Prince's game has gone to a whole new level. He credits the coaching staff for the motivation that they give him and the skills and lessons that he learns from them as well.
Goals and Expectations
The Taft-based squad looks to keep their Final Four hopes alive as they battle it out with the FEU Tamaraws this Wednesday, November 18, 2015. "For now, our goal as a team is to win game by game. Prepare for each game", he shared. Prince knows that the ultimate goal is to win the championship. But for now, they need to win against FEU to have a shot at the title. "We don't look at the results, we look at the process. Siguro after that, we look at the results".