Basketball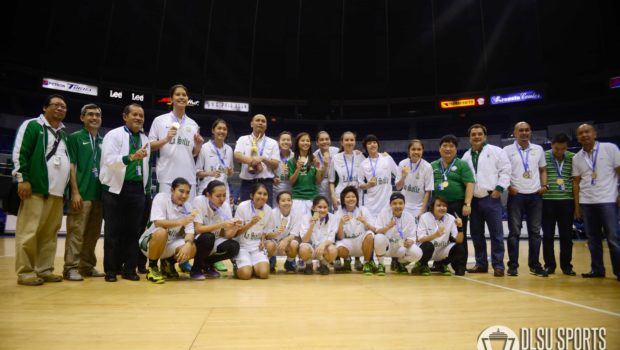 Published on August 7th, 2014 | by DLSU Sports
0
The Quest for the Repeat: Lady Archers takes aim at the bull's eye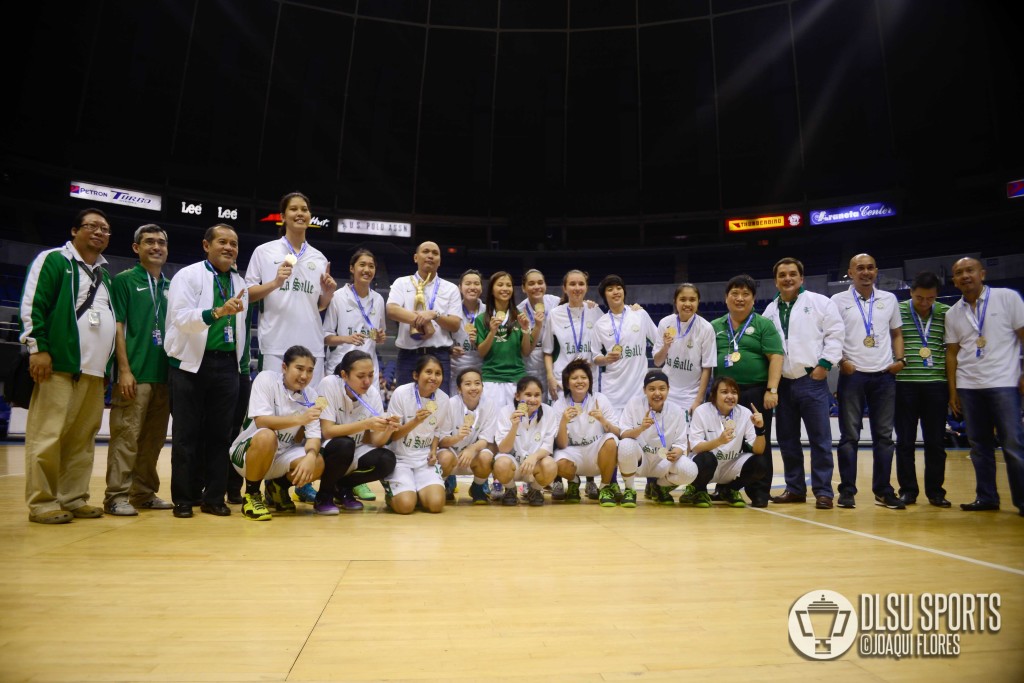 The Lady Archers' championship run last year was one not met with much media hype but was definitely one for the books. Winning against the NU Bulldogs in a memorable best-of-three finals series, they paved their way to ending a decade-and-a-year-long title drought. With new additions, revamped rotations, and well-driven players, the Lady Archers are poised for another run at the championship.
Beyond the hardware 
Although DLSU's championship in women's basketball may have been long overdue because it took 11 years of waiting for the coveted championship, we remained a perennial force in that long, barren stretch.
Lady Archers Coach Tyrone Bautista points out the evidence: "If you look beyond championships and not be so results oriented, the women's team has been to the final four for the last five years, two straight finals appearances and a championship. If you look at it, consistent naman."
Threats over the horizon
With the start of the UAAP season Coach Ty says that the team is keen in knowing that the two teams that might play spoiler to DLSU's repeat plans are NU and UST.
Coach Ty points out that, "NU has a solid five and you always have to watch out for Bernardino, Abriam, and Gupilan". It is worth noting though that the NU Lady Bulldogs, despite consistent solid performances in the yearly tournaments, have yet to win a women's basketball title since the league was established in 1938.
The Lady Archers won against the UST Tigresses in their season-opener but Bautista thinks the Thomasian cagebelles can still be very dangerous for the team's attempt to repeat as champions, a feat they have not accomplished since UAAP Season 62-65 championship laden years, thanks to current Green Archers coach Juno Sauler and his successor and then Assistant Coach Dax Castellano. When asked about players to watch out for from UST Coach Ty said, "We have to watch out for Rivera and Cortes."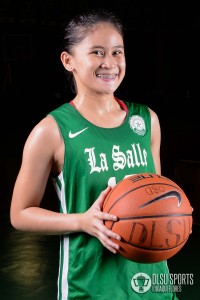 Lady Archer's Wondergirl
The Lady Archers are a bunch of talented players from point guard to center and each one of them contributed significantly in winning last year's championship. The shining star of the squad, however, is no other than Trisha Piatos. Crowned as last year's Finals MVP, this five-foot one-inch hailing from Ateneo de Davao, has shown that not only is she one of the best players in the squad, but she also has what it takes to rise above clutch moments.
Expected to be one of the key factors for a repeat, Coach Ty shares that she expects a lot from her, particularly in the field of offense and inspiring her teammates, as he comments "step up even more with offensive scoring with the absence of some teammates but also be focused with playmaking. If she can make her teammates better, it's gonna be much tougher for the other teams."
The stakes are much higher this season and the Lady Archers are expecting tough tests ahead. But all signs point to a repeat. Equipped with all the necessary tools and with the right mindset, the Lady Archers are set for their ultimate goal: Winning it all…again.