Baseball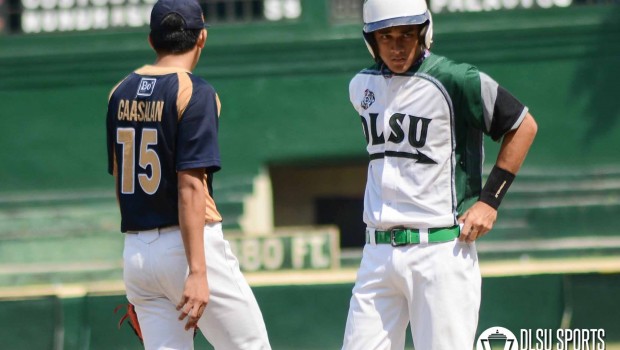 Published on February 16th, 2015 | by Deion Bandril
0
Redeemed: DLSU Green Batters triumph over NU Bulldogs 6-3
The DLSU Green Batters overcome the NU Bulldogs in what was a redemption game for the Batters. NU first defeated DLSU at their 1st round meeting with the final score 7-8. The game was held, February 12, at the Rizal Baseball Stadium.
The Green Batters were fired up when approaching the game. Learning from their 1st round flaws, the team tried to improve their offense. Specifically, batting orders were adjusted. But still, the offense once again awakened in the late innings.
Defense was still present in the game; it's the usual trademark of Coach Joseph Orillana. On defense, rookie Francis Gesmundo still showed his off pitching skills during the game. The defense was anchored through the rookie's excellent pitching.
Before the late innings started, the score was 2-3 with NU leading the game. With what was an unlikely call made by the umpire, the Taft-based squad began to erupt. On their turn on offense, the Batters made a four run rally against the Bulldogs. A highlight during that inning was when Carlos Laurel was able to make a run with the help of Dino Imperial's RBI.
The team would continue to ride out their momentum and hold their score to 6-3. Ultimately, the DLSU Green Batters won over the NU Bulldogs as an end result. The team finally redeemed themselves from that heartbreaking loss they took from the 1st round. This win marks their first win for the second round. The Batters are looking for a clean sweep for this round and carry that momentum to the final four.