Basketball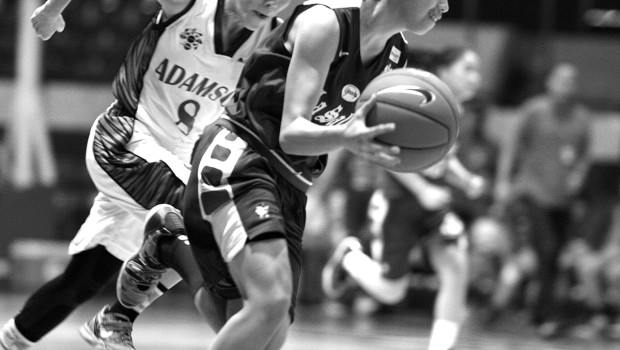 Published on July 22nd, 2014 | by Absolut Verde
0
Reserve power carries Lady Archers past Adamson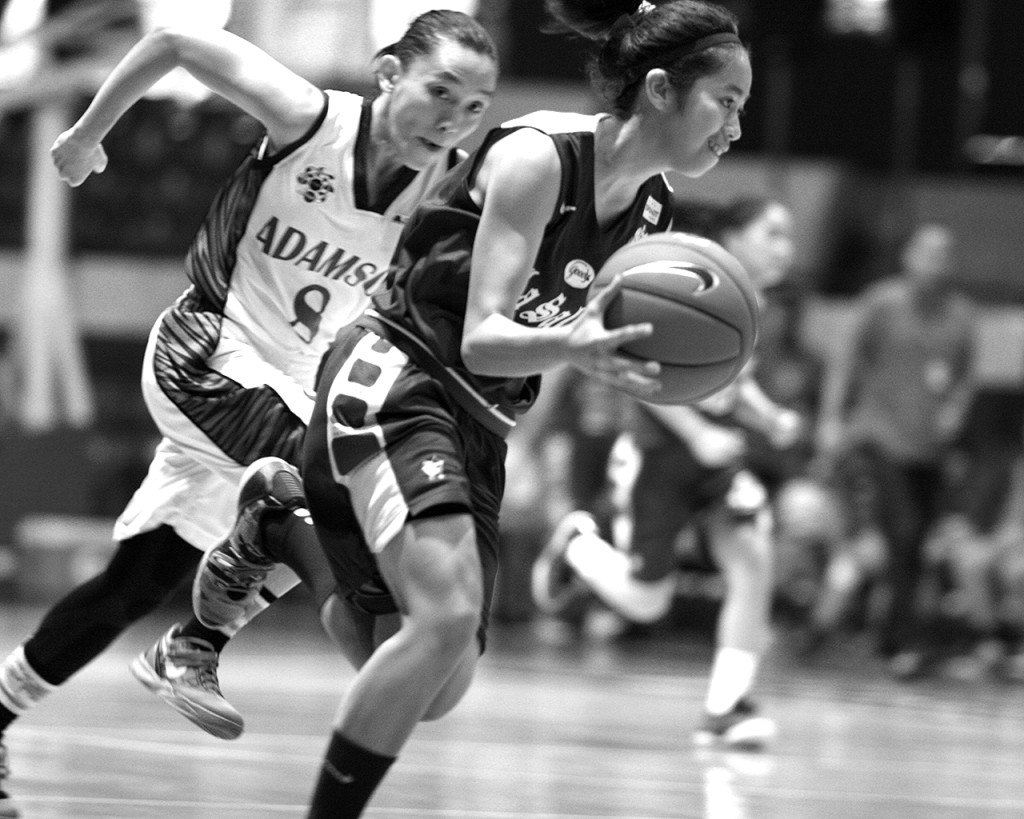 Blue Eagle Gym — Days after Typhoon Glenda blew through the city, power has yet to be restored to large parts of the De La Salle Lady Archers' game. As they scrapped against a high-energy Adamson team prepared to play its starters virtually the whole way, and with Trisha Piatos unlikely to produce half the team's points for a second straight match, Coach Tyrone Bautista turned to his reserves to generate offence. Thankfully for him they arrived switched on, and the Lady Archers are now 2-0, albeit on the equivalent of emergency power.
A first quarter that ends AdU 8 to DLSU 5 might suggest a tight defensive contest, but it was nothing of the sort. Instead it was the Lady Archers tallying up turnovers faster than they could put points on the board, and Adamson running their plays against token resistance but failing to convert their second and third chances. They would end up taking a total of eighteen more attempts than the Lady Archers, but their game-long 25% shooting clip provided La Salle with an opportunity to experiment.
In total, fourteen Lady Archers would see court time, but it would be rookie Ana Castillo, two-sport athlete Nikki Scott, and senior Fretzie Oyao who would distinguish themselves. All three were models of playing efficiency: each was on court for no more than 17 minutes, but together they shot twice as well (67%) as the rest of their teammates. Castillo played both ends, emerging joint top-scorer from timely three-pointers, and grabbing five rebounds. Scott spent her nine minutes contributing three rebounds and two undergoal stabs, a small but welcome oasis of reliability in that desert that is La Salle's shaded lane these days.
And then there was Oyao. To appreciate the difference she made, look to the ratios, not the numbers: three out of four field goal attempts, in eleven and a half minutes. Then the "un-stats" (can anyone seriously call them intangibles?): shots changed, releases delayed, rebounders challenged. La Salle's game inevitably slows down when she is on the floor — goodness, she even falls slowly — but it was her basket that gave the Lady Archers their first lead at 14-12, from which they never looked back.
Still, Bautista was livid in the dugout. "We're making them look good!" he would bark at half-time. "Our defence doesn't end when they miss, it ends when we get the ball!"  Camille Claro's six-point burst after the break underlined the point. As long as the Lady Archers can run transition, they give themselves a chance. Anchored by the rebounding of the two Ongs, Alyanna and Miller, and with Trisha Piatos on assist mode, La Salle reprised its previous game's third quarter performance, enough to go into the homestretch with another eight-point lead.
To this, the Lady Falcons had no response, carrying their shooting slump over to the other side of the court. Janille de Castro in particular will not want to remember this game in which she played all but four minutes, absolutely ruled the boards with 13 rebounds, yet went one for 13 and turned the ball over nine times. Neither will Zhalyn Mercado, their top scorer held scoreless during the critical third period. None of the Lady Falcons' first unit lacked for endeavour, their arms stretching toward every ill-advised cross-court pass or weak inside move from La Salle. But for three quarters, it was wrist action that let them down.
By the time they finally discovered their shooting touch in the fourth, La Salle were on cruise control, content to match them basket for basket. The less said about the Lady Archers' free throw shooting (32%), the better. Except maybe this: they at least got 22 attempts, compared to Adamson's four. Predictably, most came toward the end, as the burden of extended minutes weighed on the Lady Falcons' starters. La Salle may yet live to regret the diesel starts in this tournament. But they roll on to another win despite, as they say champions must.
Player of the game: Four years ago, she lay on a hospital bed in Boston, as Lasallian doctors excised a tumour that had been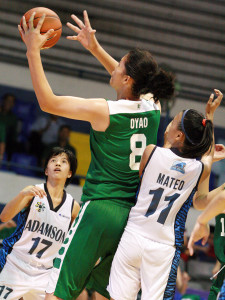 overworking her pituitary gland. Without the operation, she might have gone blind as the mass had started pressing upon her brain's visual centres. She recovered and returned to the team, but was last seen in the final minutes of a thrashing against bottom-placed UE last season.
Today, in a match that was proving to be a real banana peel to her team, she played both halves until she was too tired to raise her hands. Her introduction in the second quarter gave the Lady Archers a more reliable inside base upon which to build their transition game. Thrice she did her catch and shoot routine, her face a mask of perfect calm while others grimaced below. In a memorable sequence midway through the fourth, she blocked two shots in succession and started a break. Then the coup de grace, drawing the fifth foul from Adamson's best player.
So when your long-suffering roommate wonders why you would get up at 0630 on a grey Saturday morning in a house with no power and no water, and drag yourself to Katipunan still half-cut from a night on Sapporo Premium, answer her thus: so you could be there. So you can now always remember Fretzie Oyao's finest hour.