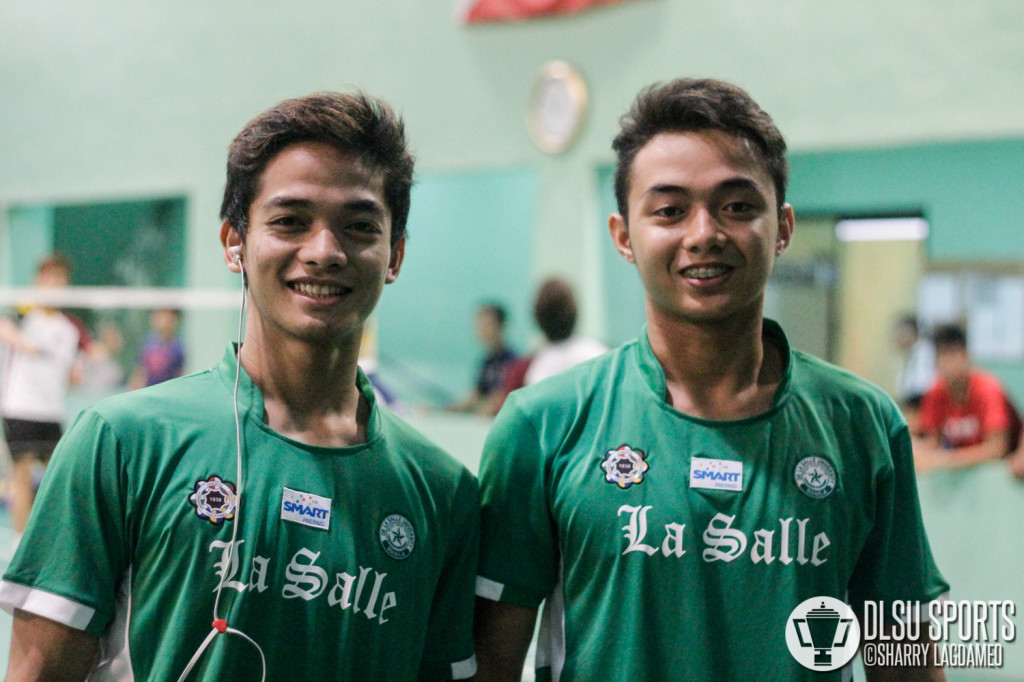 "We want to take the first two games but we also made sure that our finishing games are competitive too," remarked Shuttlers Coach Owen Lopez after his players scored a 3-2 win against UAAP 76 badminton champions Ateneo earlier at the PSC Badminton Hall in Manila.
The comeback started after Gerald Sibayan and Anton Cayanan denied Ateneo an early conclusion of their series. The pair defeated Justin Natividad and Carlo Remo to make the series 2-1, in favour of Ateneo.
Monterubio brothers Kenneth and Prince then made sure that the earlier pair's efforts will not go to waste. They defeated Pawee Natividad and Theo Co to level the series into the last game.
Cayanan then picked up the pace as he dismantled Remo in the final match, earning a huge victory against fellow contenders.
Early on, Sibayan and Monterubio individually suffered tough losses to the Natividads. As a result, they had to climb a tough path to get something from today's series.
Cayanan, the deciding game's victor, felt pleased about the team's performance. He shared that Ateneo is better than them in singles' games but worse in doubles'. After recalling last year's misfortune in the same time, Cayanan knew that he had to do better and prepare smarter for it. He also thanked captain EJ Boac for giving him a chance to play the last game of the series, which turned out to be a game changer.
Lopez remains hopeful of the team's chances of returning to the playoffs. He added, "I keep on telling them that if we want to get something, we have to work hard for it." Right now, all the hard work is paying off.
The Green Shuttlers will target their third win versus UE on Wednesday, 9am at the same venue.