Basketball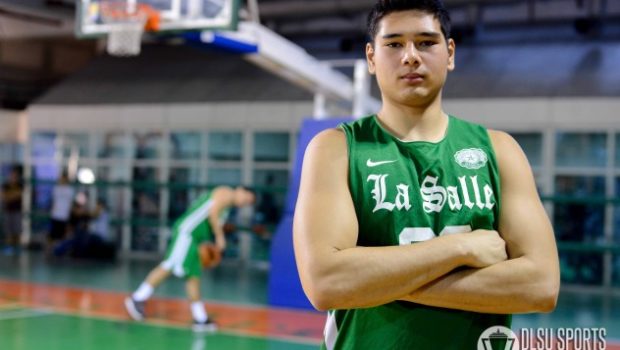 Published on July 23rd, 2013 | by DLSU Sports
0
Rookie Diaries: Matt Salem
"It's a privilege. It feels really good. This is the biggest school as I heard besides Ateneo (de Manila University) and I'd rather come here," says Matt Salem about being part of the La Salle Community.
After receiving the green light for his eligibility, the Filipino-American rookie is all set and ready for this UAAP Season.
A young takeoff
Salem got involved in playing basketball when was 16 years old and was just starting his high school life. The sweet shooting forward was easily able to adapt to the sport with his consistent practice in the court.
Just like any aspiring basketball players, Salem also looks up to the pros. For him, it is LeBron James of the Miami Heat that he idolizes the most.
"I like Lebron because he plays well and he is also a capable role player," Salem explained.
After his short stint during the recently concluded pre-season tournament, Salem will see an increased role this season due to the void left by the injured Yutien Andrada.
When asked how he plans to fill the role he humbly responded, "Yutien's spot is a big role. It's not just me; it's the whole team because he's special and he's part of it. It's hard to just take his place. So it will be all of us not just me."
Embracing the team
Being a rookie, he thinks that the team's struggle is their mindset and he hopes to turn the tables around in that department.
"In order to bring that positive aspect to the team, we definitely need a positive attitude if we want to win games," Salem added.
As the season unfolds, expect the young forward to bring out his best on both ends of the court.
"I'll just play my role in helping this team and we'll win some (games) hopefully," Salem concluded.