Judo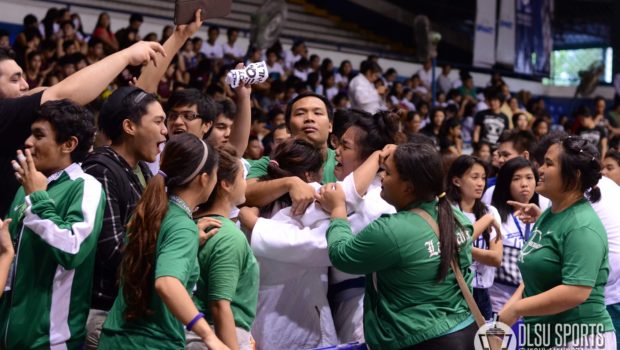 Published on June 30th, 2014 | by Victoria Chang
0
Sayonara Sensei: Coach Annie bids DLSU Judokas farewell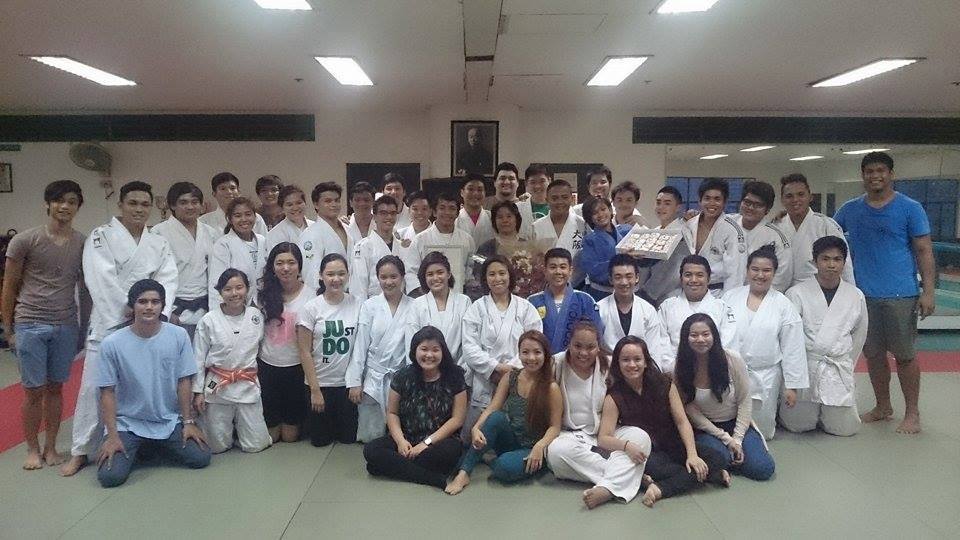 Throughout the long years of sporting greatness in DLSU, we have all seen our fair share of farewells from great coaches who have set a great blaze of fire behind them. Last month, the DLSU Judokas witnessed the end of Coach Anecia 'Annie" Pedroso's one year stint as their assistant coach.
First Day Impressions
Entering DLSU, Coach Annie was expecting the DLSU Judokas to be an extremely disciplined team; however, this was not the case as she recalls, "Noong first day ng gym, nakita ko sila, parang hindi nila kayang mag-buhat [ng weights]." She even went further as she shares that she nearly quit her post as assistant coach if not for her desire for a challenge which set in motion the transformation of the team to acquire La Salle's first ever championship in the UAAP Judo Tournament.
Transformation
Through the use of strict and rigorous training, Coach Annie began the slow but ultimately successful transformation of the team. Slowly introducing new training regimens that were seen as an inconvenience by the team, Coach Annie was able to instill the idea of discipline as she slowly shifted the team from its stubborn attitude to a more supporting team that is ready to face anything that is thrown to them.
When asked about the importance of Coach Annie's work on the team, DLSU Head Coach Sam Bernales was quick to share his thoughts on the effect of Coach Annie's training regimen. Bernales thought that the introduction of her training albeit rigorous in nature, proved to be extremely effective as it played a crucial role in the ending of the DLSU Judo team's 20 year title drought.
The Farewell
Sharing her predictions for the team she has grown incredibly fond of, a teary-eyed but extremely happy Coach Annie shares, that she has high hopes for the Green Judokas after showing their strength in the recently concluded Philippine National Games Judo Tournament. As for the Lady Judokas, she shares that they will have to step up. In the upcoming UAAP 77 Season, the majority of their senior members are no longer competing with them.
She further shares a farewell message for the team requesting that they continue on their goal even with her gone. "Hindi naman coach yung gagawa noon eh, ang coach ang guguide lang. Sila pa rin ang gagawa noon para maging champion sila."