Basketball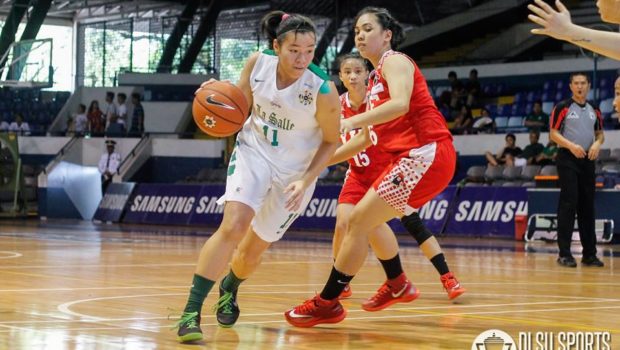 Published on July 26th, 2014 | by JC Gonzales
0
Streaking Lady Archers stomp Lady Warriors for fourth straight win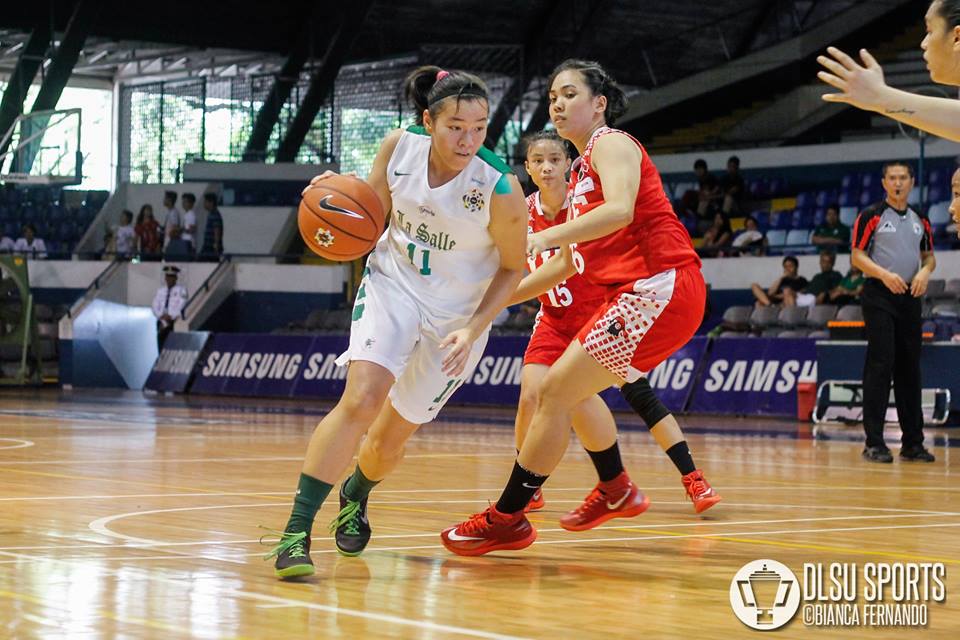 The defending champions DLSU Lady Archers continued their dominance in the women's basketball tournament after defeating the UE Lady Red Warriors, 64-56, to hang on the top spot with an unblemished 4-0 record earlier at the Blue Eagle Gym.
Despite facing a 1-9 deficit in the early stages of the first canto, the Lady Archers remained poised after a needed timeout by mounting a 12-2 surge capped by a three-point play by sophomore guard Camille Claro.
Constant defensive pressure by the defending champions rattled the Lady Warriors which forced the latter with consecutive turnovers that led to easy buckets for the Taft-based squad.
By halftime, the squad was pouring on free throws sealed by a buzzer-beating triple by the graduating sharpshooter Trisha Piatos to give the Lady Archers a nine point cushion.
During the third quarter, the Lady Archers outscored UE, 19-13, to build up their largest margin at 15. The Lady Warriors would answer though with a late mini-rally to counter the La Salle lead. But to no avail, Miller Ong and Nikki Garcia delivered a 5-0 counter to keep UE at bay.
Garcia and Piatos led the offensive charge for La Salle with 14 and 10 points respecively. The Lady Archers were also plus nine from the charity stripe and outplayed the Lady Warriors in assists, 20-9.
Up next for the Lady Archers is against ADMU Lady Eagles which will be on August 3, 1pm at the Blue Eagle Gym.