Football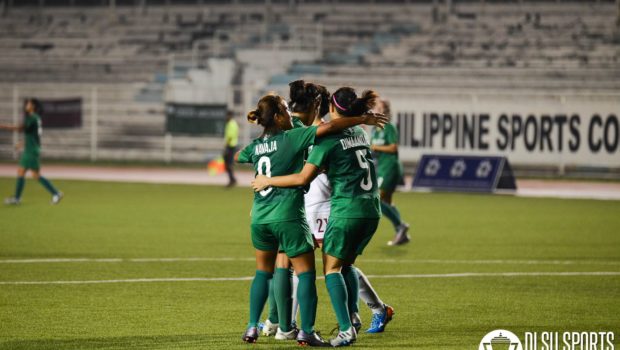 Published on February 18th, 2017 | by Karl Niccolo Dela Cruz
0
Sweet revenge: Lady Booters take down UP in virtual finals rematch!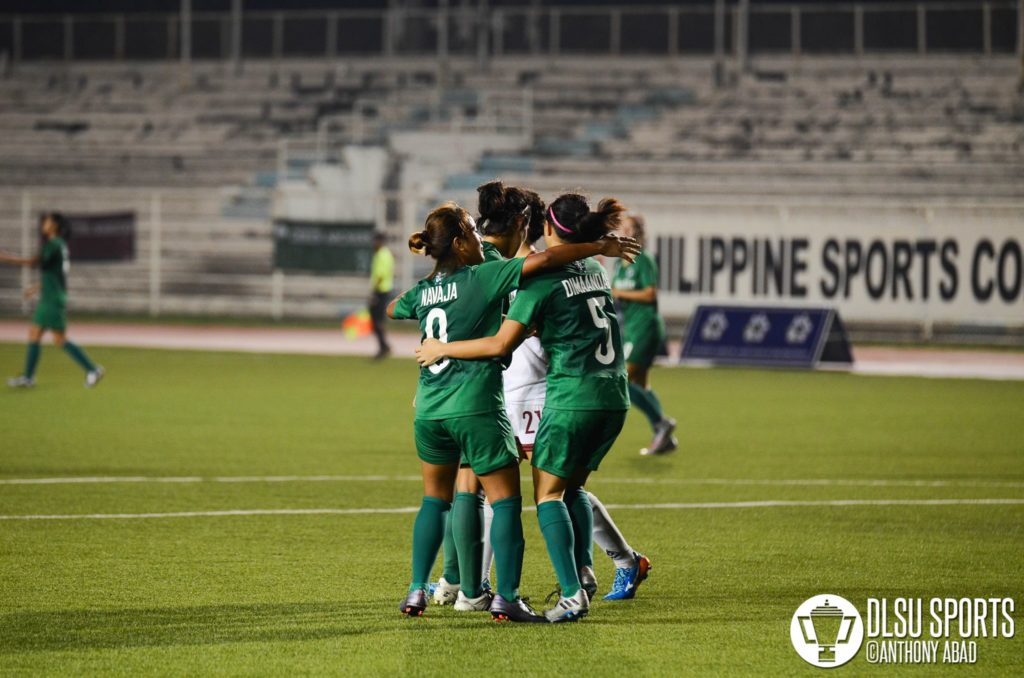 The DLSU Lady Booters started their campaign with a sounding win over defending champions UP Lady Maroons in what seemed to be a rematch of last year's UAAP Finals. The Lady Booters edged the Iskas, 2-1, February 18 at the Rizal Stadium.
The bad weather didn't stop the Lady Booters from taking on the defending champs. The game started off on a sluggish start with both teams maintaining their defenses. It was until the dying minutes of halftime when Nicole Andaya tried to score a goal only to be defended by the Lady Maroons, 45+1′. Luckily, Kyra Dimaandal was able to rebound the momentum giving La Salle a 1-0 lead.
The second half opened with a heated La Salle offense. Veteran Kyla Inquig was able to give La Salle a cushion of a lead after scoring at the 47th minute from a freekick, 2-0. La Salle kept on frustrating the UP defenders with their fast-paced plays and better passing. The Diliman-based squad forced a breakthrough moment after Maria Sta. Clara was able to score for the Iskas, 2-1 at the 55th minute. The Lady Booters banked on their set lead and kept on defending the Lady Maroons.
The remaining minutes of the match were uneventful to eventually give La Salle an opening match win.
The Lady Booters are off to a good start with a 1-0-0 win-draw-loss card. They try to continue their streak as they face the UST Lady Booters next week, February 25 at the same venue.