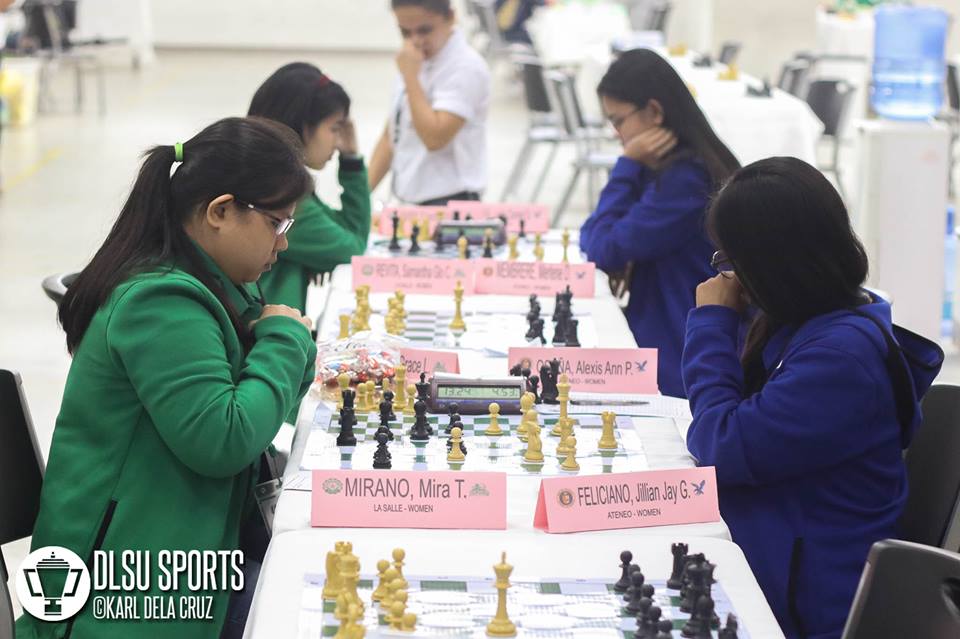 Written by: Crissa Rances
De La Salle University's Lady Woodpushers started this year's UAAP season with a 3-1 dominating victory Ateneo De Manila University's women's chess team at the University of Santo Tomas' Quadricentennial Pavilion on September 19.
The rosters on the first round are Mira Mirano, Ella Grace Mullic, and Samantha Glo Revita with 1-0 lead, while Franchell Eds Javier lost to her opponent with a score of 0-1.
The Lady Woodpushers reclaimed their throne through defeating the Lady Tamaraws by 2.5 points in the previous UAAP Season and will continue on capitalizing on intelligence and diligence as told by Head Coach Susan Grace Neri.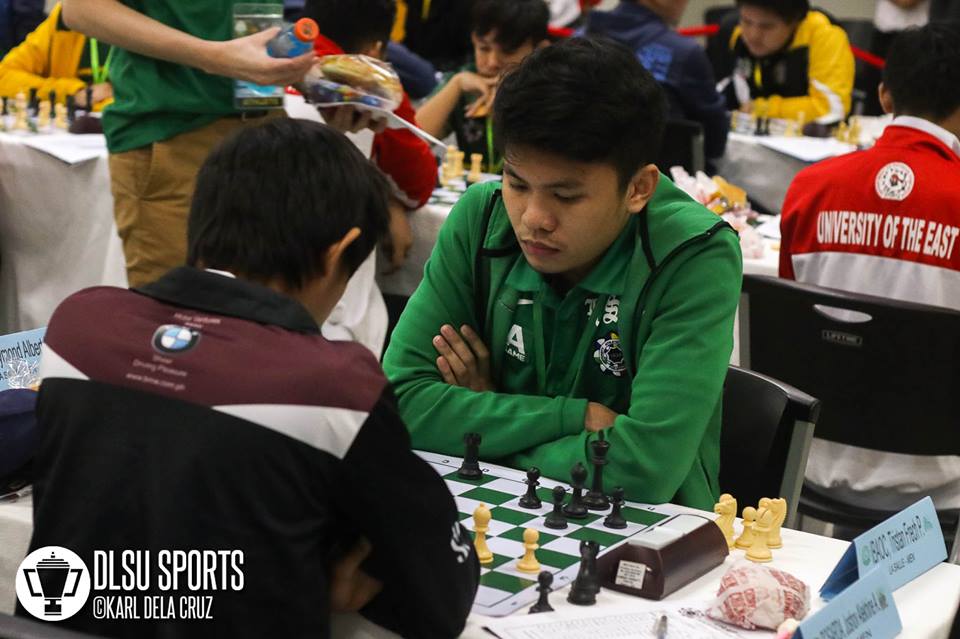 Meanwhile, the Green Woodpushers succumbed to the Fighting Maroons with a score of 2.5-1.5.
Richmond Young and Tristan Frech Ibaoc lost to their opponent with a score of 0-1, Raymond Albert Ng had an equivalent score of 0.5 to his opponent, while Giovanni Mejia won to a score of 1-0.
Coach Neri said that the Green Woodpushers should hope for the best and remain faithful. This quote will serve as one of their rally cries as they go through the new UAAP Season. Both teams should never stop learning and apply the skills they've learned.
The Lady Woodpushers and Green Woodpushers will continue the battle and are set for a new slate of games again on Sunday, September 23 at the UST Gym.