Football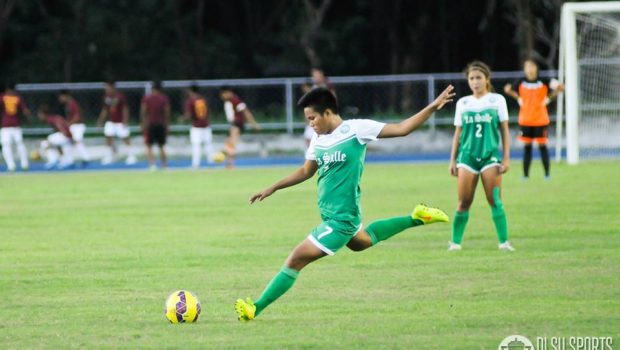 Published on January 14th, 2015 | by Nadz Gathercole
0
The Lady Booters unable to regain another win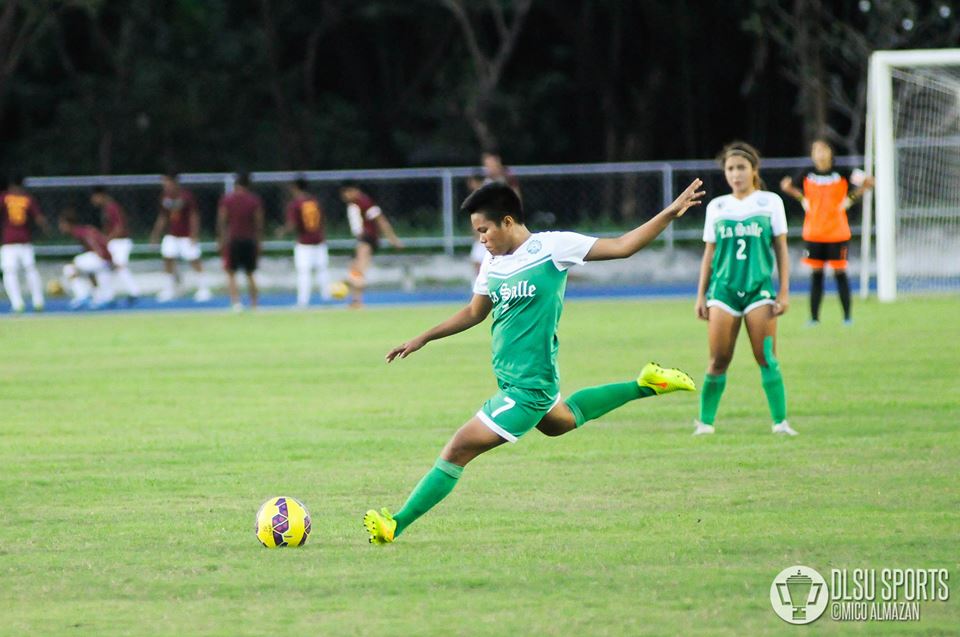 The Lady booters charged their way to the Ateneo de Manila University Moro Lorenzo Field to challenge the strong team of FEU last January 10, 2015.
The DLSU women's football team was in trouble as the players of FEU woke up to a good mood and ended up scoring just after 17 minutes of the first period. Consequently, just after another the clock ticked 31 minutes and 30 seconds, FEU scored yet again.
At this moment of the game, Coach Hans commented that the main problem in the first half of the games was defense; that the team gave away those two goals. He added that his players were also mostly injured even at the start of the game but the girls needed to play.
As the hearts of the Lasallian crowd had lost their spirit, the Lady booters woke up from their quiet game and united to handing the ball to Hodges who then was able to make a score with 27 minutes and 17 seconds left on the clock. Coach Hans mentioned that "it was all the heart to push. I told them that two goals was nothing".
The anxious match then turned into a controversial game as the calls of the referee were challenged by the coaches and the Lasallian crowd.
The second set continued with the ball nearly heading into the opponent's goal multiple times but was unable to win a score. Coach Hans also mentioned that he didn't mind losing to a stronger team as long as it was a fair game. The match then ended with the score of 2-1 in FEU's favor.