Basketball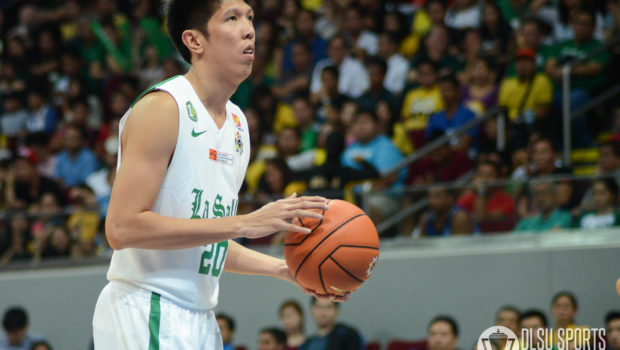 Published on September 20th, 2014 | by Deion Bandril
0
The Next Chapter: Featuring Yutien Andrada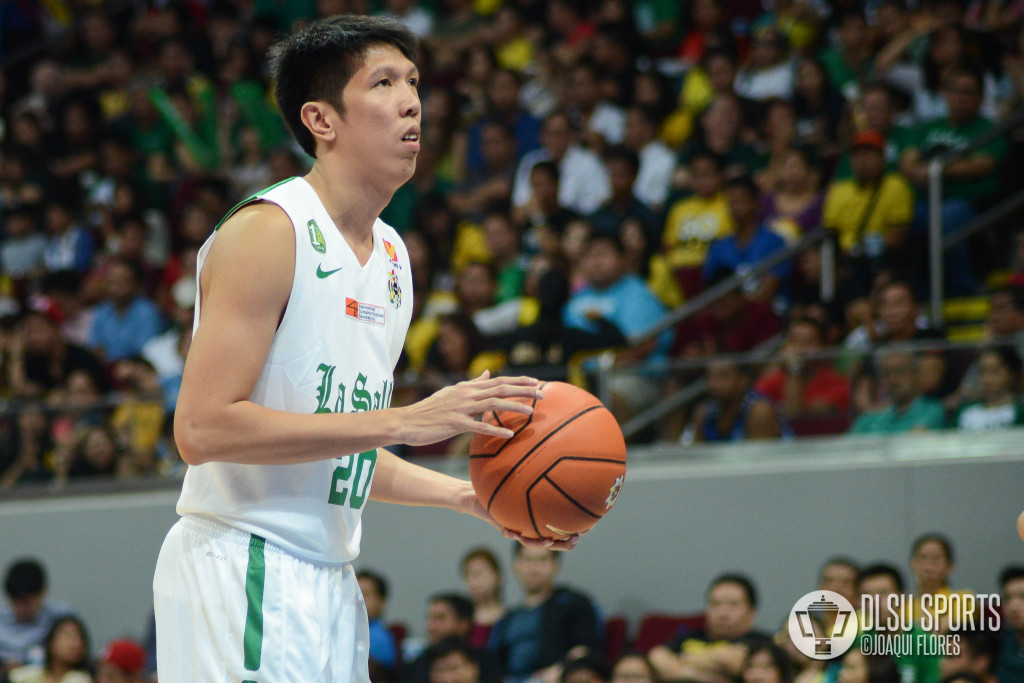 In the past year, the highly-celebrated Green Archers have won championships in three different leagues. This includes the UAAP Season 76 Men's Basketball Tournament, the 2013 Philippine Collegiate Champions League, and the 2014 Filoil Flying V Hanes Premier Cup. All of these championships would not have been achieved without great team work and veteran leadership. From being the ones hitting the clutch shots or the inspirations of the rookies, veterans like Yutien Andrada, Almond Vosotros, and Norbert Torres are here to motivate the team in winning the UAAP Basketball championship once again. Playing for the Green Archers for 4-5 years has been a great experience. Now we want to take a look at what the veterans are planning after their UAAP careers.
Last but definitely not the least is the big man has been playing for the Green Archers for five years now. He stands 6'5 and weighs 195 lbs. He is known for his big plays on defense from shot blocking to rebounds. He was not able to play last season due to injury (ACL tear). Now he is even hungrier to play once more and be able to feel that UAAP experience one last time. In spite of playing second fiddle to the likes of Arnold van Opstal, Norbert Torres, Jason Perkins, Yutien Andrada saw his minutes reduced compared to his previous seasons. Nonetheless, the lanky frontcourt player posted impressive numbers in this season's elimination round. Andrada is among the top five players in field goal percentage and steal percentage this season, showing that he can contribute given the chance to do so.
DB: In one word define the UAAP experience. Why so?
YA: "Exciting. For me it's exciting, kasi last year di ako nakalaro nga. So exciting siya dahil makakalaro na ako at maeexperience ko ulit yung UAAP season this year."
DB: What does it mean to be a leader in this team? How do you push and motivate the rookies?
YA: "Siguro being a good example sa mga rookies. Siguro isa na ako sa mga matagal na sa team. Kailangan ko maging good example sa kanila para kung tatagal sila at least alam nila ano gagawin nila next year."
DB: Will there be an impact for not being able to play last season? Are you hungrier to play?
YA: "Sobrang gutom na makalaro at makcontribute sa team this year. Diba di nga ako nakalaro last year. Kaya sobrang gutom maglaro at tumulong sa team para maging part ulit sa championship."
DB: Knowing that you'll play again, how do you feel?
YA: "Happy, kasi makakalaro nga ulit. Excited talaga."
DB: After UAAP, what's next?
YA: "D-league muna, at kung maayos yung ipapakita sa D-league PBA next."
DB: If future Lasallians would hear your name, what do you want them to think?
YA: "Di ko alam eh. Di talaga pumapasok sa isip ko eh."
DB: Since you're going to the D-league, what is the most valuable lesson you could bring there?
YA: "Pagiging masipag sa practice at laging nakikinig sa coach. Siguro madadala ko to kung mag PBA man ako."
With Yutien Andrada healthy and hungry to play for the team again, this shows big hopes for the Lasallian community. Knowing that he wants get back on the court to contribute to the team will go a long way in winning the basketball championship once again.
NOTE: All of our featured seniors Norbert Torres, Almond Vosotros, and Yutien Andrada will be playing in the PBA D-League after this season. Torres and Vosotros will see action for Cebuana Lhuillier while Andrada will be joined by fourth year Green Archer Arnold van Opstal at Café France.